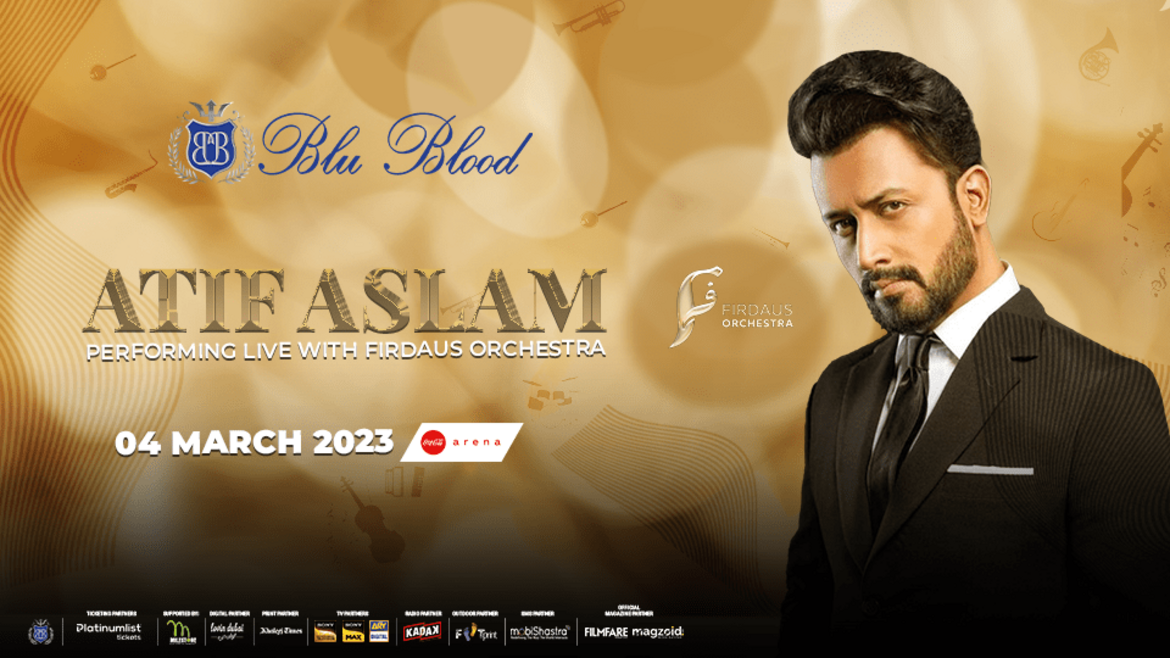 Atif Aslam Live in Dubai (4th March, 2023)
Date and Time- 21:00, 4th March 2023
Location- Coca- Cola Arena, City Walk, Dubai
Description- 
Be ready to be amazed as Atif Aslam, a global sensation, and the incredible harmony of the Firdaus Orchestra join forces for the first time in "Firdaus Ka Mausam," a magnificent and entrancing live experience.
It is mentored by the award-winning Indian composer and music guru AR Raham. Millions of music fans throughout the world have been captivated and brought together by Atif's music, which is a celebration of love. The talented musician has earned countless honors for his outstanding services to the music industry and has created a tonne of super-hit singles and albums over the years.
This concert, which honors the power of music, marks the Coca-Cola Arena debut of the Firdaus Orchestra and Atif Aslam's first significant performance of 2023.