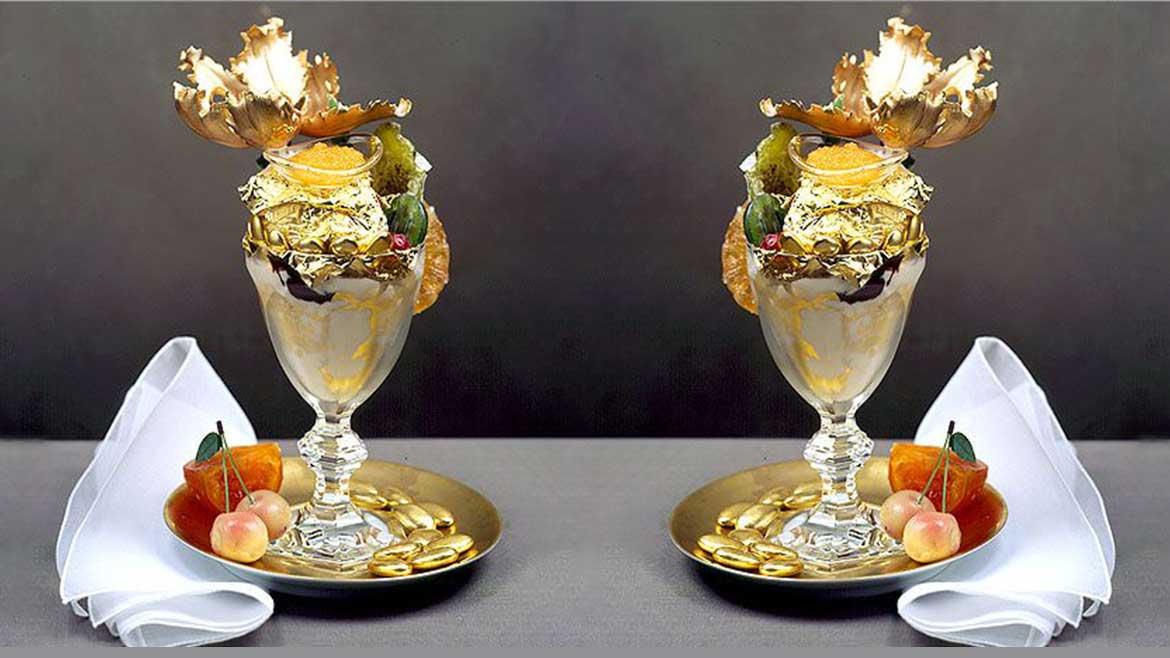 7 Most Expensive and Mouth-Watering Foods in Dubai
With "seven-star" hotels, high-end shops, mega-yachts, and the tallest skyscraper in the world gracing its stunning skyline, Dubai is no stranger to excess. Food and drink are not any different from this. Here are seven of the city's most outrageously Dubai expensive dishes and drinks.
Kobe Tenderloin, Dh985
Atlantis' Seafire Steakhouse & Bar 350g of Kobe tenderloin are available at The Palm for $270 (£217). This expensive, highly-succulent wagyu beef comes from the Tajima-gyu breed of cattle that may be found in Japan's Hygo Prefecture in Kobe. It's possible that this is the case because it's been claimed that the animals were raised while being exposed to beer, rice wine, and classical music.


Spider King Crab, Dh2,875


The sweet spider king crab at Peppercrab, which is imported from Norway, costs about $785 (£630) for a 2.5kg meal. The crab

food Dubai is renowned for having such a strong flavour that it doesn't require seasoning. However, the Grand Hyatt Dubai restaurant takes this dish to the next level by offering options for chilli and black pepper sauce for a spicy kick.



Black Diamond Ice Cream, Dh2,999

The ice cream served at Scoopi Café may be the priciest in the entire world. This upscale sundae is prepared with Madagascar vanilla bean ice cream, Iranian saffron infusion, Italian black truffle shavings, and – last but not least – edible 23 ct gold leaf flakes. The beautifully creamy dessert costs an outrageous $820 (£658) to try, but you get to keep the Versace spoon that it is served with.
The Golden Phoenix Cupcake, Dh3,700



Think of organic strawberries dipped in gold, Amedei Porcelana chocolate from Tuscany, Ugandan vanilla beans, and a scattering of 23ct gold flakes when picturing The Golden Phoenix, which is no ordinary cupcake. This decadent treat, which formerly cost a hefty $1,010 (£810), was the most expensive cupcake in the world, despite no longer being offered. However, it was for a good cause; Bloomsbury's, in collaboration with the World Food Programme, gave 50% of the revenues from each sale to support feeding needy children.

27.321 Cocktail, Dh27,321



When it produced the 27.321 cocktail, which was named for both its cost and its location—the 27th level of the 321-meter-high Burj Al Arab—the Skyview Bar set a Guinness World Record for the most

Dubai expensive

cocktail ever. Only 10 bottles will be produced, and each one will set you back a staggering $7,439 (£5,963). It is made using a 55-year-old Macallan single malt Scotch whisky, one of their own "dried fruit bitters," and is served over ice made from distillery water that has been sweetened with sugar flavoured with passionfruit. Along with a leather box and certificate, the beverage is presented in an 18ct-gold glass that the customer may keep.

Imperial Caviar, Dh29,070



The Imperial caviar, which costs the highest, is produced by AmStur and is noted for being made with premium ingredients from the North American West Coast. This silky, creamy delicacy is made from white sturgeon roe that has been caught at its prime, and less than 50kg of it is produced annually. And how much will you have to pay for this

Dubai expensive

treat? A 1kg tin costs about $7,915 (£6.341), and a chauffeur can transport it anywhere in the UAE.

Royal Pizza, Dh777,000



The Royal Pizza, made by Pierchic at Madinat Jumeirah, was originally made for the Dubai royal family and costs an astounding $211,561 (£169,452). The worth of this pizza is all in the toppings, which are only the best and most expensive ones that are obtained from all over the world. Ingredients include Almas caviar from Iran, Japanese matsutake mushrooms, Kashmiri Mogra saffron, winter black truffles from Périgord, and Italian Alba truffles. And as the cherry on top, two ounces of edible gold were scattered throughout.

For more information on the best

food Dubai

, follow the Dubai Local for significant updates.