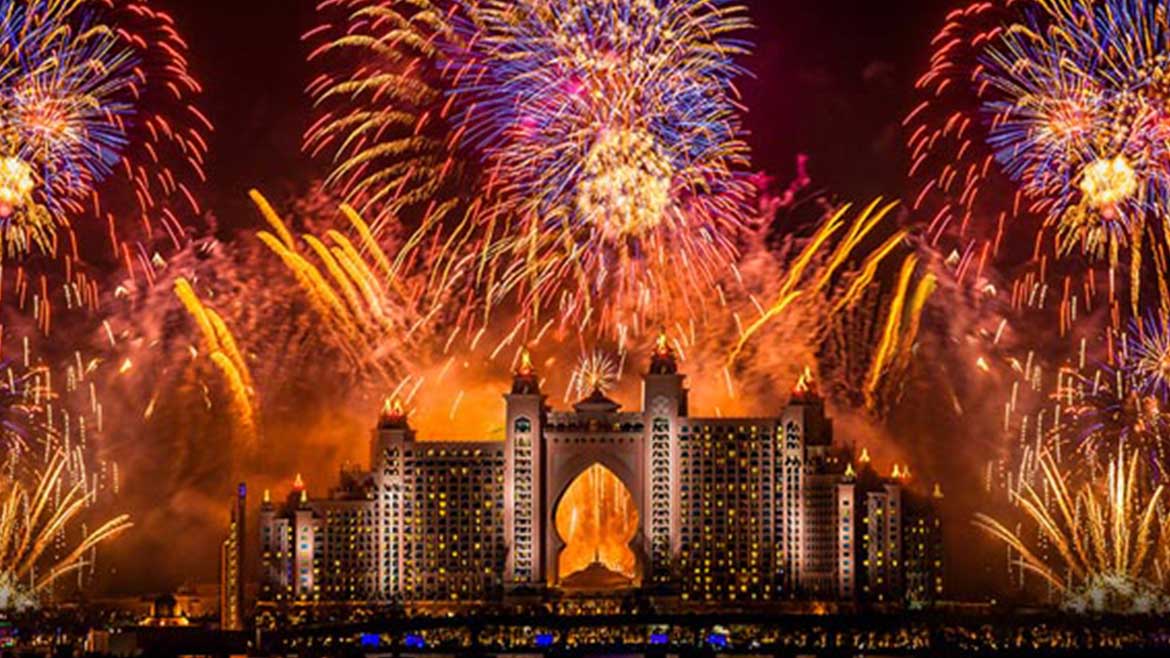 10 Amazing Things To Do This Eid Break in Dubai
The largest city in the United Arab Emirates, Dubai follows Islamic culture and portrays its rich Arab heritage. Eid AL Adha is the holiest occasion for the residents. They all want to make Eid memorable for their kids & loved ones by exchanging gifts and visiting different places to share the joy and fun with the family. Dubai city is filled with adventurous parks and playing areas presenting amazing fun activities for kids. So, why wait to plan your trip to Dubai if you are a resident? Make a list of places to share the best experience in the coming Eid occasion and make it extra special and memorable. 
1.AL Noor Island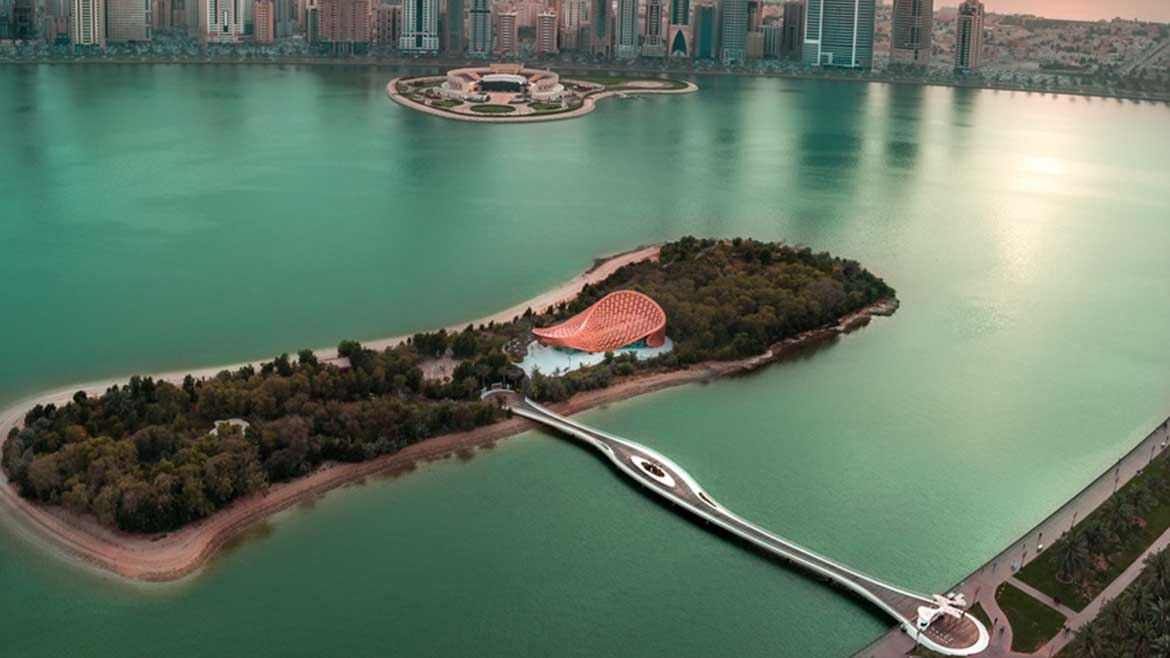 This place is a perfect mix of Arabic culture and urban life, the best place to spend Eid day with family and spend quality time with them. Check out By the Bay, OVO Art installation, Butterfly house, AL Noor cafe, Maze garden, Fossil rocks, Kids playground, and Tous by David Harber. Kids' playgrounds have wide open spaces with activities like rope climbing, hide-n-seek games, and swings that fill your kid's heart with entertainment. Playing in nature makes them fitter and improves their physical fitness. Natural landscapes, including trees & plants, make the eyes more comfortable. 
Address: Buhaira Corniche Road, Khalid Lagoon – Sharjah – United Arab Emirates
Phone: +971 6 506 7000
Working Hours: Sat-Wed 9:00 to 23:00, Thu-Fri until 00:00
2.Circuit X

The significant attractions of Circuit X are Splash Park, Skate Park, BMX Park, and Ropes Park. Does it sound interesting? Of course, it is a perfect place to enjoy Eid with kids and gear up for fun activities. Splash & Climb Park contains Wet & dry play areas with a pool, Party decorations & dedicated party area, Fountains, Sprays, a Pirate ship, and much more! Skate Park brings Street style walls & Bridges, Training Area, 3 bowls with varying difficulty, and Ledges, Handrails & Quarter Pipes. Bring your skateboard or scooter. Otherwise, you can also rent one at the park. BMX park contains one of the largest asphalt pump tracks in the UAE, a Bike trail with 15 thrilling track elements, and BMX Bikes and protective gear available for rent. Get your tickets! Join the crowd.
Address: Al Hudayriat Island – Al Hidayriyyat – Abu Dhabi – United Arab Emirates
Phone: +971 2 691 0302
Working Hours: Mon-Fri 14:00 to 22:00, Sat-Sun 9:00 to 23:00
3.Oli Oli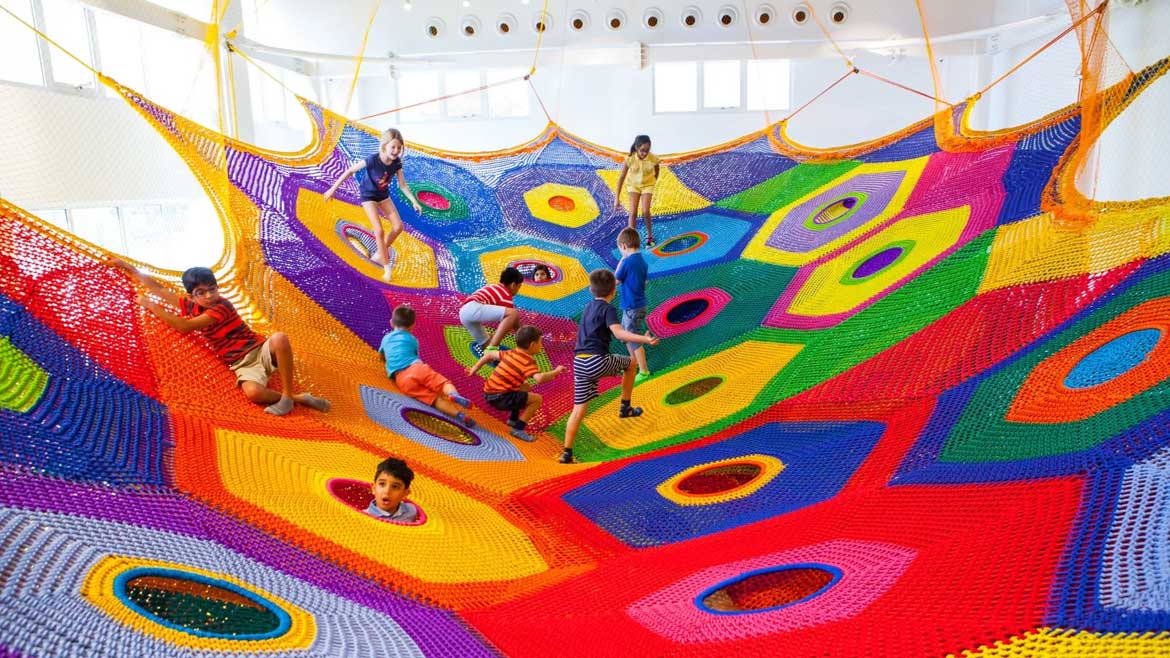 This place enhances the bonding of family with playing & enjoying together. Explore an indoor sanctuary that makes your kids adopt activities and increase their creativity, imagination & curiosity. At Oli Oli, you will find Magical Winterland, Toshi's nets, a water gallery, a future park, an air gallery, and cars & ramps.
Address: 62 4 A St – Al Quoz – Al Quoz 1 – Dubai – United Arab Emirates
Phone: +971 4 702 7300
Working Hours: Mon-Thu 9:00 to 18:00, Fri/Sun until 19:00, Sat until 20:00
4.Kids HQ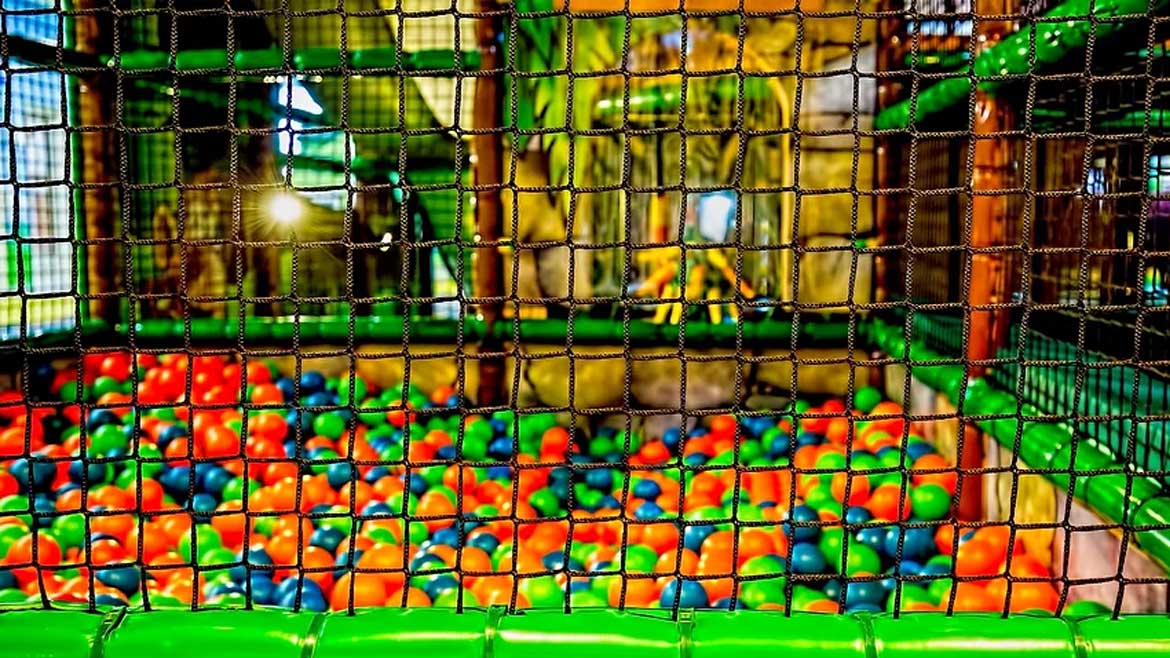 With a fantastic theme, 'Make new friends every day,' arranges your kid's birthday party, outdoor parties, Kids HQ's big indoor play area for kids, summer & winter camp, and rentals. The place comprises a big three-floor soft play area with fun slides, a ball pit to play more, and trampolines. Also, you may find here small toddlers area and a sensory pit. 
Address: Umm Suqeim St – Al Barsha 2 – Dubai – United Arab Emirates
Phone: +971 4 548 6626
Working Hours: Mon-Thu 8:30 to 18:00, Fri-Sun from 10:00
5.Ready Set Go!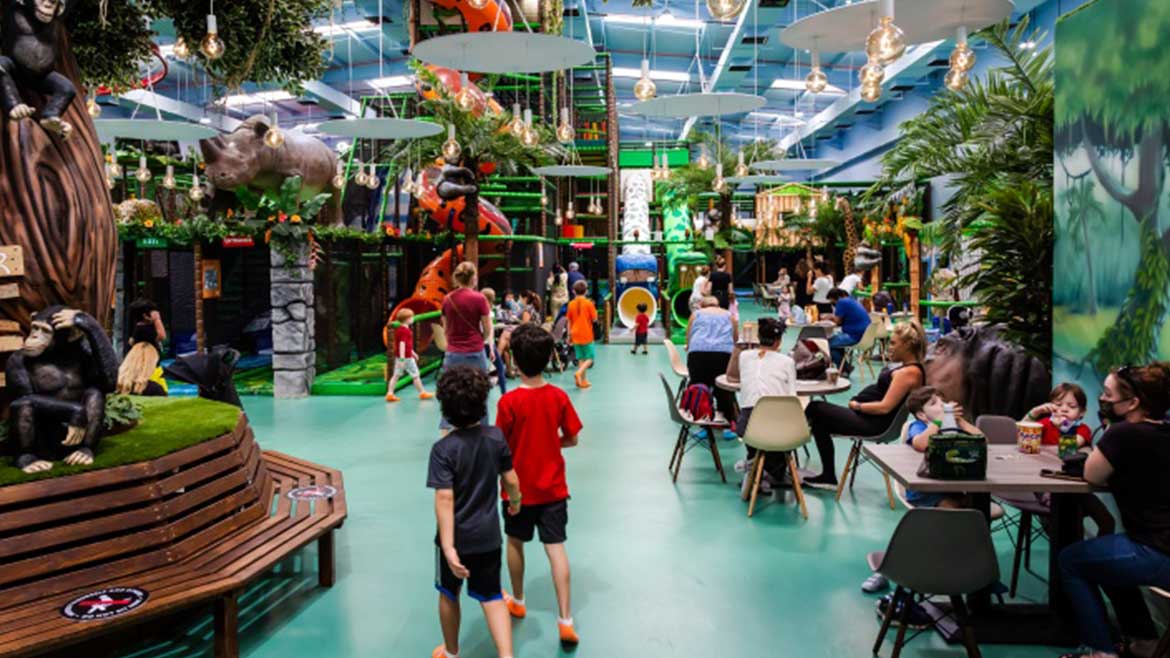 Join a jungle ride with Ready Set Go! Join its Soft play jungle, Jump park, and role-play town to generate curiosity among your little ones. Apart from the playing area, it offers a Jungle cafe & restaurants, a first aid room, and free wifi to assist adults with Kids. It promotes learning and development in a safe environment with some physical activities.
Address: Al Quoz 3, Al Ghurair Warehouse complex, Block D – Dubai – United Arab Emirates
Phone: +971 4 229 9989
Working Hours: Mon-Thu 9:00 to 20:00, Fri-Sun until 21:00
6.Woo-hoo!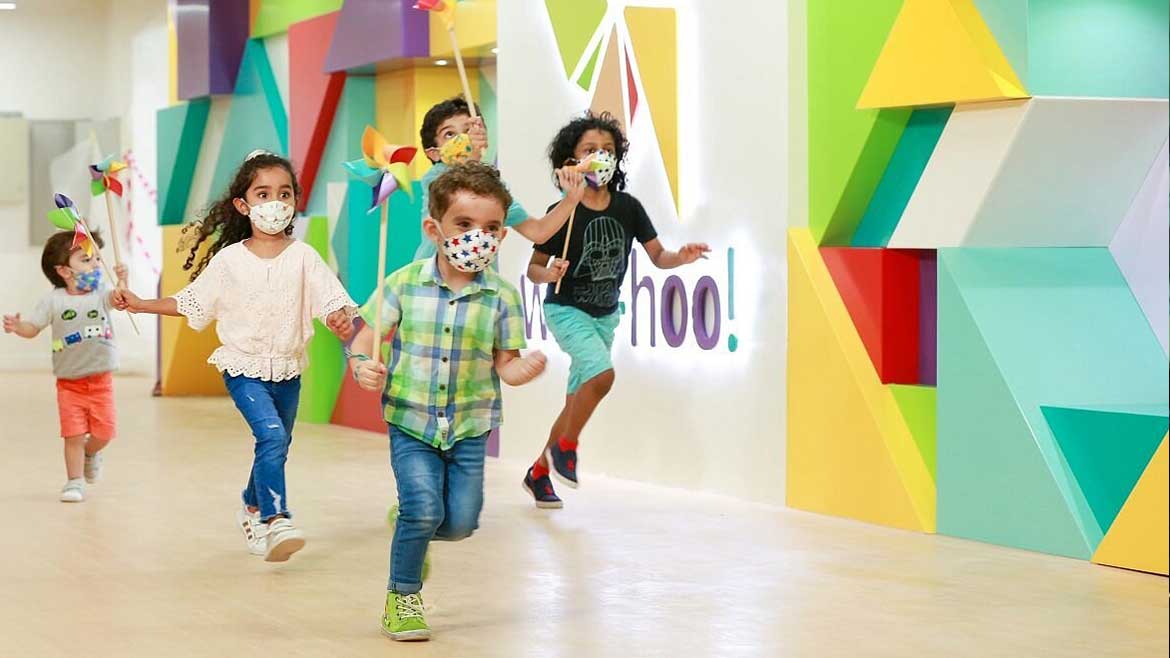 Woo-hoo! offers 10 different galleries to exhibit 50 interactive theme activities. Your kids will get open-ended play with the utmost safety and independence for the kids. It will sharpen numerous fundamental skills including thinking capabilities, problem-solving, gross motor development, and social collaboration.
Address: 1 6A St – Al Quoz – Al Quoz 1 – Dubai – United Arab Emirates 
Phone: +971 800 966466
Working Hours: Daily 10:00 to 19:00
7.Baby Shark – Fin-tastic Adventure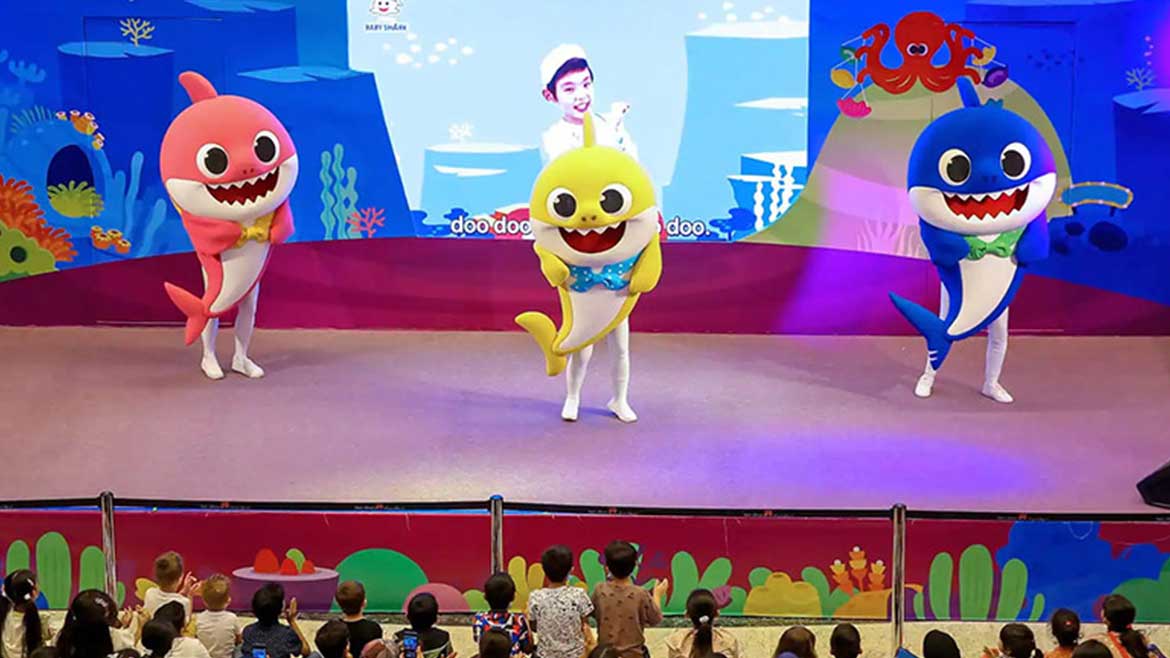 Join an adventurous journey with Baby Shark – Fin-tastic Adventure at The Theatre at Mall of the Emirates for an underwater adventure where your kids will enjoy a unique Baby Shark show. It arranges a meet and greets session with the Pinkfong family and Baby Shark along with lots of fun-themed activities, including singing the Baby Shark song & dancing, catching fish, also enjoying arts and crafts, memory games, trivia time, and whatnot! 
Address: The Theatre at Mall of the Emirates
Working Hours: Jul 7-17, Daily (vary with session timings)
8.BOUNCE-X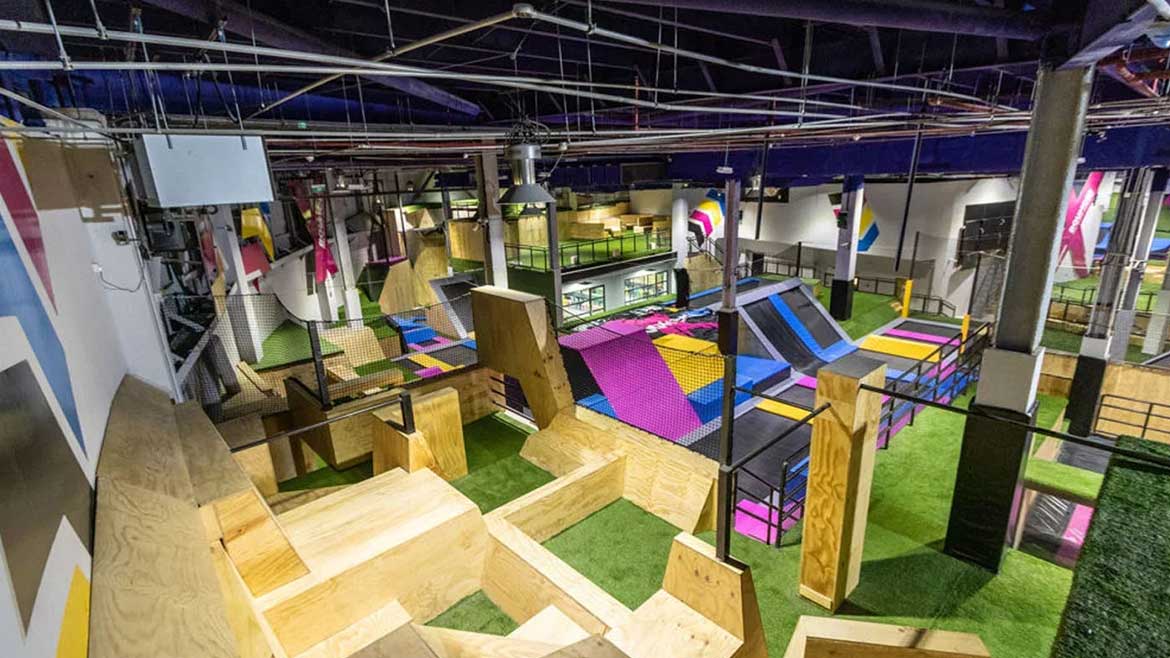 BOUNCE-X is a blend of fun & entertainment with trampolines, parkour elements, ninja courses, and freestyle spread over 4,500 square meters of indoor space. This amazing place gets the achievement of the world's first freestyle terrain park – a playground to make your kid & adults fit & fine activities.
Address: Bounce X – Dubai Festival City – Dubai – United Arab Emirates
Phone: +971 4 304 9333 
Working Hours: Sun-Thu 10:00 to 23:00, Fri-Sat until 00:00
9.Playtorium Kids Play Area and Café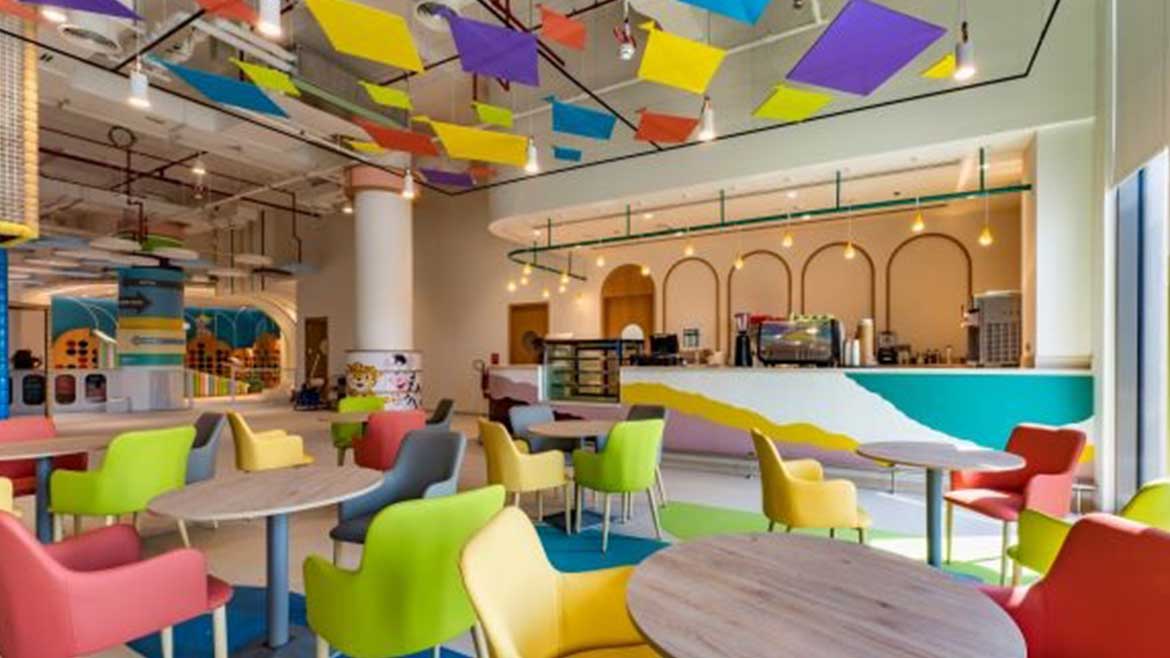 It is a well Conceptualized designed playground for an extraordinary experience for every teen visiting the place. Recommended by many parents sharing the fun & positive moments they spend in the playground. Apart from the kids' play area, you can check the cafe for break time cravings for your kids and fill their tummies with yummy snacks & beverages.
Address: 1st Floor – The Meadows Village, Dubai UAE – Dubai – United Arab Emirates
Phone: +971 52 838 4116
Working Hours: Daily 9:00 to 22:00
10.Splash 'n' Party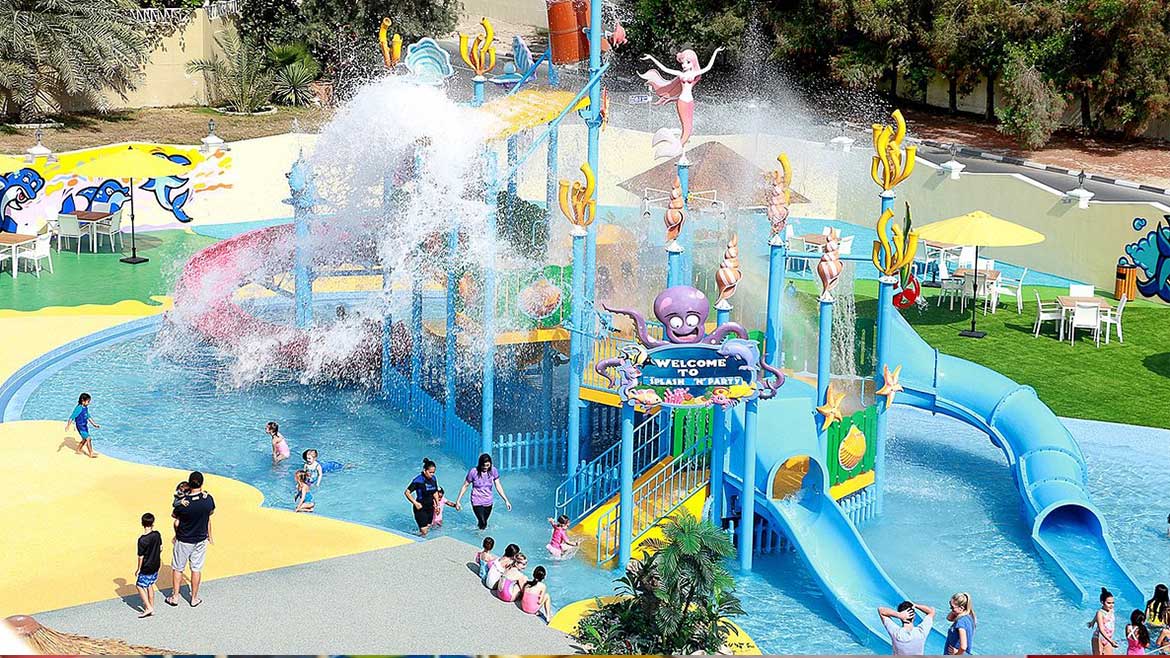 Splash 'n' Party is Dubai's newest cool waterpark with amazing water slides enjoyed by the whole family for Eid-like occasions. When the kids enjoy their time in pools and playing areas, parents can enjoy their time in restaurants & juice bars. SPLASH 'N' PARTY arranges for occasions with party packages, balloon decorations, cakes, and booking open for school trips & camps.
Address: Al Safa 2, Street 8A, Villa no.1, Jumeirah – Dubai – United Arab Emirates
Phone: +971 4 388 3008
Working Hours: Sun-Wed 9:00 to 20:00, Thu-Sat until 21:00
End Note!
Keep visiting us at Dubai local for more updates on famous places & service outlets across Dubai. You may search for 'kids activities near me' to get the best results for adventurous places that offer different activities for kids. Get all the essential details within a few minutes of searching.