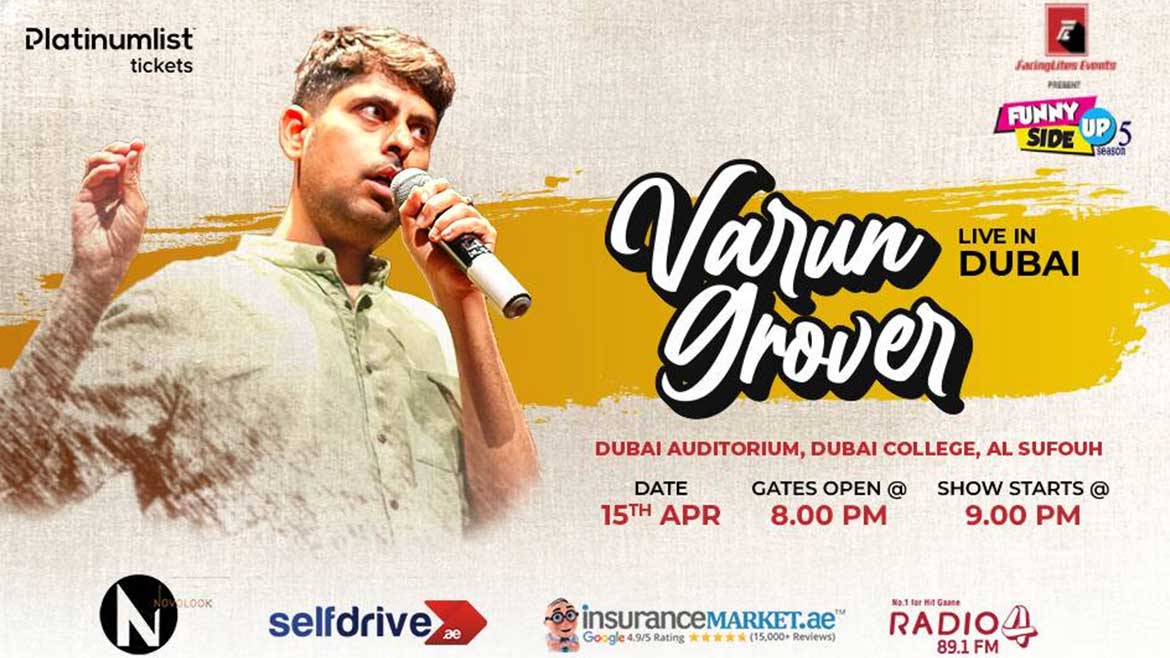 Varun Grover Live in Dubai Auditorium, Dubai College (15th April)
Date –  20:00, Saturday 15 April 2023
Location- Dubai Auditorium, Dubai College
Description-
Varun Grover, one of India's greatest comedians, is featured in the fifth season of Funny Side Up by FacingLites Events.
Varun Grover is a comedian who has been making people laugh, chuckle and smile for a while. His comedy performance centers on current events in society, which is both entertaining and a reality check.
No outside food or beverages are allowed. asked to leave it outside.
No smoking or vaping is allowed, and they cannot be bought into the auditorium. all those who receive these will be asked to throw or leave them out.