Top Night Spots for Expats in Dubai
One of Dubai's greatest assets is its thriving night clubs; there are several pubs and clubs in Dubai, but most of them are found inside hotels. Party animals from both Eastern and Western nations make up the crowd, which fluctuates from club to club. Due to the fact that Thursdays are the conclusion of the work week and Fridays and Saturdays are weekends for the majority of Dubai's working population, most clubs are packed on those nights. Many well-known Dubai night clubs hold a ladies club night on Tuesdays where women can enter for free and occasionally even receive free beverages.
Club 360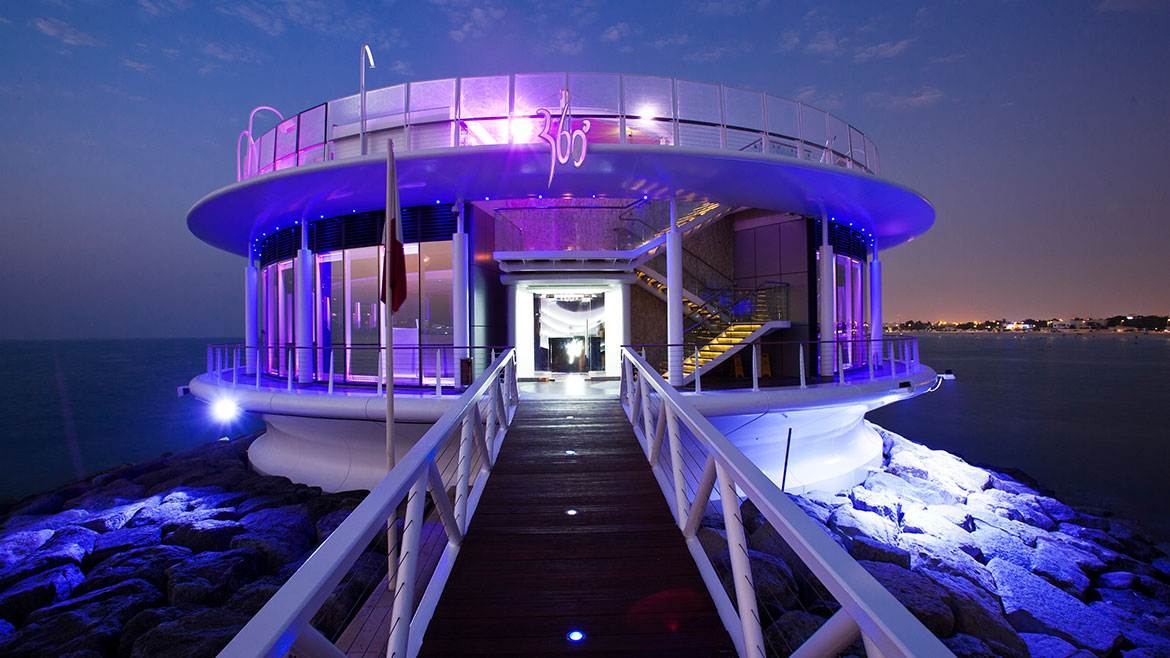 360night club is one of the best clubs in Dubai. Dubai is an unrivalled entertainment hotspot that embraces the multi-cultural modernity of the new Dubai; it is a famous, vivacious, and fashionable party destination for both locals and tourists. The best views in Dubai can be found at 360°, which is situated at the end of the Jumeirah Beach Hotel walkway. From here, guests can enjoy stunning views of the opulent Burj Al Arab and the Arabian Gulf. On its magnificent deck as well as an indoor restaurant lounge and nightclub, The Nine Zero, international DJs spin an eclectic mix of dance, house, hip-hop, and R&B. Dubai's urbanites may eat and drink to their hearts' content with The Nine Zero's spectacular Pan-Asian seafood menu and lounge-style terrace. The 360° crew, which comprises award-winning, world-class mixologists and bartenders, has created a cocktail menu of crowd favourites and original drinks that make 360° Dubai's unrivalled evening destination. It is the best venue in Dubai for a stunning, once-in-a-lifetime sunset experience.
The Base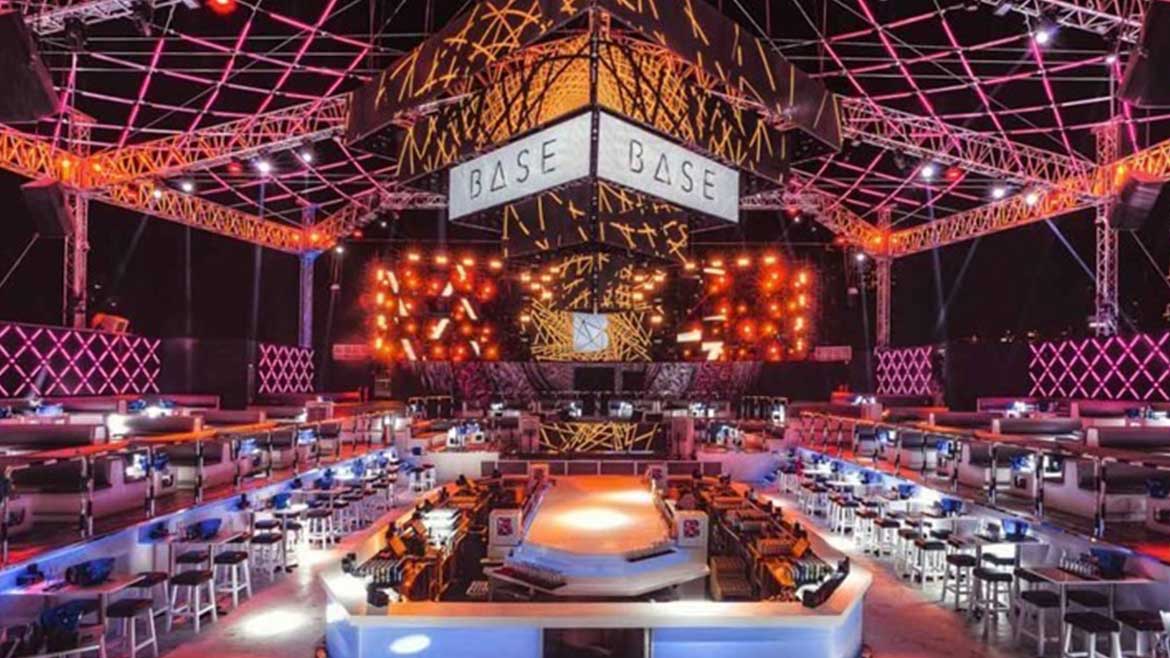 Base Dubai joined the Dubai night club scene in 2017, providing their guests with an immersive, thrilling, and distinctive experience while increasing the bar for the entire world's nightlife scene. This enormous outdoor arena is more than just a typical nightlife location; it also features a staggering array of the best performers and artists from across the globe. The BASE's expansive, cutting-edge lighting, sound, and pyrotechnic systems give its viewers an unrivalled visual experience. The location provides entertainment akin to a small-scale festival or concert, but with all the conveniences of a high-end lounge, with an emphasis on the elements of ice and fire and set to energetic music. The weekly LYFE series of concerts at this Dubai nightclub has already begun. These shows will feature fire dancers, a spellbinding light show, and, of course, some well-known musicians. The location has hosted and still does host renowned performers like Afrojack and Rick Ross.
Oak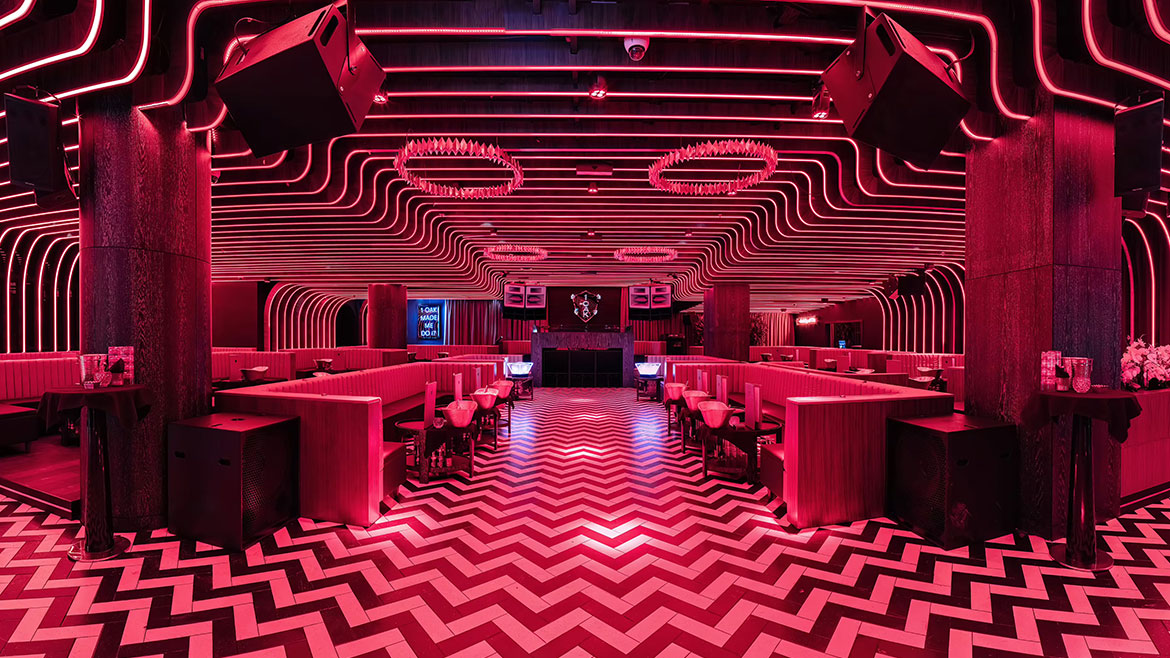 The 1-OAK Brand, which has locations in a number of cities including New York, Tokyo, Los Angeles, Las Vegas, and, is the pinnacle of New York City cool and offers a nightlife experience in the centre of Dubai. Make sure to go through 1-Oak's opulent hallway, which is engraved with Charles Darwin's writing and leads to a massive 9,000-square-foot architectural masterpiece whose beauty is heightened by a one-of-a-kind Roy Nachum art collection. For luminaries, celebrities, and tourists alike, 1-OAK Dubai provides a wide range of great services in addition to specialised VIP experiences.
Soho Garden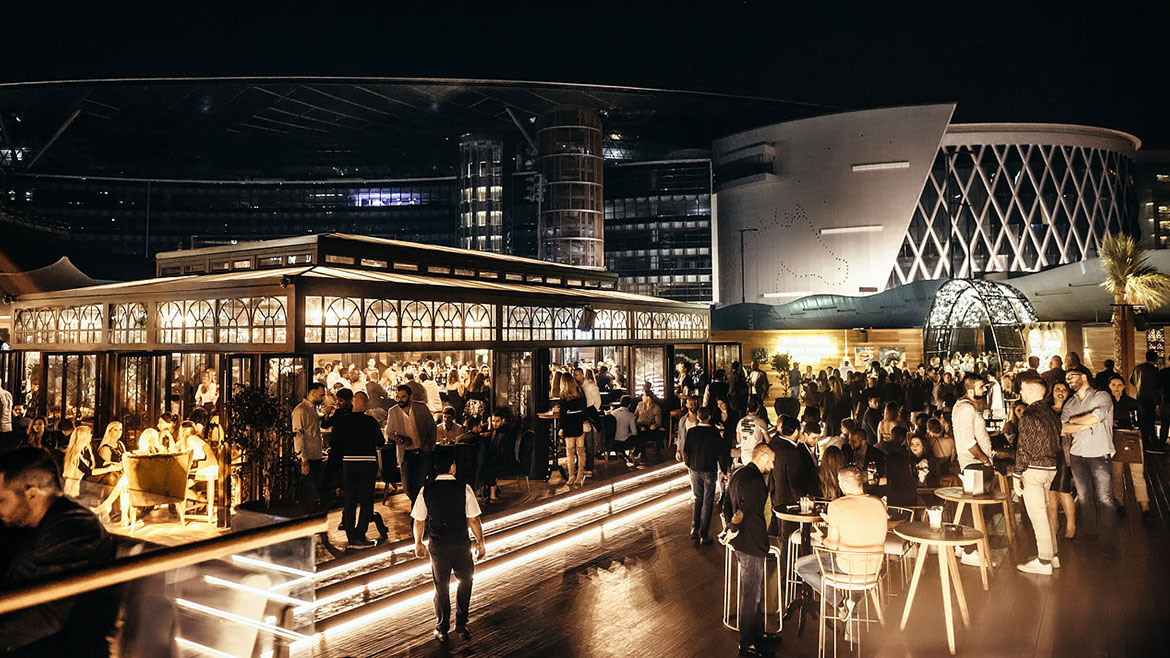 Soho Garden, one of the best bars in Dubai, is a haven for exploration and an unrivalled entertainment hotspot that reflects real Dubai life. gratifying people's innate want to be astounded, moved, and a part of social phenomena. A sophisticated neighbourhood on the fringes of the future city, Soho Garden offers a distinctively varied selection of dining, poolside relaxation, and nightlife activities. It is divided into two parts: a bustling metropolitan environment and a calm walled garden.
Toy Room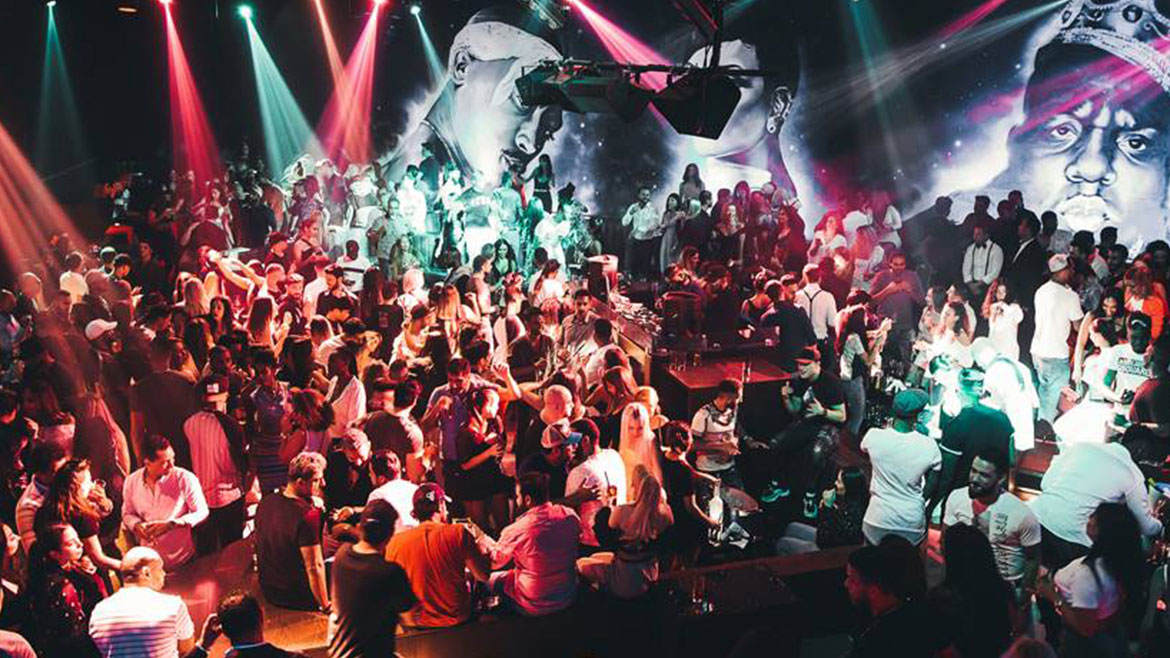 The prestigious London nightlife venue's forerunner, Toy Room Dubai, delivers a luxurious but enjoyable experience. The prestigious London nightlife venue's forerunner, Toy Room Dubai, delivers a luxurious but enjoyable experience. This wildly popular and award-winning club boasts a vibrant crowd, head-banging music, and, don't forget, a cute, party-loving mascot named Frank the Bear. While enjoying party nights where some of the city's best DJs spin Hip-Hop music, clubgoers can take in the atmosphere produced by the neon and graffiti-adorned interior.
The Billionaire's Mansion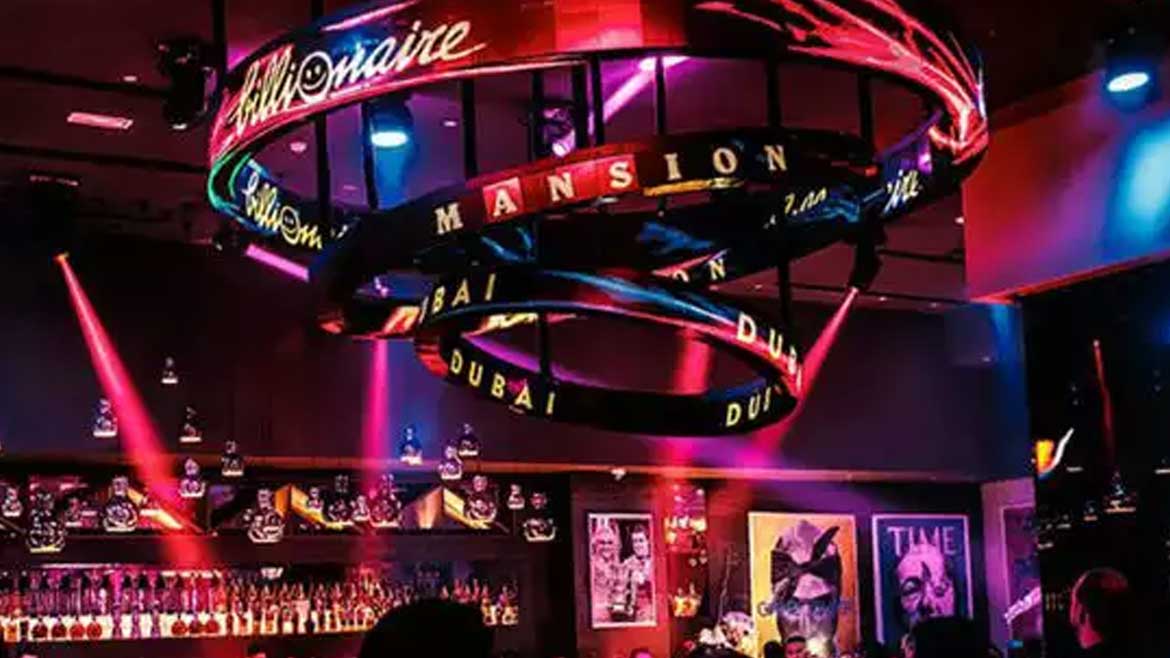 In a lavish Dubai night club like Billionaire's, you'll find everything you need to have a wonderful time, including a cosy atmosphere, enjoyable music, unique shows, and more. One of the best nightclubs in Business Bay is The Billionaire's Mansion, where you can catch the best events, international DJs, and glitzy shows. Including a nightclub, a karaoke bar, a Japanese restaurant, an Italian grill, and a Shisha deck, this location has five distinct venues. This club is well-known for entertaining business leaders and international celebrities.
Drai's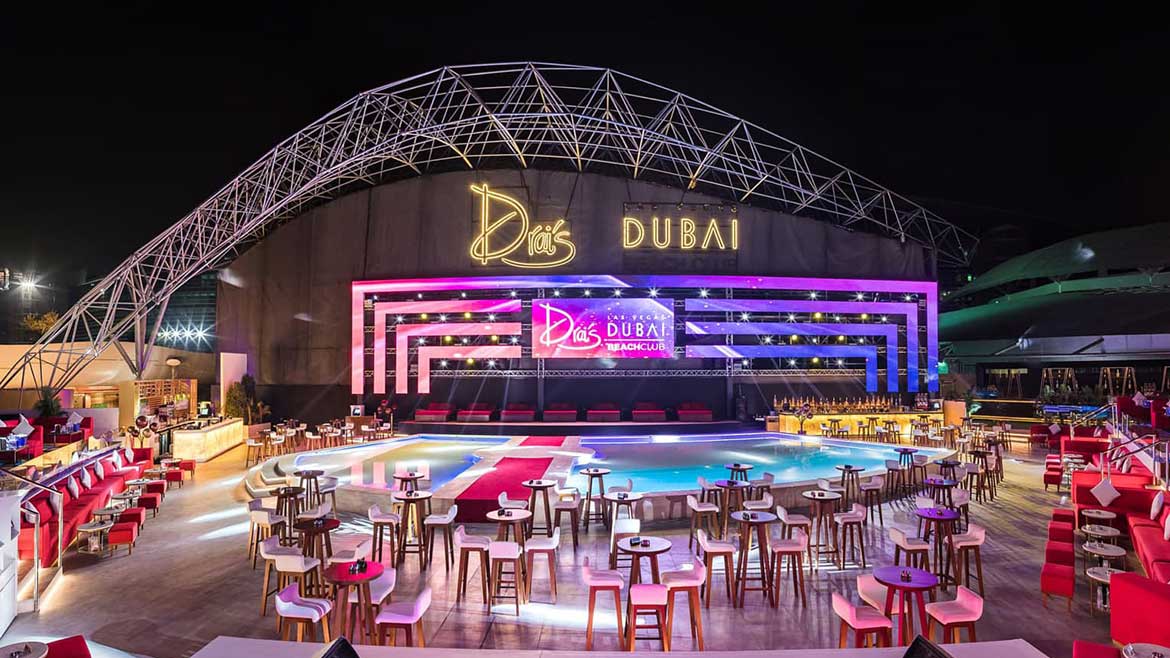 Drai's offers the United Arab Emirates an unrivalled nightlife experience by fusing the magic of Las Vegas with the splendour of Dubai. In the heart of Meydan's nightlife, Drai's Dubai night club offers an extraordinary partying experience complete with outstanding music, captivating light and sound shows, spectacular show-stopping live acts, and first-rate attentive service. Your night at Drai's Dubai will be one you remember for a very long time, whether it is witnessing musicians perform in front of mind-blowing visuals or simply enjoying a night of pure entertainment and wonderful music. Some of the biggest stars in hip-hop and R&B have performed at this arena, which leads the world in offering the best guest experience. These artists include Drake, Nelly, Nicki Minaj, and Kendrick Lamar.
For more information on the best bars in Dubai, follow the Dubai Local for more information.