Top 13 Hotels With a Burj Khalifa View
Dubai is well-known for its tall skyscrapers, sizable commercial centres, and most alluring landmark, the Burj Khalifa. Dubai, one of the cities with the fastest population growth, offers something for every kind of traveller. When visiting this dynamic city, don't skip out on attractions like dinner cruises and entertaining theme parks. There are numerous luxury hotels in Dubai, but if you want to start each day with a breathtaking view of the Burj Khalifa, here is a selection of five-star resorts that you may reserve for your next trip.
One of the 5 star hotels in Dubai you'll stay at, Dusit Thani, is located in Dubai's competitive business area. Modernized Thai-inspired décor may be found in the rooms. This hotel offers a number of amenities, including a gorgeous rooftop pool, a cutting-edge fitness facility, and a luxurious spa. Any kind of traveller, whether a large family with kids or a couple on their honeymoon, will find staying here to be excellent.
JW Marriott Marquis Hotel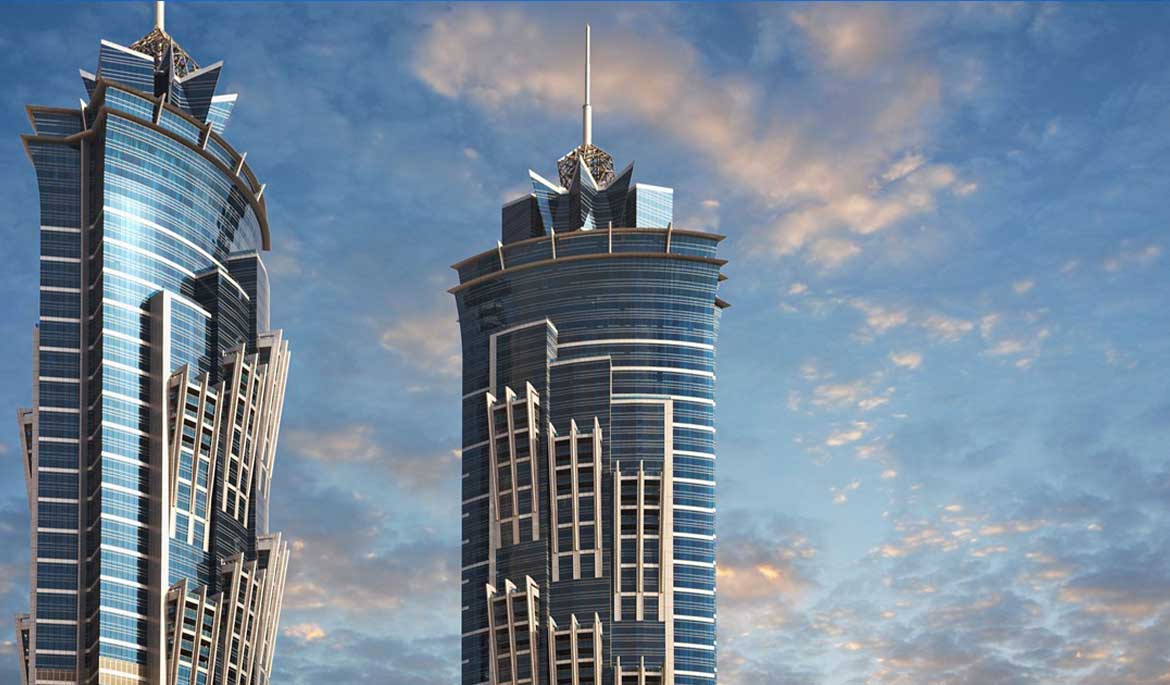 Would you like to stay at the world's tallest hotel? JW Marriott Marquis Dubai has 82 stories and is so high that you can see the scarce clouds circling some of the city's tallest structures. This hotel is perfectly situated between the Dubai Mall and the Mall of the Emirates, close to the Burj Khalifa. Rooftop pools, outdoor pools, Turkish/steam baths, and fitness centres are a few amenities.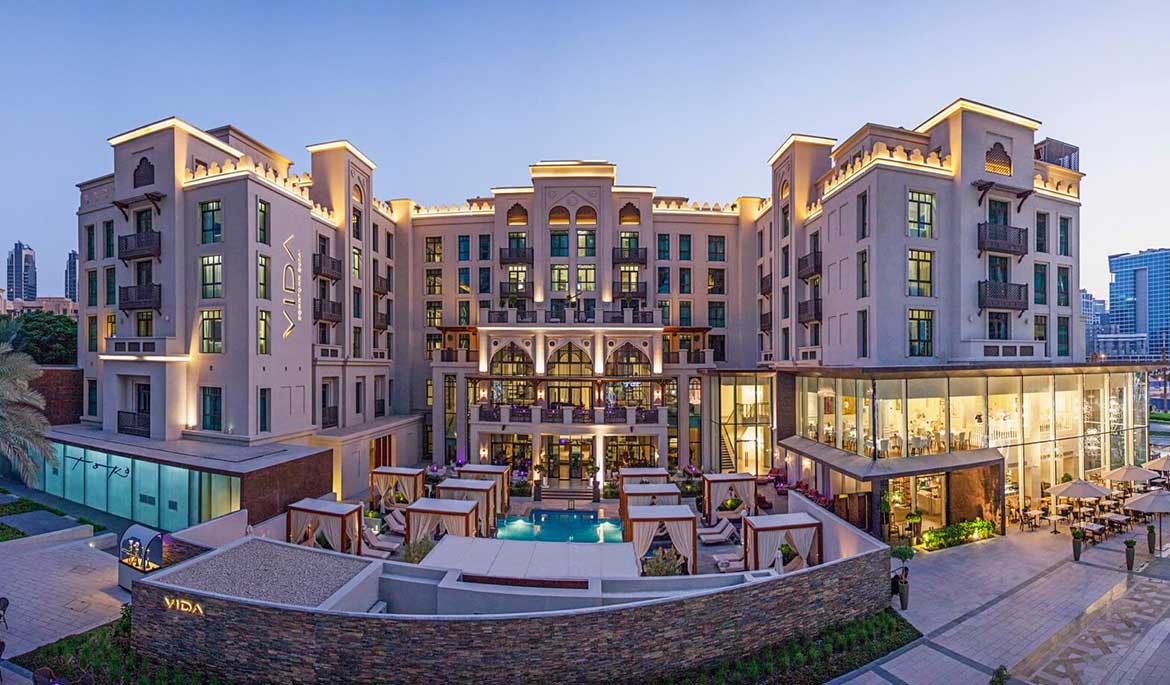 The Dubai Mall and Burj Khalifa are merely a 10-minute walk from the four-star hotel Manzil Downtown. There are satellite LCD TVs, free Wi-Fi, and round-the-clock room service in each of the rooms. The on-site Boulevard Kitchen serves a delectable assortment of Mediterranean food. Additionally available to guests are an outdoor pool and a fully-stocked gym.
The Palace Downtown Dubai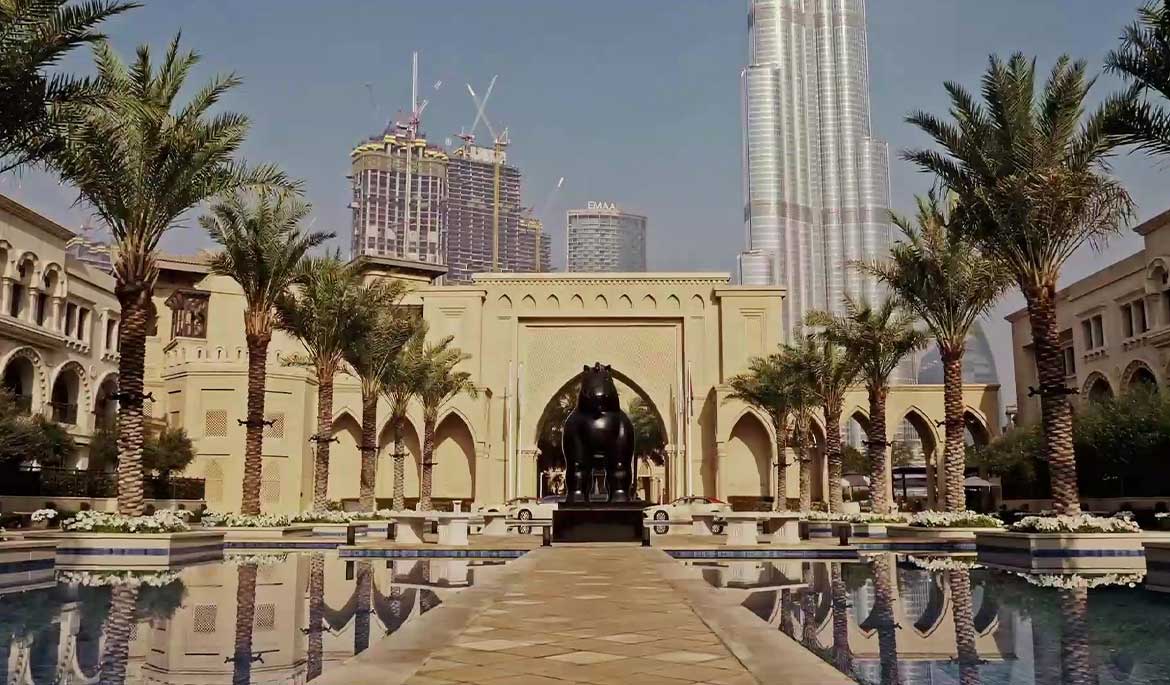 The Palace Downtown Dubai is located in the centre of Dubai and offers views of the Burj Khalifa lagoon and the Dubai Fountain. The Dubai Mall and the Souk Al Bahar, two of the best attractions in Dubai, are both a 5-minute stroll away.
The Palace Downtown Dubai is not only a hotel, but also an opulent house where you can fulfil your Arab dream, aside from the ease of shopping.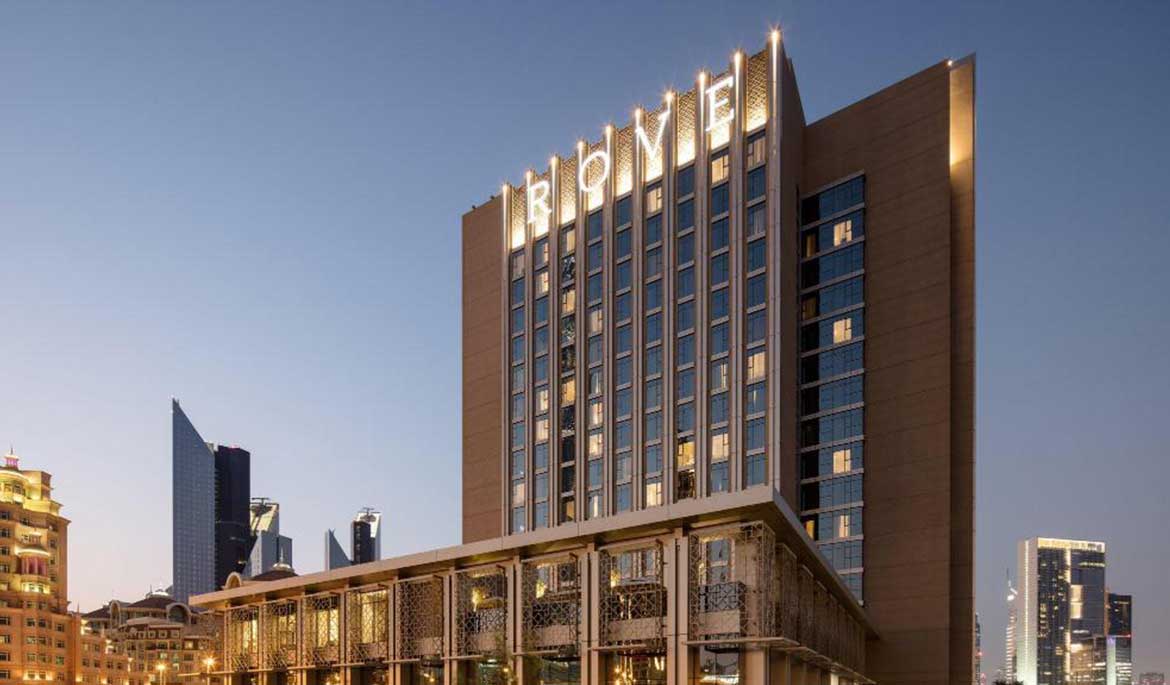 Who says that in order to have the famous Dubai skyscraper as your backdrop, you must only choose pricey hotels? One of the more reasonably priced lodging options in town is undoubtedly Rove Downtown. The Dubai Mall can be reached on foot from the three-star hotel, which is located in the centre of the city. The amenities provided here include large rooms, free Wi-Fi, an outdoor pool, and a kids' play area, to name a few. Visit the on-site Reel Boutique, a tiny theatre with 46 seats.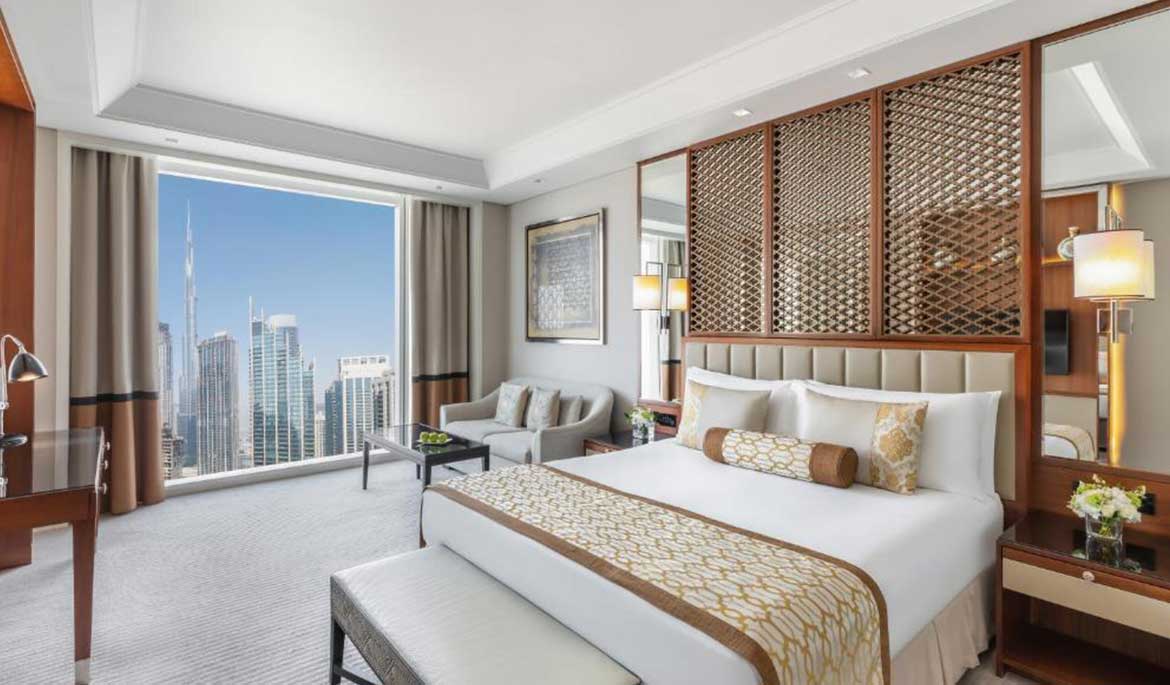 The Taj Dubai is a luxurious hotel in Dubai with an Indian motif and is close to Dubai Mall. Taj Dubai will meet your needs for a wonderful stay by providing both opulent and modern rooms. The minibar, flat-screen television, and air conditioning are all included in the rooms. A broad and exotic selection of contemporary eateries, bars, and lounges can be found at Taj Dubai.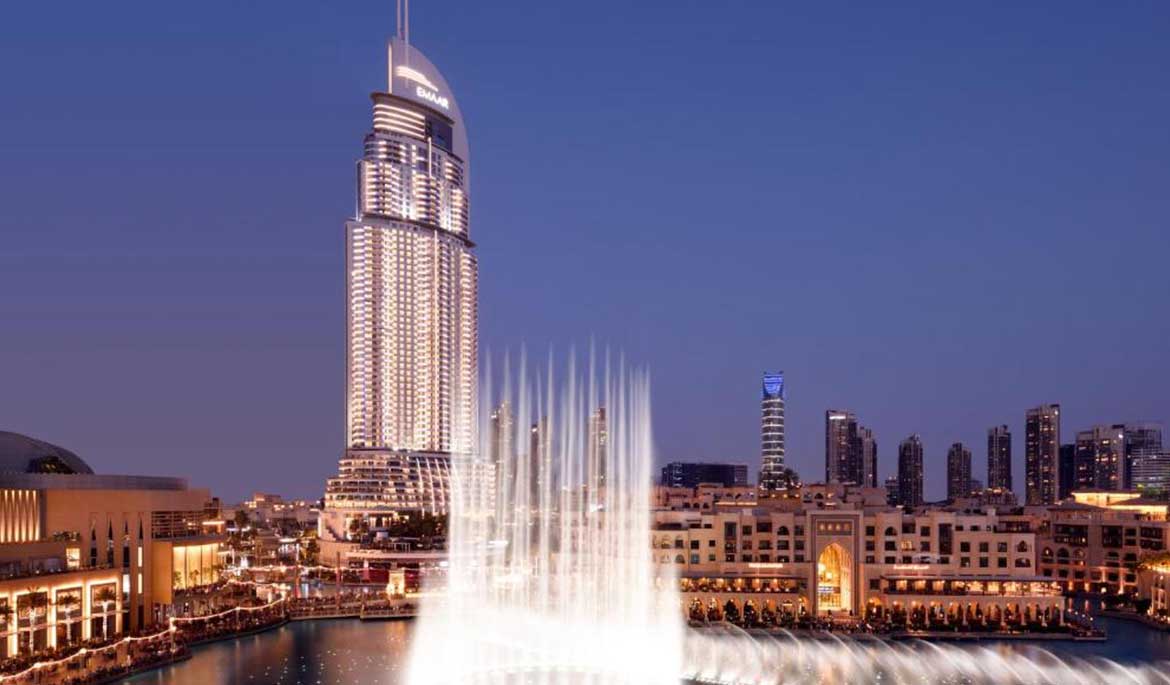 When staying at Address Downtown in Dubai, you can easily reach a wide range of attractions and landmarks. The Burj Khalifa, The Dubai Mall, Dubai Fountain, and Dubai Opera are just a few of the options you have when choose which attraction to visit for the day. If you're travelling with children, KidZania Dubai, the Dubai Aquarium, and the Underwater Zoo are sure to keep them entertained. 220 tastefully decorated guest rooms and suites make up the hotel.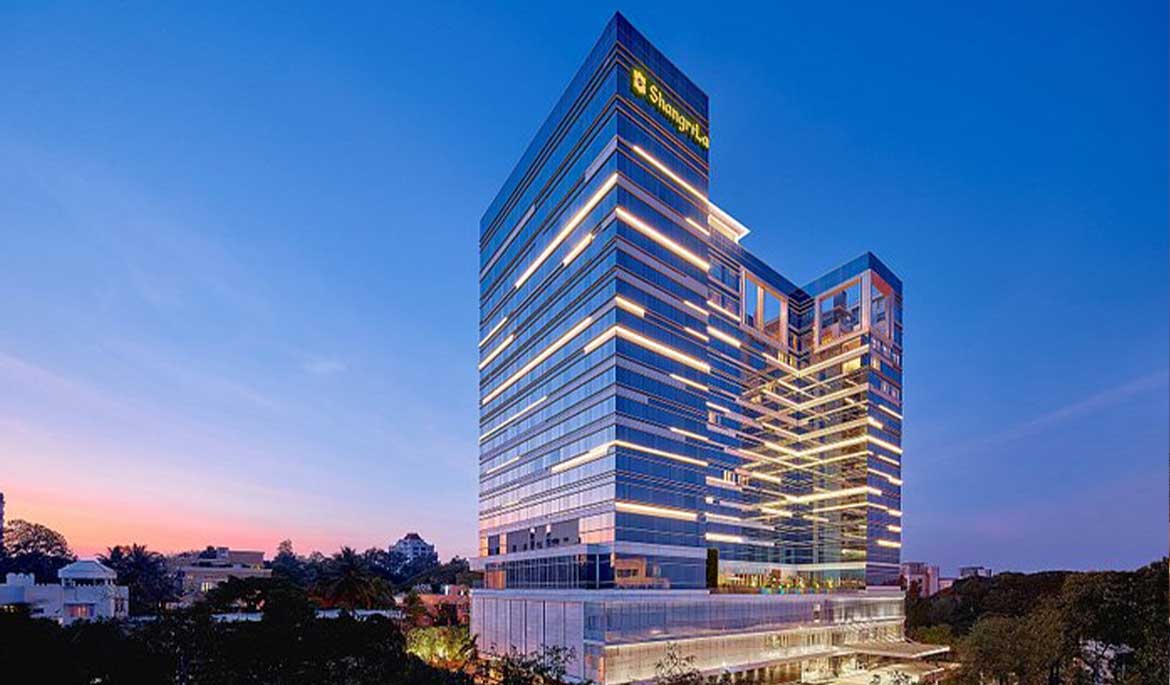 The Dubai Mall and Burj Khalifa are only a 10-minute drive from the 5-star Asian-themed, luxury hotel in Dubai, Shangri-La Hotel, which is tucked away along Sheikh Zayed Road. Among the amenities are two swimming pools, tennis courts, eight restaurants, a bar, and a sizable fitness club. The bathrooms contain a walk-in shower with a rainforest shower head and a big soaking tub.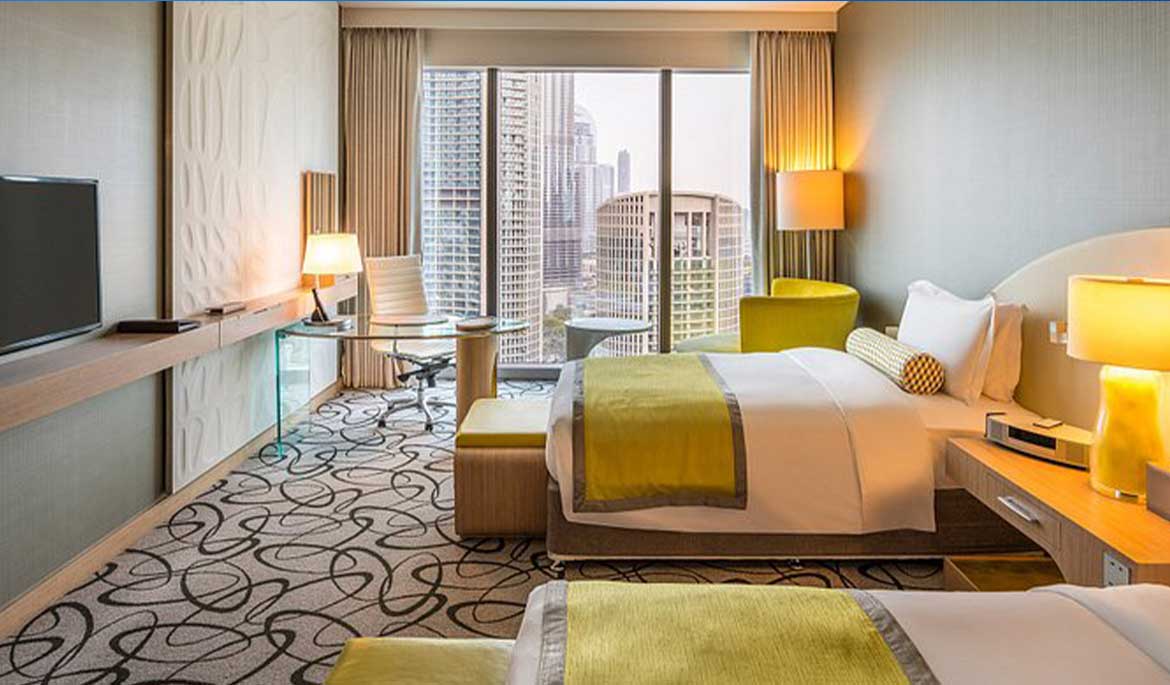 When you stay at the opulent 5-star Sofitel Dubai Downtown, you may marvel at the more refined side of elegance. Many dining options are available at the Sofitel Dubai Downtown, including upscale restaurants and hip bars. Relax at the infinity pool terrace with its panoramic views of the Arabian Gulf and Dubai skyline after a long day of exploring the energetic city.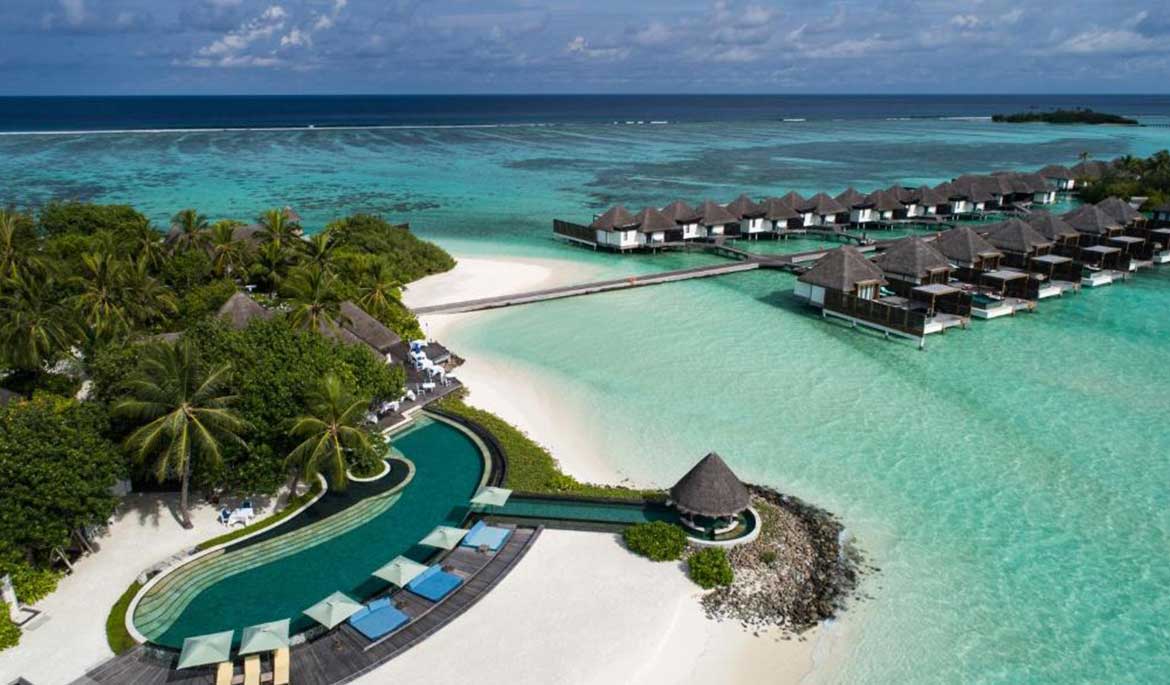 The Four Seasons Resort Dubai at Jumeirah is an opulent 5-star hotel in Dubai with sumptuous accommodations and first-rate amenities that are situated on Jumeirah Beach. Along with having a private beach, the hotel also has two outdoor pools, an indoor pool, a luxury spa, exclusive cabanas, and a 24-hour fitness centre for its guests to enjoy. The interior design of the rooms and suites is contemporary with a hint of Arabic charm.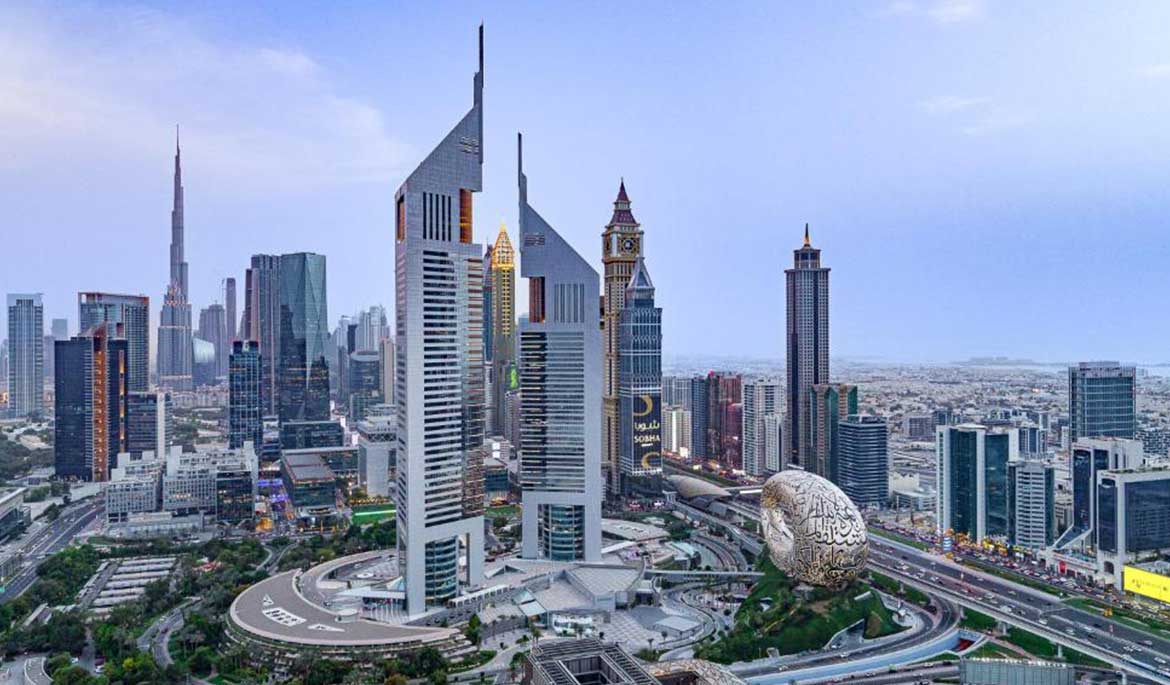 Jumeirah Emirates Tower is a luxury hotel in Dubai that offers tastefully appointed lodging and unmatched views of Dubai's skyscrapers. The Rib Room and Al Nafoorah are highly recommended because of their delicious food. Access to Jumeirah's private, immaculate beach, where you can laze in the sun, is free for hotel guests. There are also free shuttle services to Madinat Jumeirah, Wild Wadi Waterpark, Jumeirah Beach, and other well-known locations.
Park Regis Krin Kin Hotel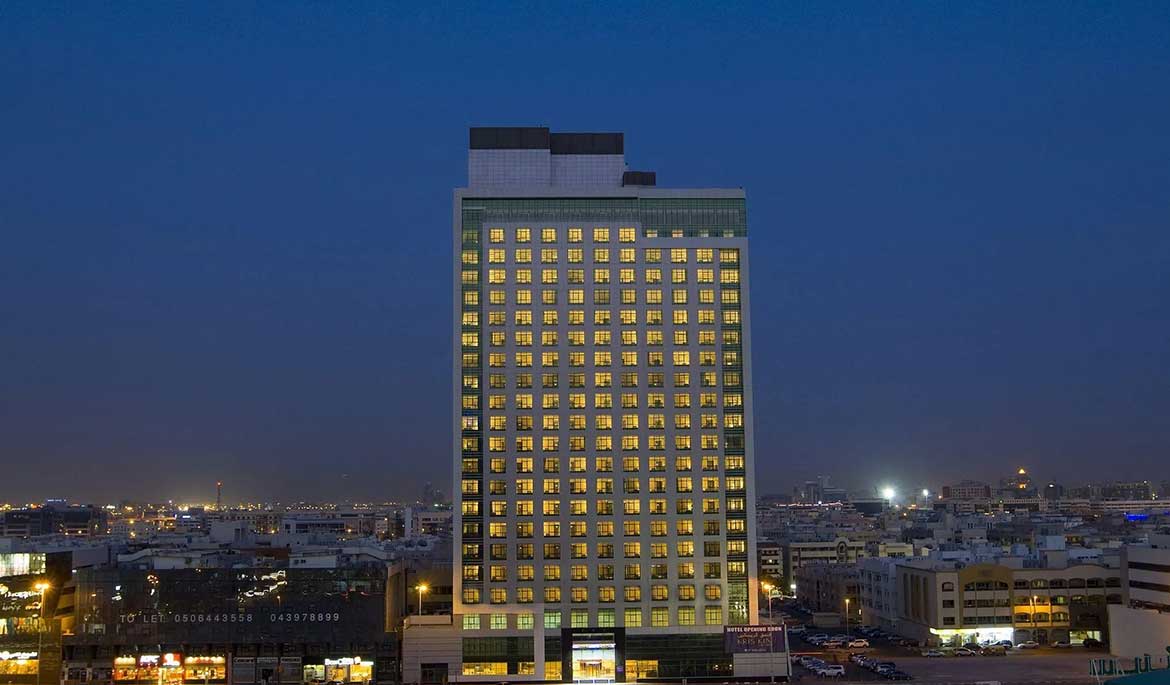 Travelers interested in sightseeing and shopping will love the Park Regis Krin Kin Hotel, a short drive from the airport and situated next to Burjuman Center. Burjuman Centre is a family-friendly neighborhood mall with a wide selection of shops to meet your needs. The Dubai World Trade Center, the Dubai Museum, and the Spice Souk are near the hotel. The Park Regis Krin Kin Hotel provides superb recreational amenities, including a steam room, sauna, hot tub, and more.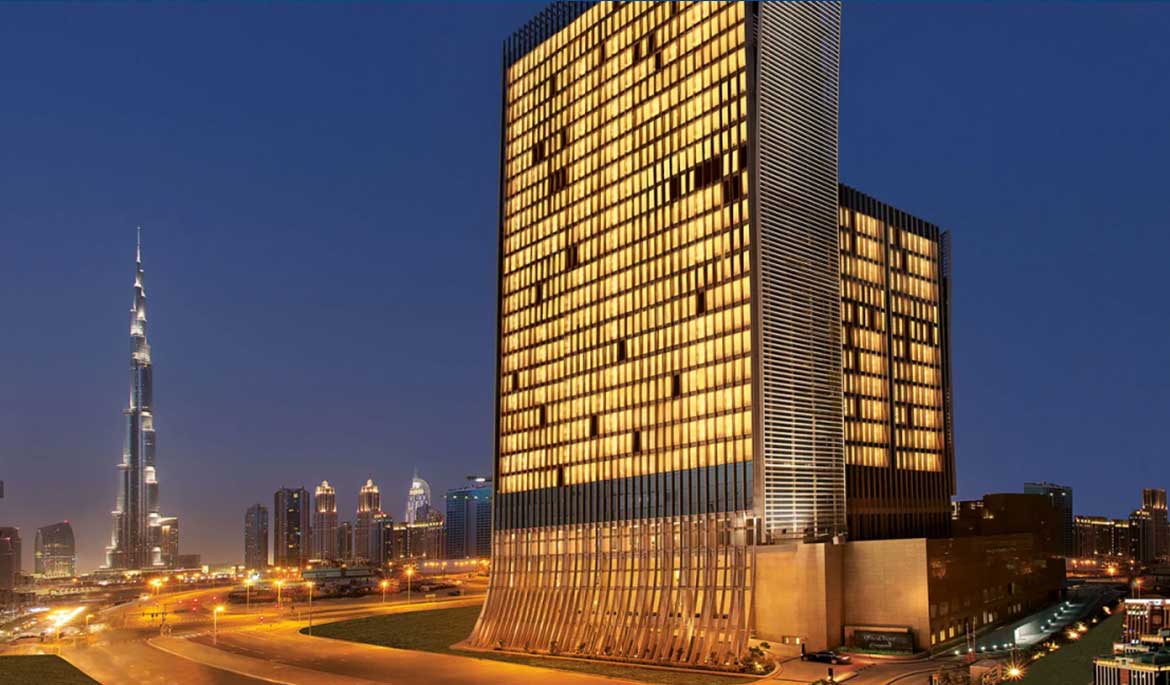 The Oberoi, an acclaimed modern luxury hotel in Dubai, offers 252 roomy rooms and suites with a warm atmosphere. Various international cuisines are served at an all-day dining restaurant at The Oberoi Dubai, one of the hotel's award-winning restaurants. The Western, Balinese, Thai, and Ayurvedic therapies at The Oberoi Spa will undoubtedly calm you. Other amenities include with a 24-hour fitness centre, a heated pool, and more.
For more information related to 5 star hotels in Dubai, follow the Dubai Local for important updates and discover more places.