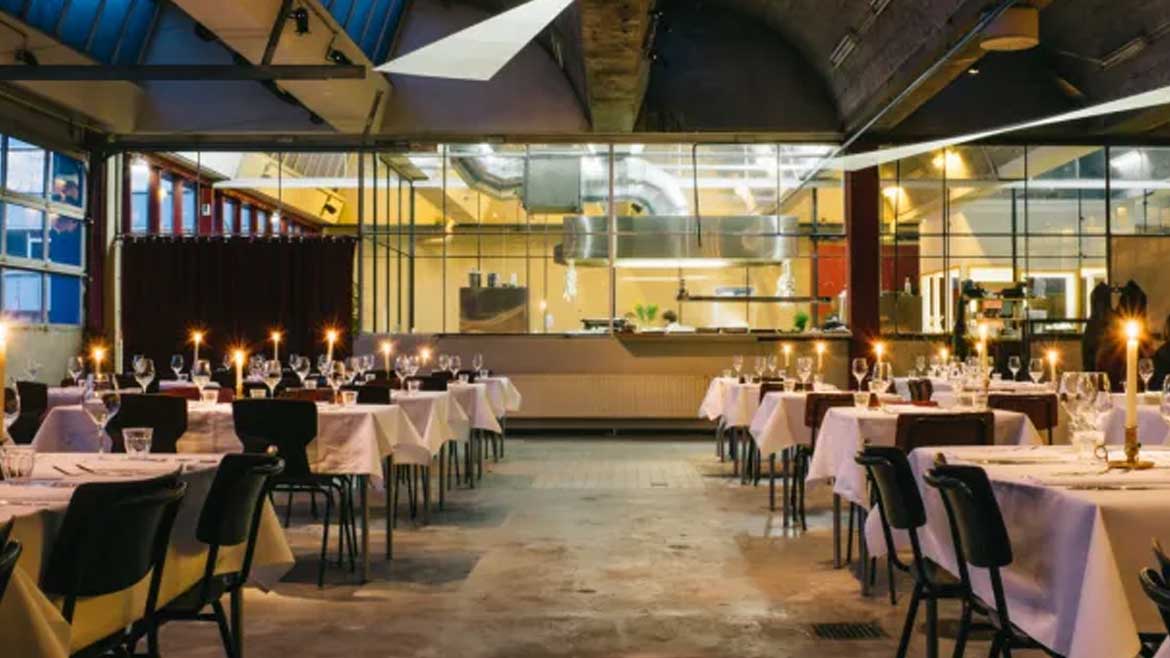 Top 10 Vegetarian and Vegan Restaurants in Dubai
Being vegetarian has many advantages; most people believe it's the best way to live a healthy life. Our bodies get maximum detox and a balanced diet following a vegan & vegetarian lifestyle. Vegetarians' food items include only vegetables, fruits, and dairy products, excluding all meat and animal skin. In the case of the vegan category, it excluded dairy and meat products, only vegetables & fruits. This is getting so popular that many countries include vegetarian and vegan options in their restaurant menus so that people can enjoy their meals comfortably. Dubai City also offers some good vegetarian & vegan restaurants.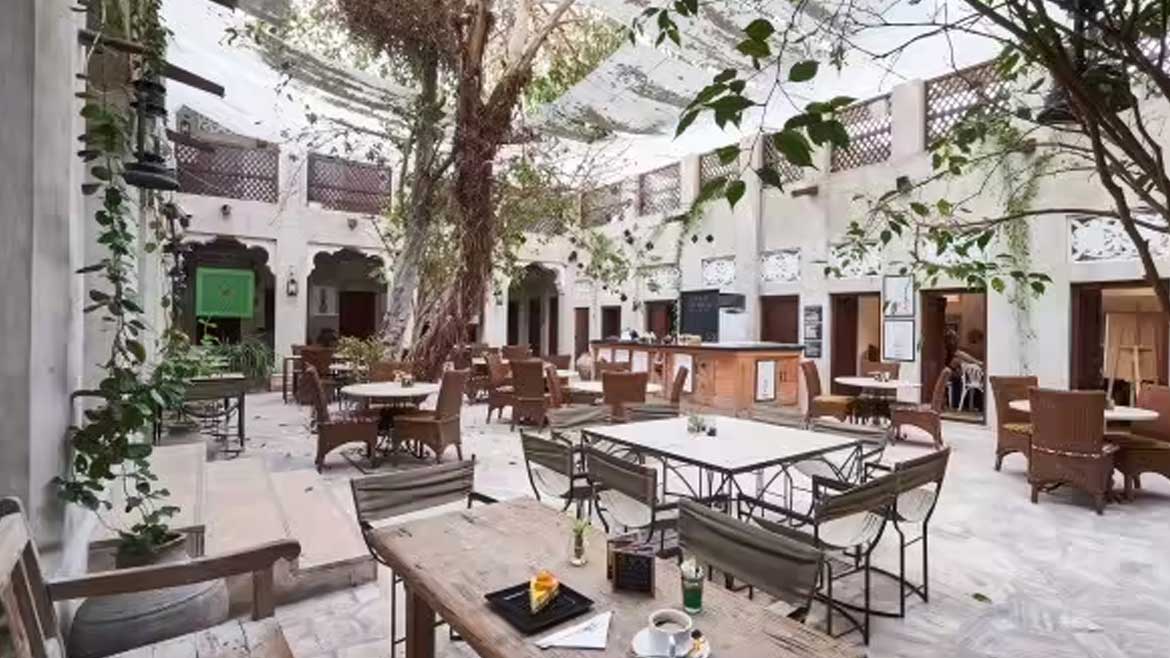 Dubai's best-kept secret is the one and only XVA Art Café which serves freshly prepared delicious vegetarian and vegan cuisines with a variety of main courses served along with feta and mint Creek salads, different flavorful soups, and lip-smacking desserts like rose cheesecake. The chefs try to constantly innovate their dishes with unique styling and plating. Here, you can enjoy a green and cozy courtyard with a refreshing mint lemonade away from the hustle of the city.
Timings: 7 AM to 10 PM 
Address: 777X+JXM – Al Fahidi – Dubai – United Arab Emirates
Phone: +971 4 353 5383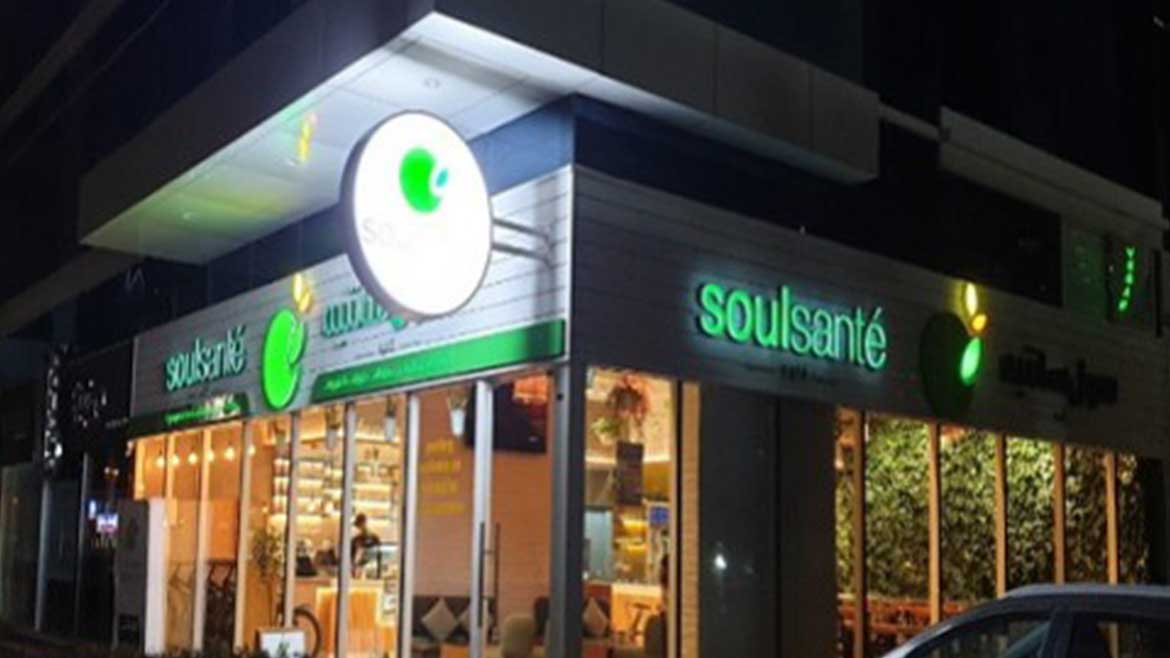 This cafe brings you low calories, carbs, and fat value with more protein dishes on the menu. It features a beautiful interior decoration with concrete floors and ceiling lamps in metal beams combining both the culture of industrial and bohemian. Try their menu items like pulled jackfruit tacos, bean falafels, Eggless omelets, and grilled peach salads. Select your favorite drink & smoothies and enjoy your day at Soul Sante cafe.
Address: Al Barsha – Al Barsha South – Dubai – United Arab Emirates
Phone: +971 50 783 7685
It is Dubai's first plant-based cafe renovated with a new name from the old Life'n One brand. SEVA denotes selfless services offered to the community, and it is famous for its feel-good menu and alternative health services. They provide food at Seva table with an eco-friendly menu rooted in nourishment and ancient knowledge. Enjoy dishes in the secret garden and enjoy your time reading books or maybe brainstorming with a wifi zone. 
Timing: 8.30 AM to 8.30 PM
Address: Seva, Jumeirah Beach Road, 27B Street, Jumeirah 1, Dubai
Phone: (056) 534 2899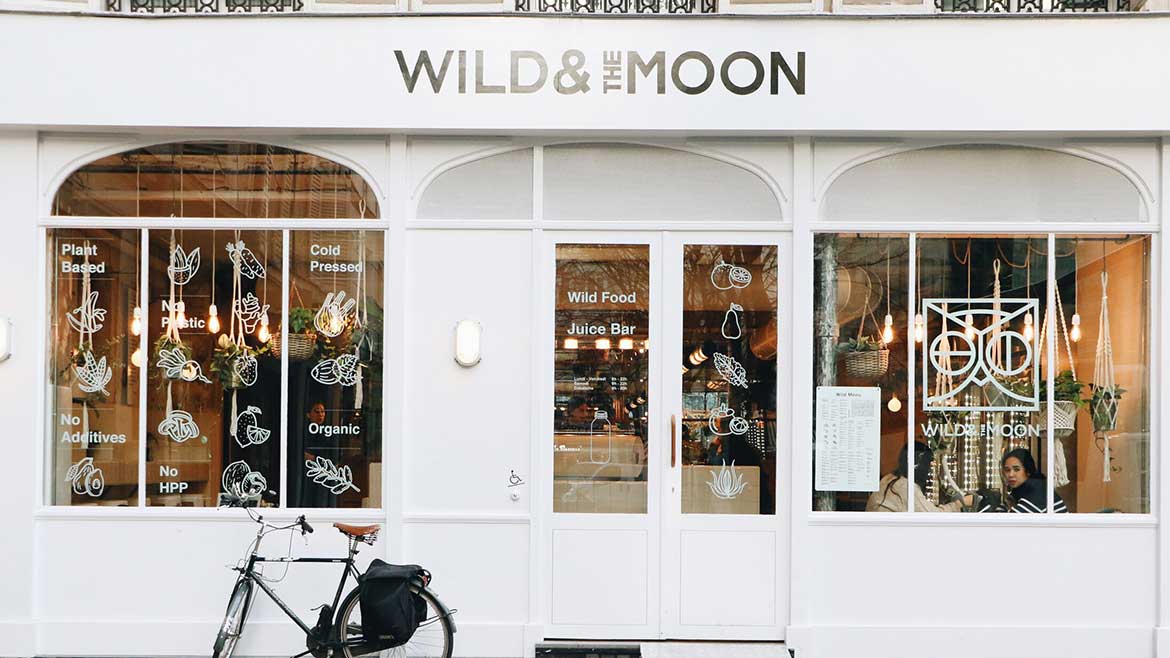 Try visiting this Wild and The Moon in Dubai's artistic district Alserkal Avenue. Here they serve you 100% vegan food decorated with foliage-filled hanging baskets. Check out their vegan Mylk lattes with turmeric and charcoal, bars made with sun-dried fruits and raw detox juices, and sandwiches. 
Address: Alserkal Avenue, Street 8, H-77 – Dubai – United Arab Emirates
Phone: +971 4 343 3392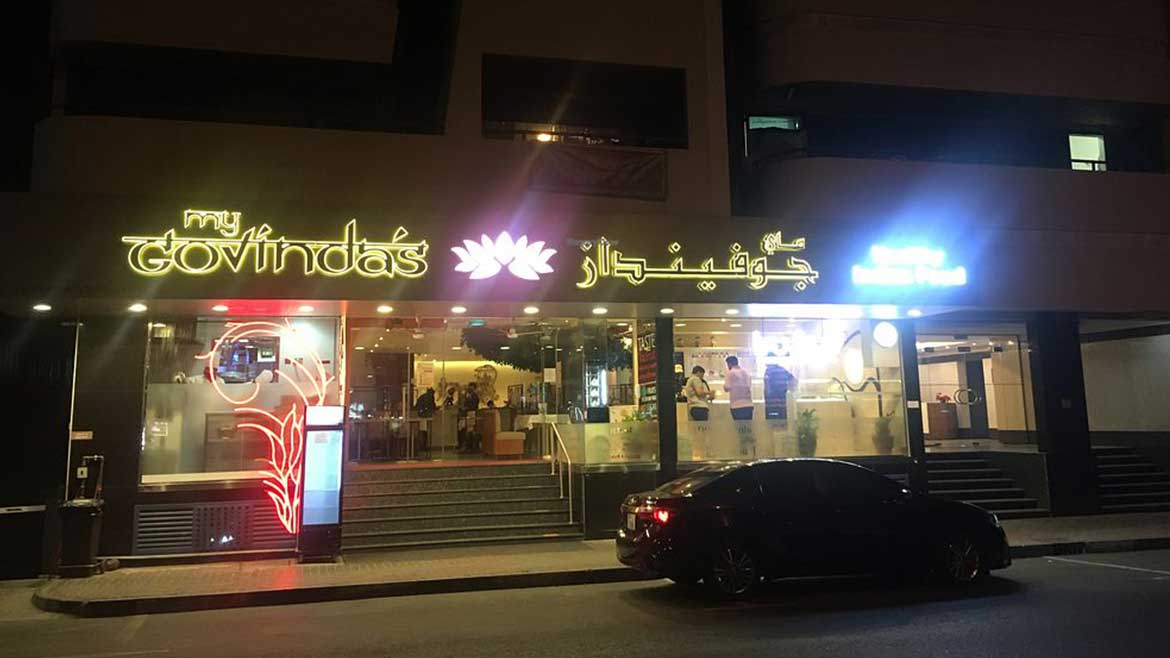 Check out the amazing menu of MyGovinda's Restaurant serving organic fruits & vegetables, seeds, whole grain, and dairy products. The place connects with Indian culture sattvic cuisine that includes only vegetarian food items. You will love this place and its exotic food with lip-smacking desserts like gulab jamun and milk dumplings. 
Address: Ground Floor, City Tower – Dubai – United Arab Emirates
Phone: +971 4 396 0088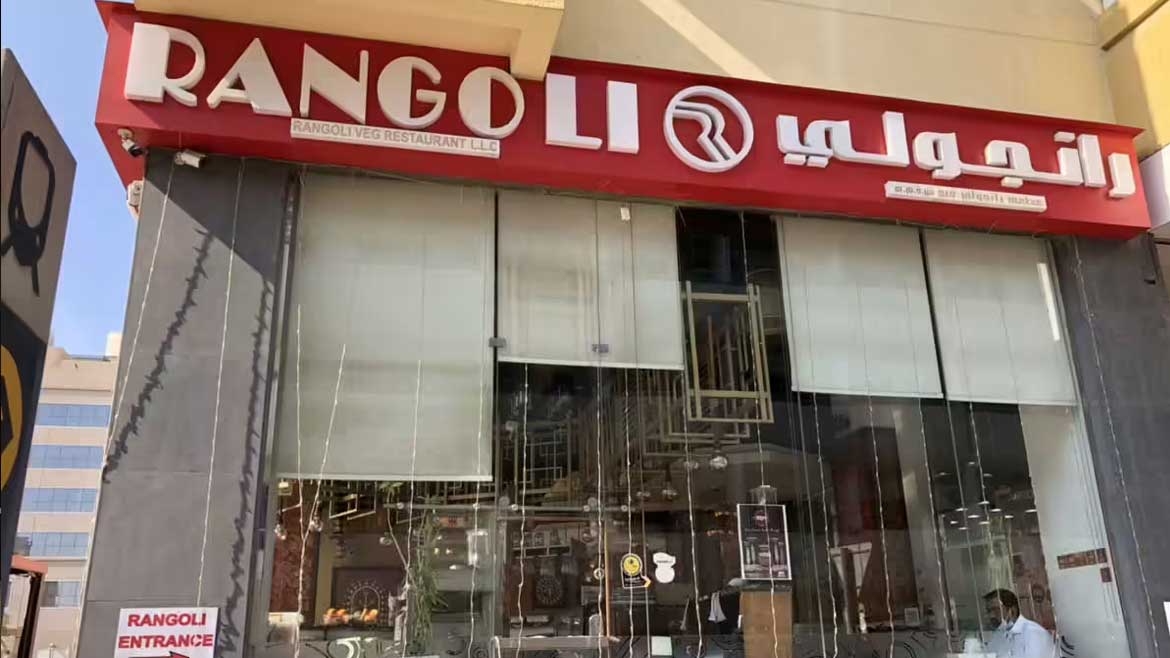 One of the oldest & cheapest vegetarian restaurants in Dubai, Rangoli is a true gem for the city of Gold. It was opened in 1992 and had branches in oud Metha and Karama. Try their street food made with tamarind chutney, authentic Indian spices, potato & onion, chickpeas, and many more items. You can also go for Gujarati thali with Indian ice cream kulfi. 
Address: 10 4 A St – Al Karama – Dubai – United Arab Emirates
Phone: +971 4 323 6075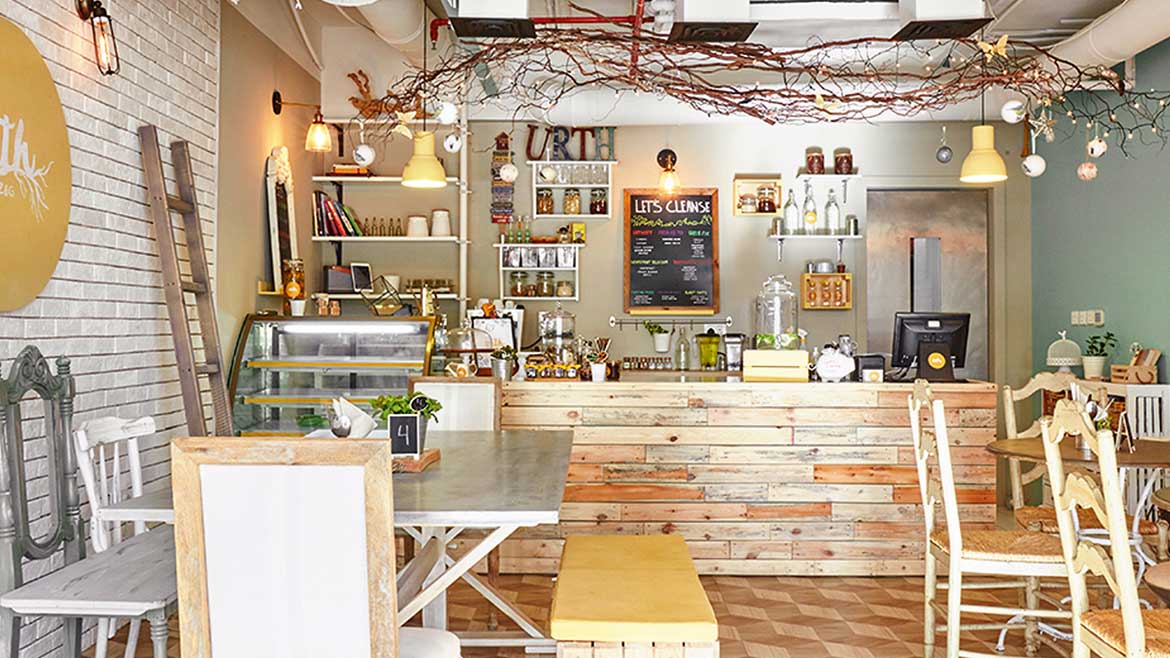 This cozy restaurant is located between wood and brickwork, a plant-lined terrace, and a bookshelf containing second-hand novels. It serves delicious odd tuna or salmon dishes, mini raw walnut and mushroom risotto cakes with vegan truffle cream, flaxseed burgers with basil cashew cream dressing, and fresh coriander. Also, try the 'Beetroot to Yourself' smoothie.
Address: J2 Building – JLT Cluster J – Dubai – United Arab Emirates
Phone: +971 4 276 7287
Comptoir 102 Healthy Cafe & Concept Store Dubai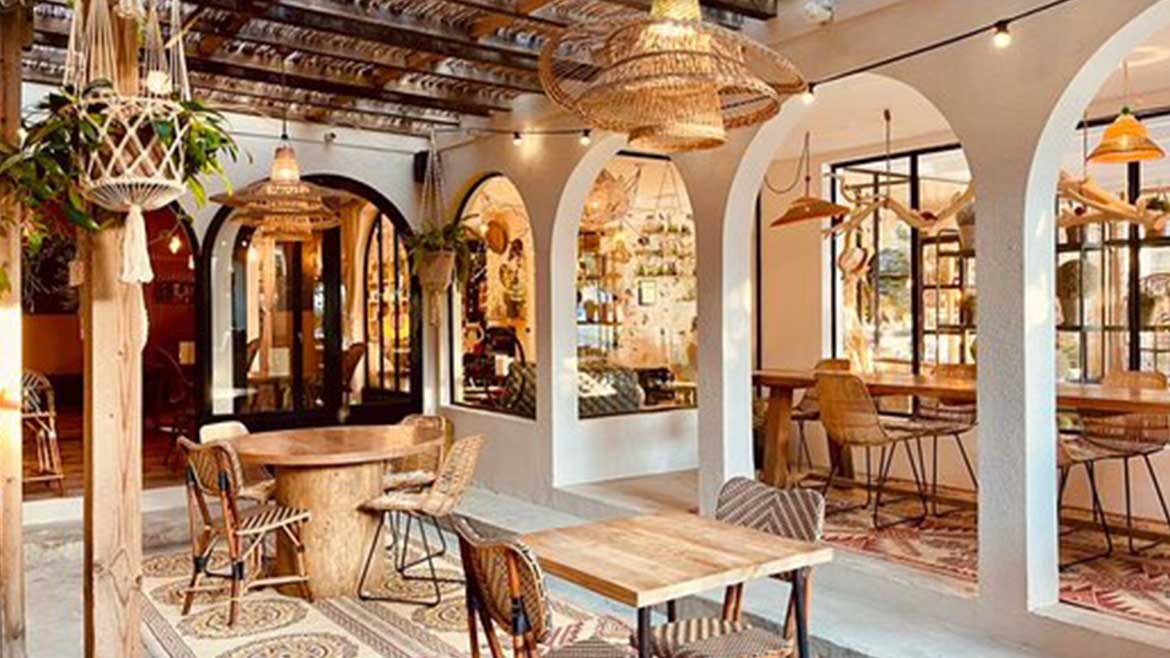 One of the best places offering gluten-free, dairy-free, and sugar-free vegan dishes for everyone in Dubai. They pick ingredients from local organic farms and bring amazing dishes like alfalfa sprouts and avocado crostini topped with cashew sauce, guacamole, and cucumber. Sweet desserts include almond milk, rose lattes, and Dairy-free ice cream. 
Address: 102 Beach Rd – Jumeirah – Jumeirah 1 – Dubai – United Arab Emirates
Phone: +971 4 385 4555
This place is a 100% vegetarian restaurant that serves Indian cuisine with a variety of sweet dishes. It also includes Italian and Mexican delicacies cuisine. Enjoy your meal with a fine dining experience, and try Quattro's famous pizzas baked in a classic wood-fired oven. 
Address: Shop 2A, Al Rafaa C Building, Opp Aster Hospital – Kuwait St – Dubai – United Arab Emirates
Phone: +971 4 393 1233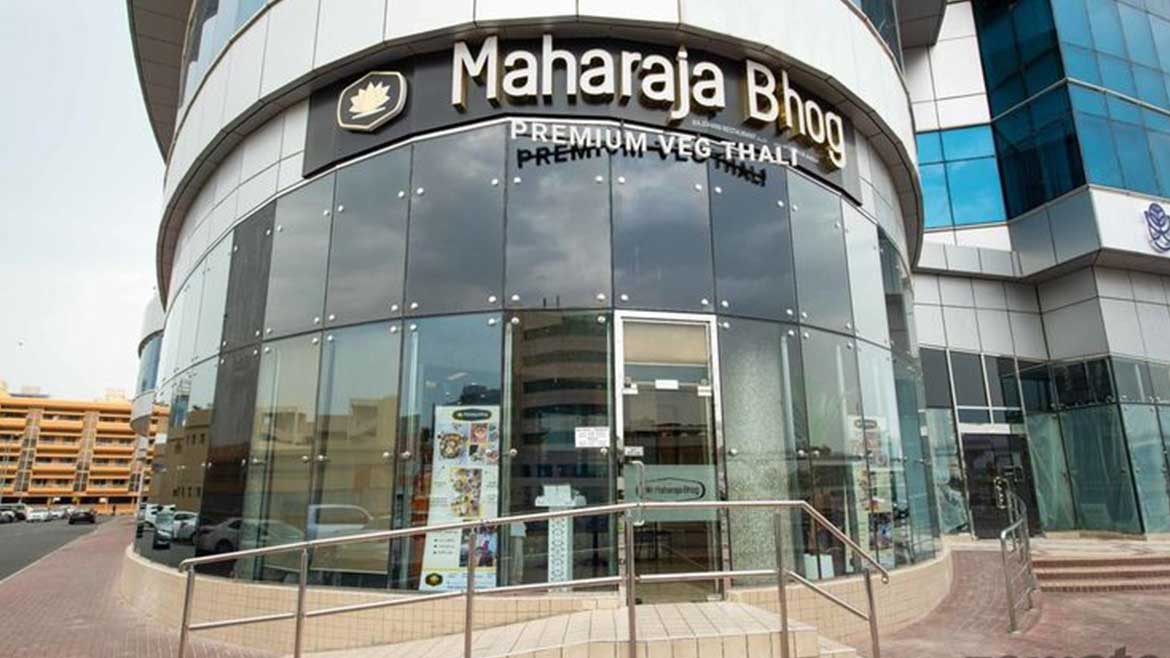 Want to enjoy the royal Thali experience exclusively in Dubai? Visit Maharaja Bhog! They serve you an authentic taste of India's Rajasthan dishes that will dissolve into your mouth and leave you craving more. Try their vegetarian dishes; you will love Indian spices and their amazing taste.
Address: Ground Level, A Block, Hamsah Mall Next to Ansar Gallery – Al Karama – Dubai – United Arab Emirates
Phone: +971 56 267 4355
Summary!
If you are planning to visit Dubai in the coming months, then take note of these vegetarian and vegan restaurants. Dubai Local gets you the best result for your searches, like 'vegan restaurants near me,' you will get popular and famous restaurants, cafes, clubs, food, and things to explore in Dubai with all the important details. Keep visiting us at Dubai Local!