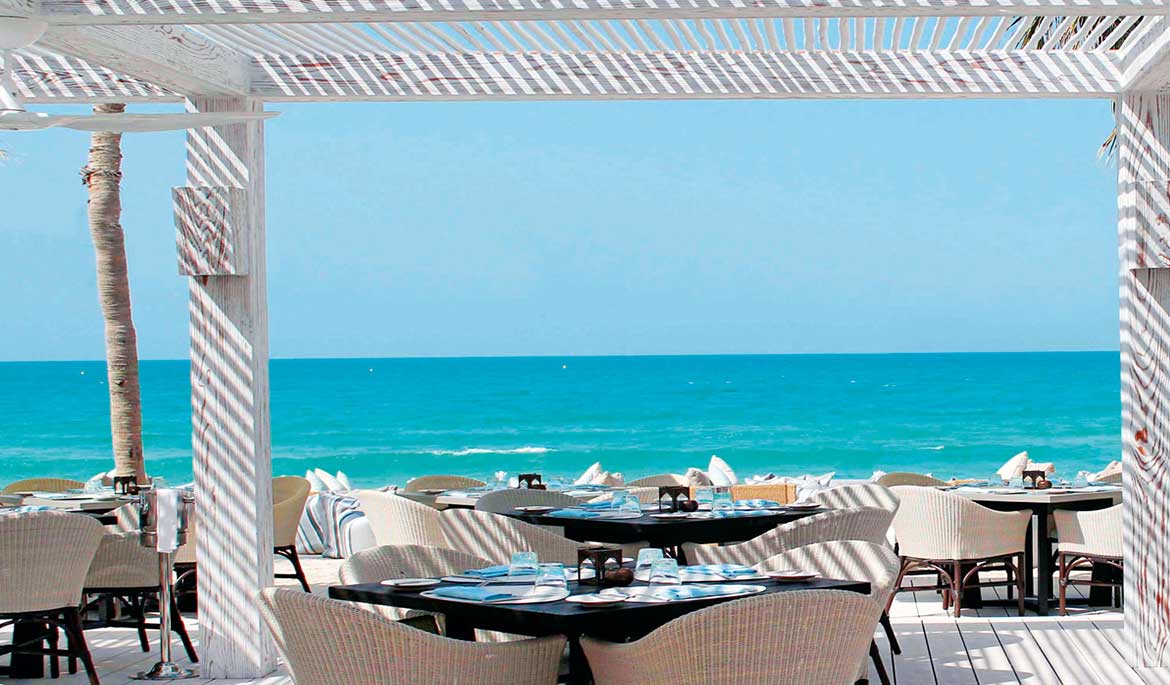 Top 10 Shisha Places in Dubai
The majority of Dubai residents go to shisha bars to unwind after a long day. You can relax in these cutting-edge shisha cafes by losing yourself in the fragrant smoke that comes from the shisha. These shisha bars stand out because they provide outstanding service in addition to delectable food.
Let's take a look at the top 10 shisha places in Dubai.
Pipes Shisha Lounge and Cafe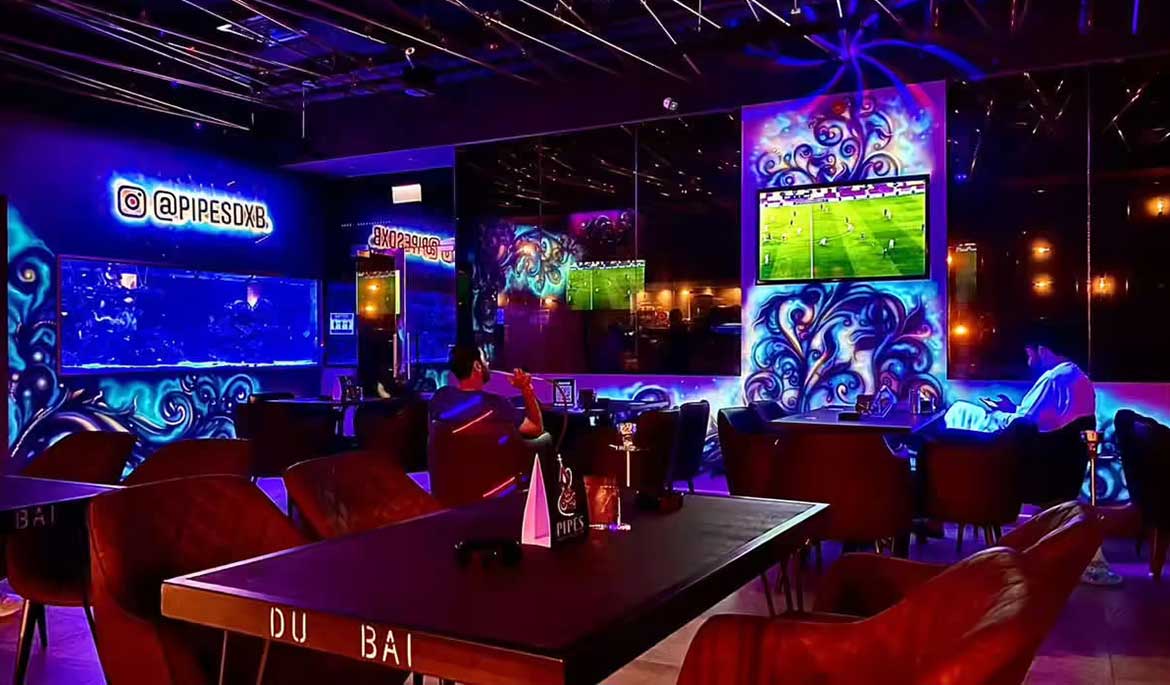 One of the top shisha locations in Dubai is the Pipes Shisha Lounge and Café, which is housed inside the Al Wadi building. Here, you may choose from a huge selection of fast food and Arabian dishes. This coffee shop features a fantastic private dining room and a sizable indoor seating area. The primary reasons why sports fans attend this café are to enjoy the live music and sports screenings while smoking shisha and indulging in mouthwatering food. Since it's open every day of the week, you can stop by any time between 11 AM and 1 AM.
Smoky Beach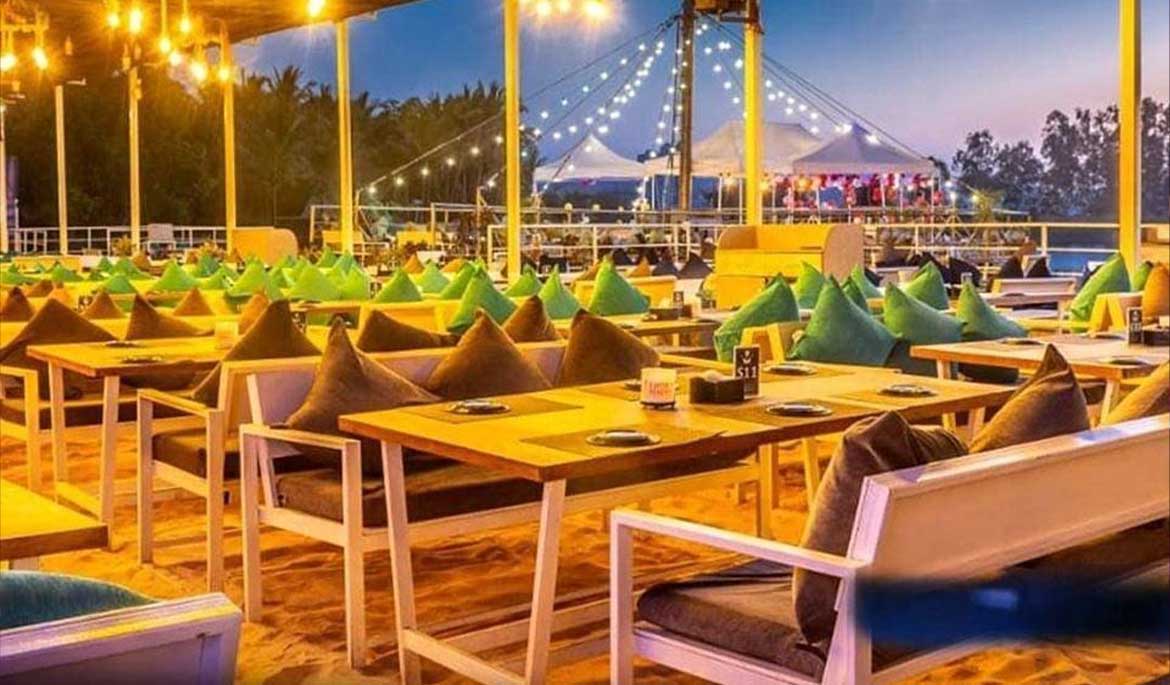 At JBR's The Beach, there is a chill shisha bar called The Smoky Beach. It starts straight at 9 AM and has a fun atmosphere. Just to take advantage of the ideal setting, beach views, shisha, and food, you must visit this site. This location is wheelchair accessible, so if you are travelling with anyone who has a disability, they won't have to miss out on any of the fun.
Shades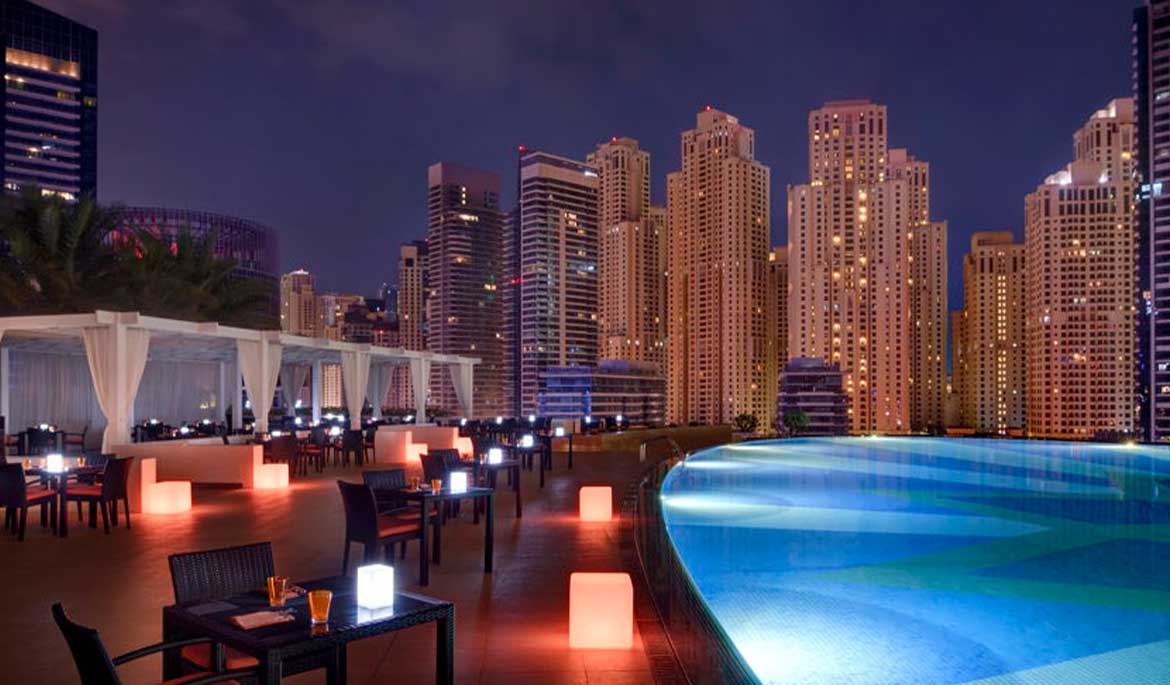 Shades has to be among the most upscale and fashionable shisha places in Dubai. Relax poolside at this sports bar that's centrally positioned in Dubai Marina. Being surrounded by the city's sparkling lights while enjoying a sundowner here feels awe-inspiring. This location is great for after-work drinks because you may order from a large a la carte menu or munch on mezze. Shades is a low-key, upscale location with plenty of big TVs showing the newest sporting events.
Al Sarab Rooftop Lounge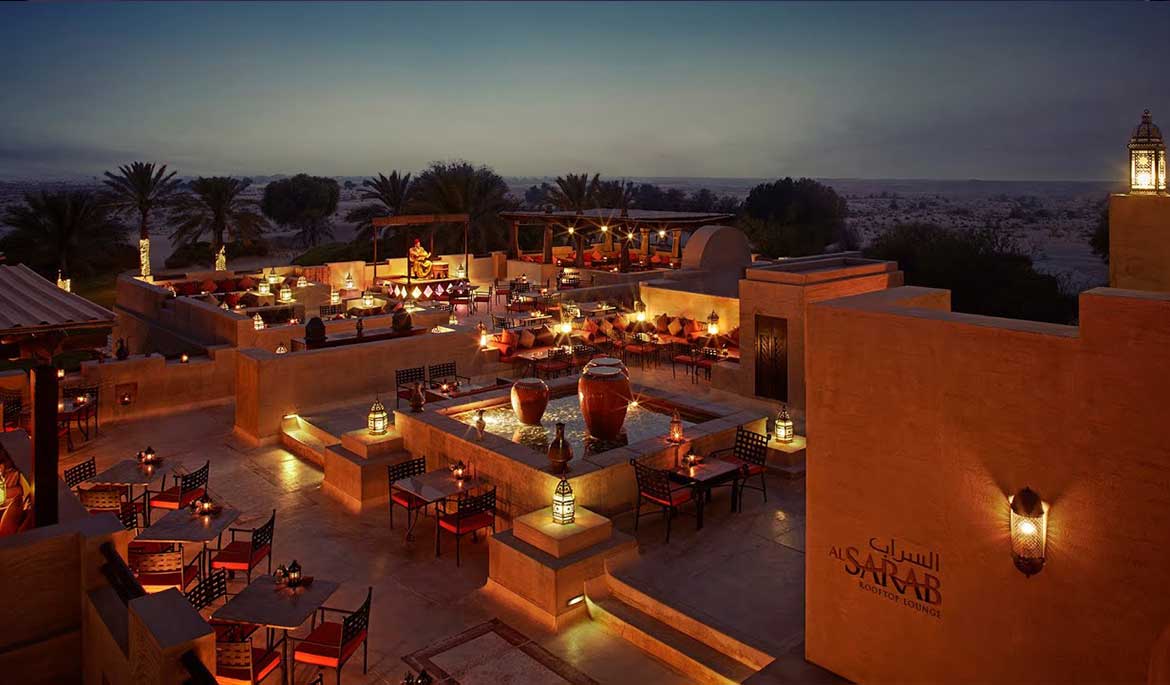 One of the calmest shisha Dubai lounges is the Al Sarab Rooftop Lounge. It is a two-level rooftop lounge where you may enjoy an authentic Arabian setting while gazing out over a breathtaking desert scene. This location changes into a setting that resembles an Arabian Nights theme in the evening with the addition of fragrant traditional shisha, calming Arabic music, and dimmed lighting. The Bab Al Shams Desert Resort and Spa offers the cosiest sofas and is located far from the city.
Marbaiya Restaurant & Cafe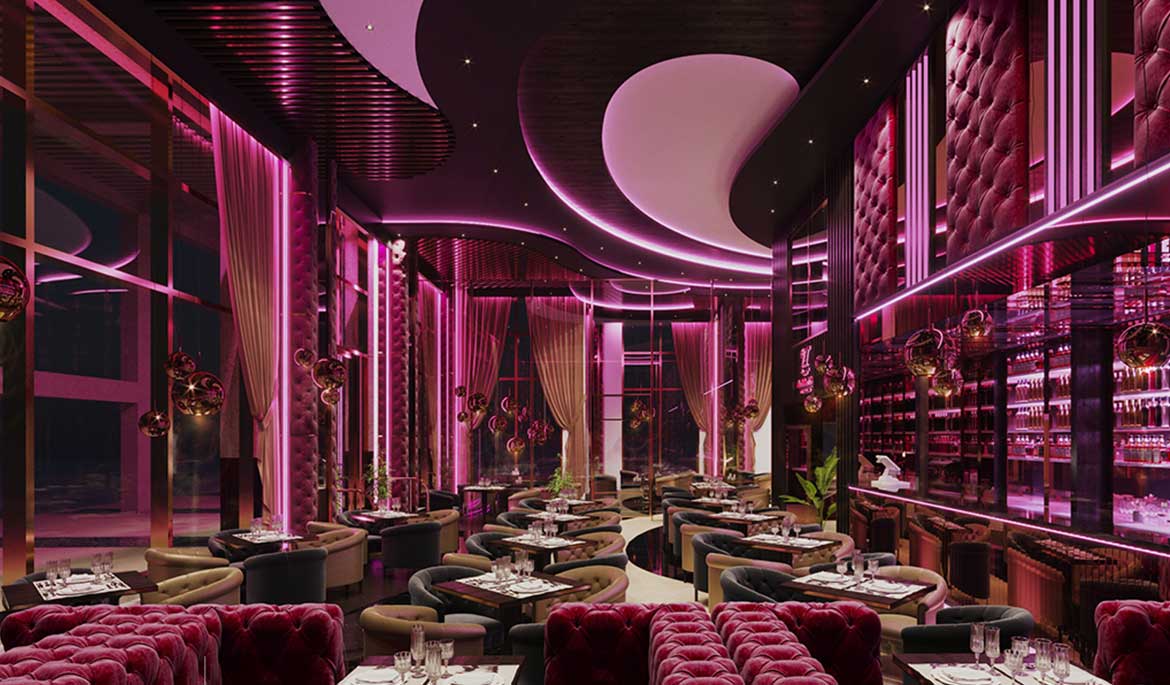 Visit the Marbaiya Restaurant & Café, one of the well-known shisha places in Dubai, if you want superb shisha and mouthwatering food. Being open every day and having a reputation for being active, it is popular with larger groups of people. If karaoke is your thing, you must come here on Mondays and Fridays when it is held in the café.
You can sip on their famous Arabic coffee, Moroccan tea, or the royal cocktail at the Marbaiya Restaurant. Try their gum & mint, sweet melon strawberry, apple mint, and cherry-flavoured shishas if you don't care for cocktails but are feeling daring and want to try new kinds of shisha.
The Kana Cafe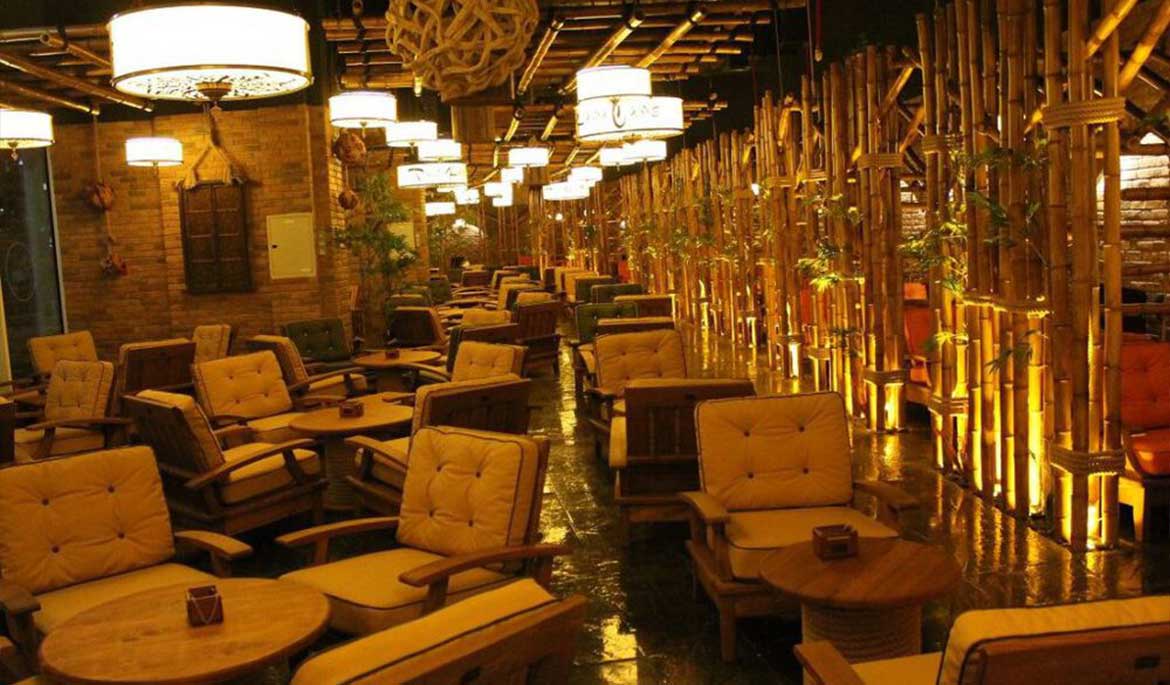 One of the top shisha Dubai spots is the Kana Café, which is situated in Business Bay. The café's distinctive shisha is a favorite among both locals and visitors because it is soul-satisfying. You can try Saloom in this location if you have never tried shisha before. However, you can give their expanded taste range a try if you're feeling a little more daring and willing to venture outside of your comfort zone. Gum, Red Bull, cappuccino, and Premium Apple Fiber are a few of the odd flavors.
Cloud 9 Shisha Cafe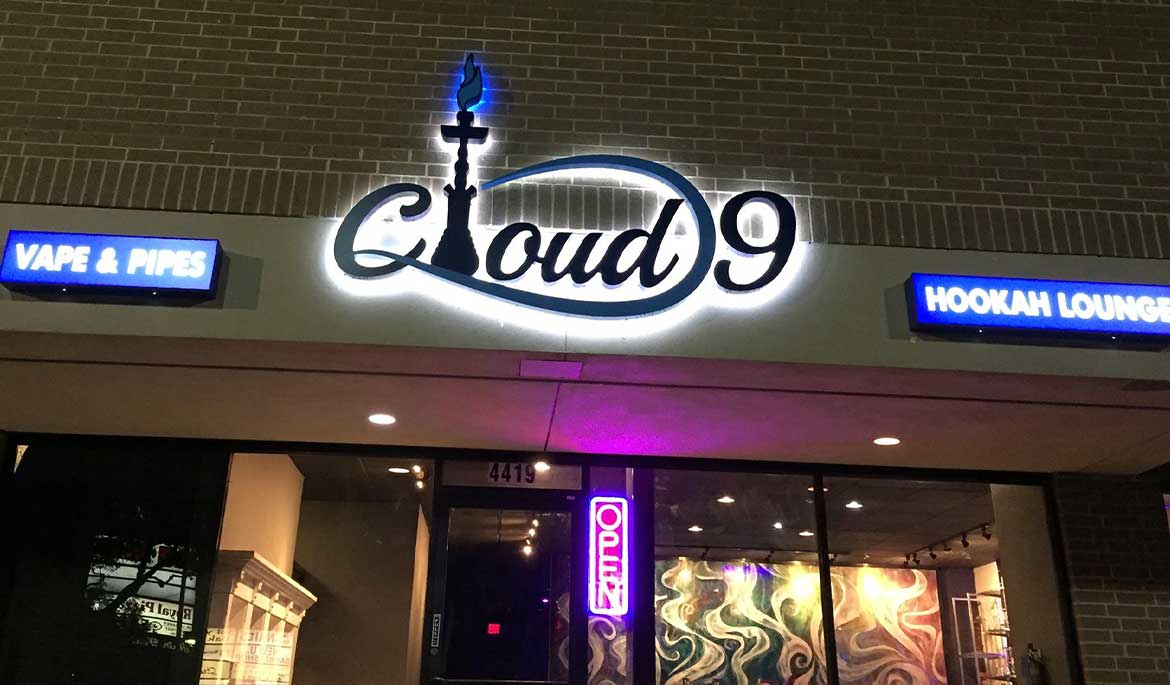 Visit the Cloud 9 Shisha Lounge for a once-in-a-lifetime experience. Along with the most decadent milkshakes, teas, and mocktails, this hookah lounge offers amazing shisha flavors. The café's atmosphere is unmatched, and the views of the stream are exquisite. Here, you can indulge in delectable cuisine samples and enjoy first-rate service.
For the customers of this café, heart-pumping music is played. Therefore, you may always attempt their outdoor seating area if you don't like loud music. The setting at this location is great for taking in extravagant BBQ cuisine and live cricket and football games.
SIKKA Cafe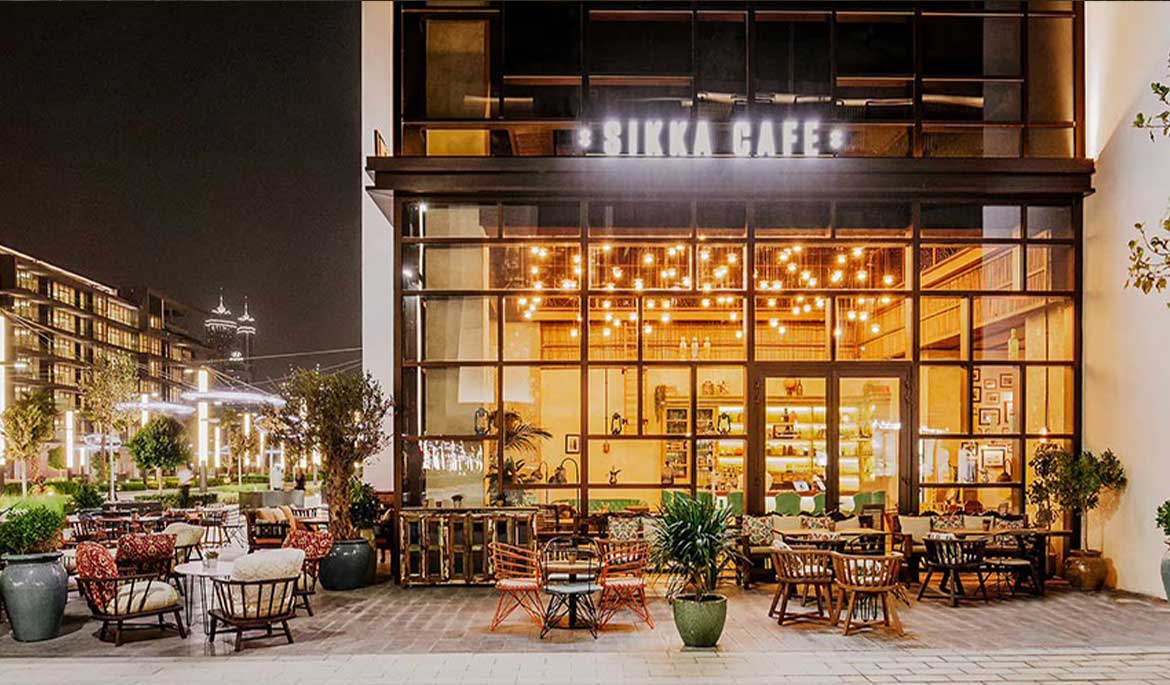 The SIKKA Café is undoubtedly one of Dubai's most inventive shisha establishments. This one features a variety of international, local, and Indian dishes. It embraces tastes that the Emiratis have loved for more than a century. The SIKKA Café is designed to go well with the well-liked karak tea.
The menu at this restaurant is centred on well-balanced combinations and pays homage to Dubai's rich cultural heritage. Since there is seldom a throng at this location, you can eat and smoke shisha in complete peace and quiet.
Buhayra Lounge
One of the outdoor shisha Dubai bars is called Buhayra Lounge. It is in a superb location by the pool at the opulent Palace Downtown hotel. Under the palm trees and tents decked with shimmering fairy lights, you may relax on the plush couches and enjoy yourself. The restaurant offers a ridiculously wonderful Arabic menu that includes hummus, tabouleh, hot and cold mezzes, hubbly-bubbly, and mezzes.
Shimmers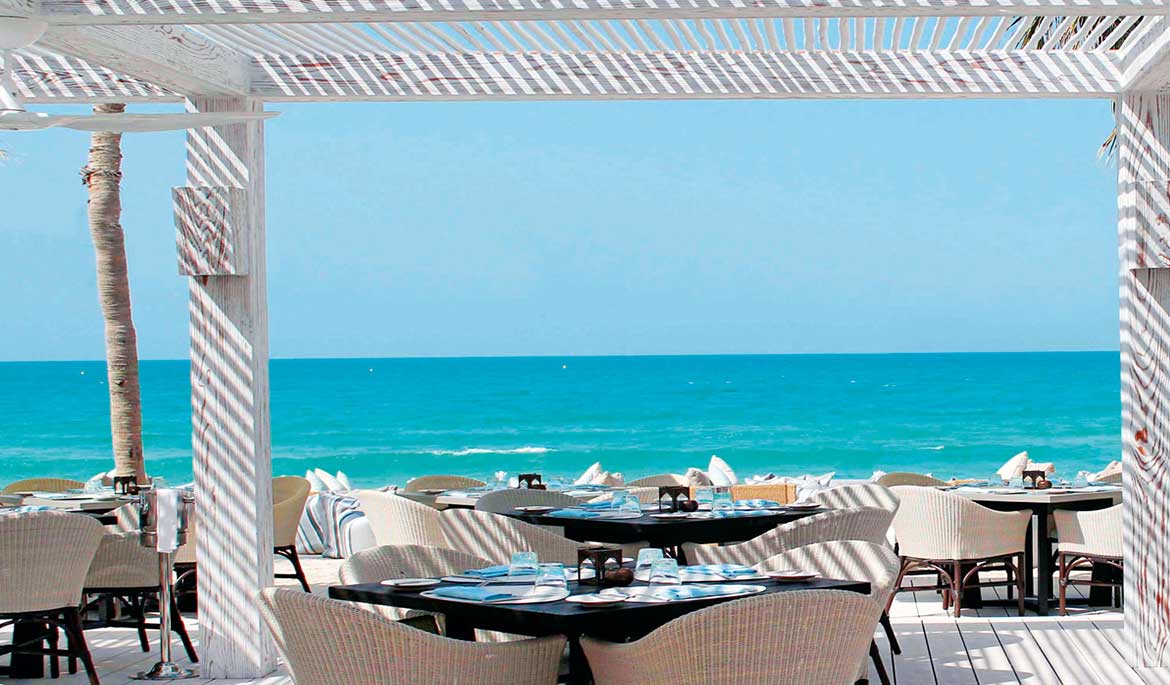 One of the friendliest shisha places in Dubai is Shimmers, which is situated in the nicest part of the city, directly on Madinat Jumeirah's exclusive beach. It offers stunning views of the Burj Al Arab as well as some fantastic shisha varieties. Along with traditional Greek meals, it provides locals and visitors with a relaxed, elegant atmosphere.
This beachfront restaurant has underwent a comprehensive renovation and offers the best seaside retreat. It has furnishings made of white-washed wood, loose seating configurations on the sand, and stunning turquoise textiles that might take you anywhere.
For more information related to the shisha places in Dubai, keep an eye on the Dubai Local for significant updates.