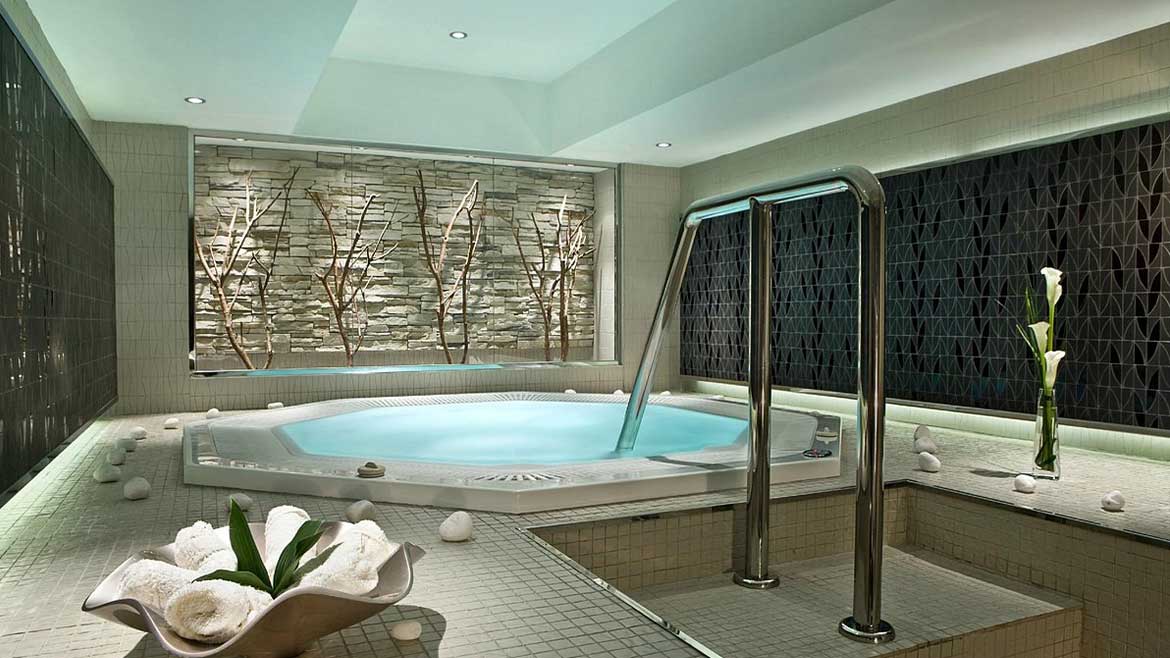 Best Centers for Massage & Spa Experiences in Dubai
One of the best ways to relax after a hectic week to shed the workload and stress is a massage & spa session in any decent spa location. From ancient times, oiling & massaging different parts of the body provided immense benefits such as less pain, muscle soreness, tension free, and improved blood circulation, which gets you to feel more energized throughout the day. If you are planning a tour of Dubai, don't miss out on these amazing places to get the best experience with Dubai spa & massage experiences.
MANDARA SPA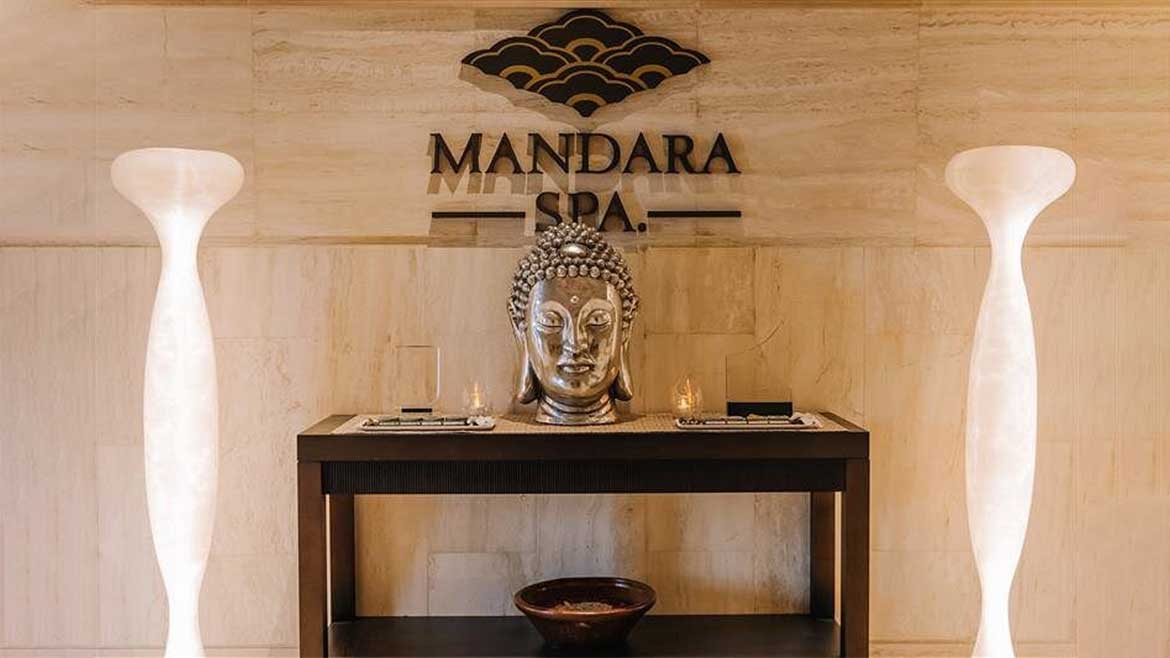 Originating from Bali, it is an international chain of spas that brings Balinese culture & tradition to the entire world. This beautiful place features a peaceful ambiance that relaxes your nerves & muscles and makes it feels like heaven. It offers two signature services for the best massage & spa experiences, arabesque is a perfect blend of Asian and Arabic practices with a warm herbal compress, and another one is a traditional Balinese massage that uses essential oils for massaging that do the ultimate magic for stress relief and jet lag recovery. 
Address: 1 Sheikh Zayed Road – Trade Centre – Trade Centre 1 – Dubai – United Arab Emirates
Timing: 10 AM – 10 PM
Phone: +971 4 501 8270
Tao Spa Dubai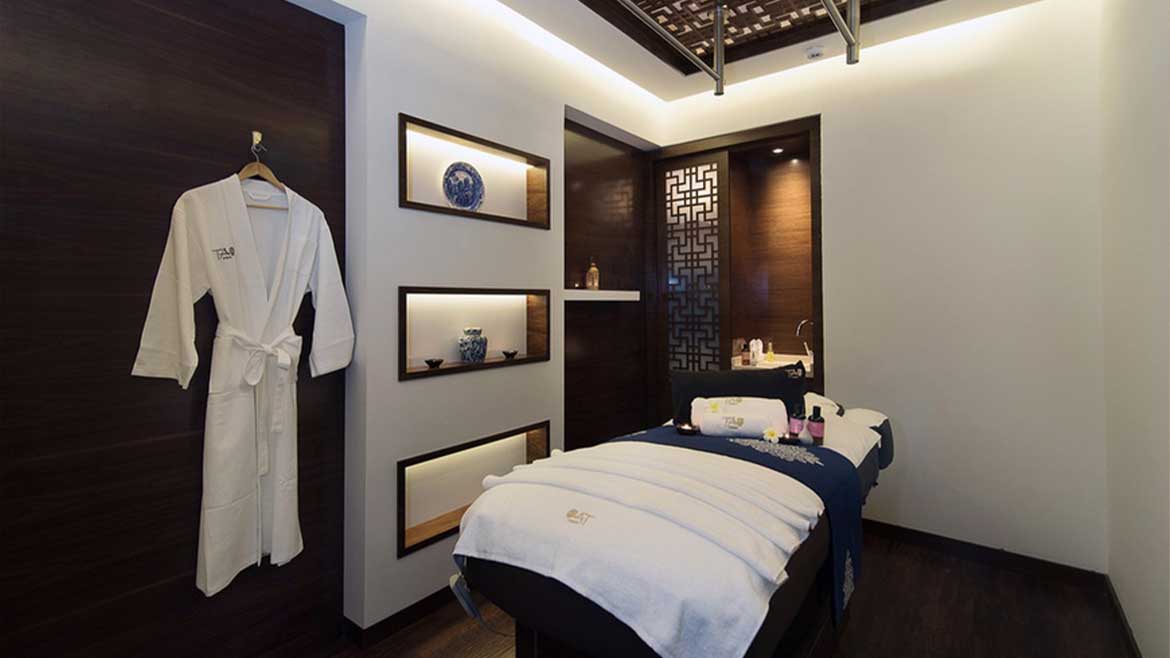 One of the best pickups in the list of best massage and spa centers of Dubai, Tao Spa, is placed inside the mall, which makes it the perfect location as people get tired after navigating through the different stores they look for relaxation. With 12 different massages, Tao Spa offers world-class comfort and stress-free sessions. A few of them are  Hilot massage, Thai massage, Balinese massage, and deep tissue massage. One of the unique things to explore here is this center's signature Tao Ashi-Bar massage.
Address: The Mall Ground Floor Jumeirah Road Opp Jumeirah Beach Hotel – Dubai – United Arab Emirates
Timing: Sat – Wednesday, 10 am – 10 pm & Thurs – Friday, 10 am – 12 am
Phone: +971 4 227 2304
Naturelife Spa Premium Dubai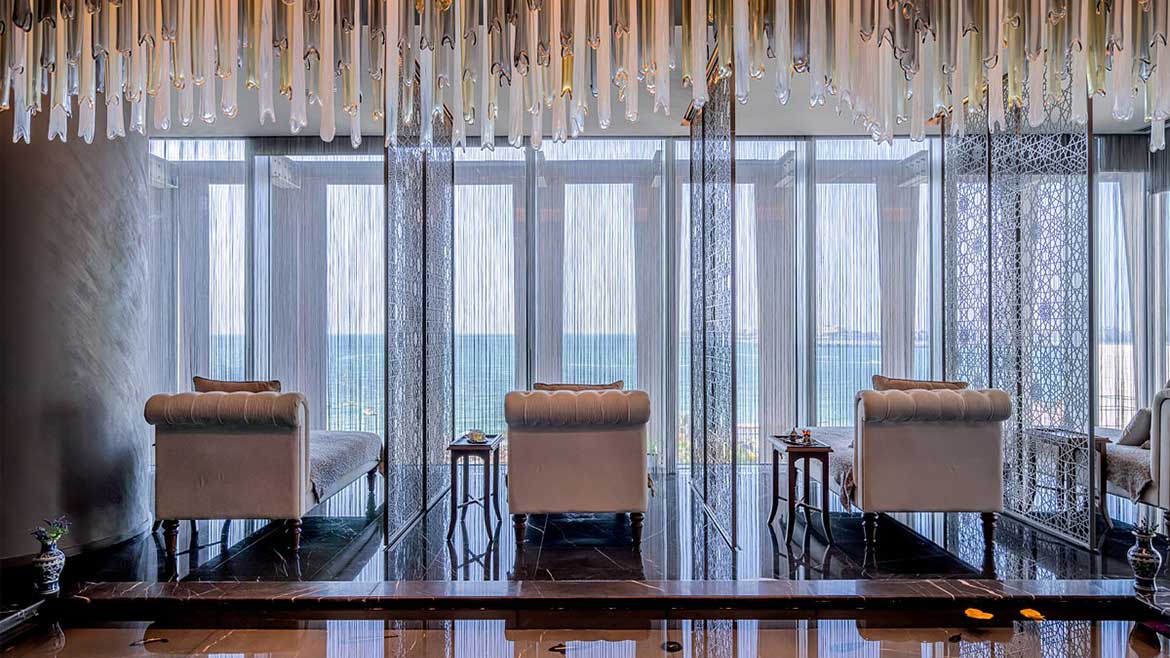 One-stop solution to relax, rejuvenate and uplift the soul, body & mind. It is located in the heart of Dubai, it is an award-winning Naturelife Spa. Here, you will get the best services from the moment you check in till the checkout process. Outstanding offerings include Naturelife Spa Hammam, Naturelife massage Ritual Selection, Asian Rituals, Nature Exclusive Massages, VIP rituals, and Facial Care.
Address: Rixos Premium Dubai Hotel, The Walk, Jumeirah Beach Residence – United Arab Emirates
Timing: 10 AM – 10 PM 
Hotline: +971 4 520 00 33
Mobile: +971 50 562 6686
Sofitel SPA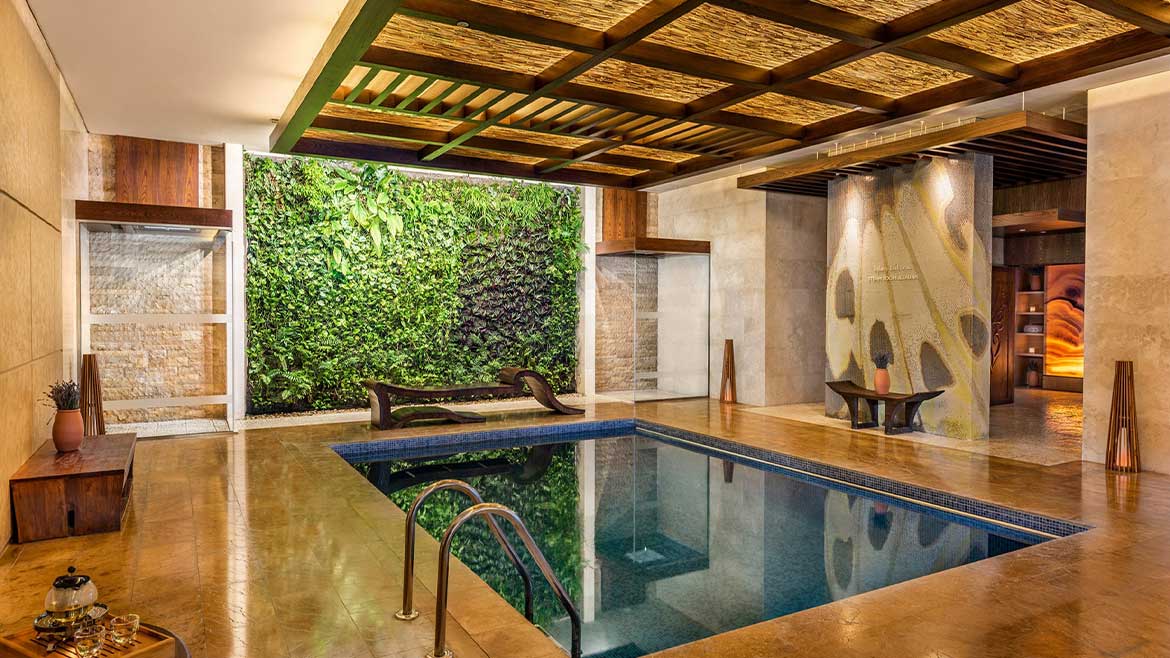 Introducing the best experience of French Polynesian vibes, beautiful greenery climbs in the wall, flowing streams produce soothing sounds and amazing breeze with a luxurious experience. Their exclusive menu comprises spa treatments such as revitalizing body wraps, scrubs, massages, and relaxing rituals portraying Turkish hammam & Russian banya. Sofitel SPA Under The Rain series for scrubs and relaxing massages, triggering all six chakra points.
Address: The Palm Jumeirah East – Crescent Road – Dubai – United Arab Emirates
Timing: 10 AM – 9 PM
Phone: +971 4 455 6677
Dreamworks Spa
One of the rare spas in Dubai is placed in over 20 locations all over the city. This spa is the best choice for a reasonable price with high-quality treatments and great massages. Their signature treatments deliver high standards by world-class professionals. You may try their warm stone massage and Balinese full body to gear up after a hectic day. 
Address: Cascades Tower – Al Marsa St – Dubai Marina – Dubai – United Arab Emirates
Timings: Spa opening hours vary in all locations, please refer to the specific location timings available on the website
Phone: +971 4 368 9408
Cleopatra's Spa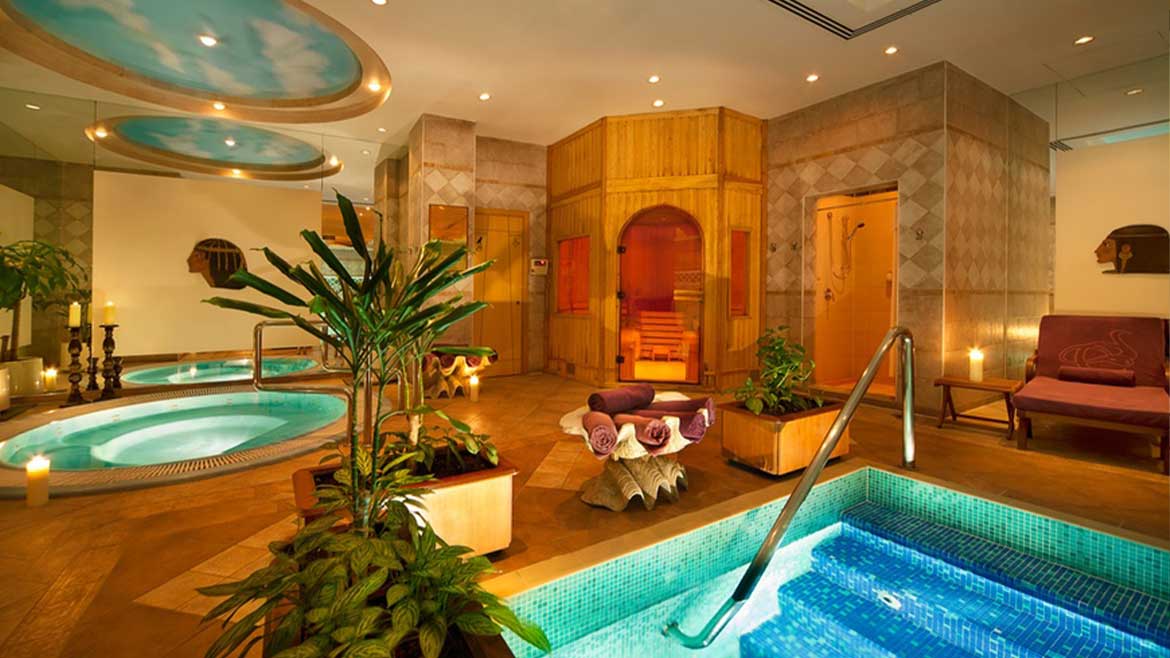 Visit the spa to get the lavish style decoration presenting an ancient Egypt theme spa exclusively in Dubai. The places portray unique and marvelous interiors so visitors must try their pools to rest with piles of pillows to get the ultimate chill vibe. The specialty of this spa is its luxurious gold baths, sauna, and Egyptian-style jacuzzi. Dive with a milk bath to rejuvenate and Medi-Diamond facial using real diamonds. 
Address: Ground Floor, Pyramids at WAFI, Oud Metha District – Dubai – United Arab Emirates
Timing: 10 AM – 10 PM
Phone: +971 4 324 7700
The Oberoi Spa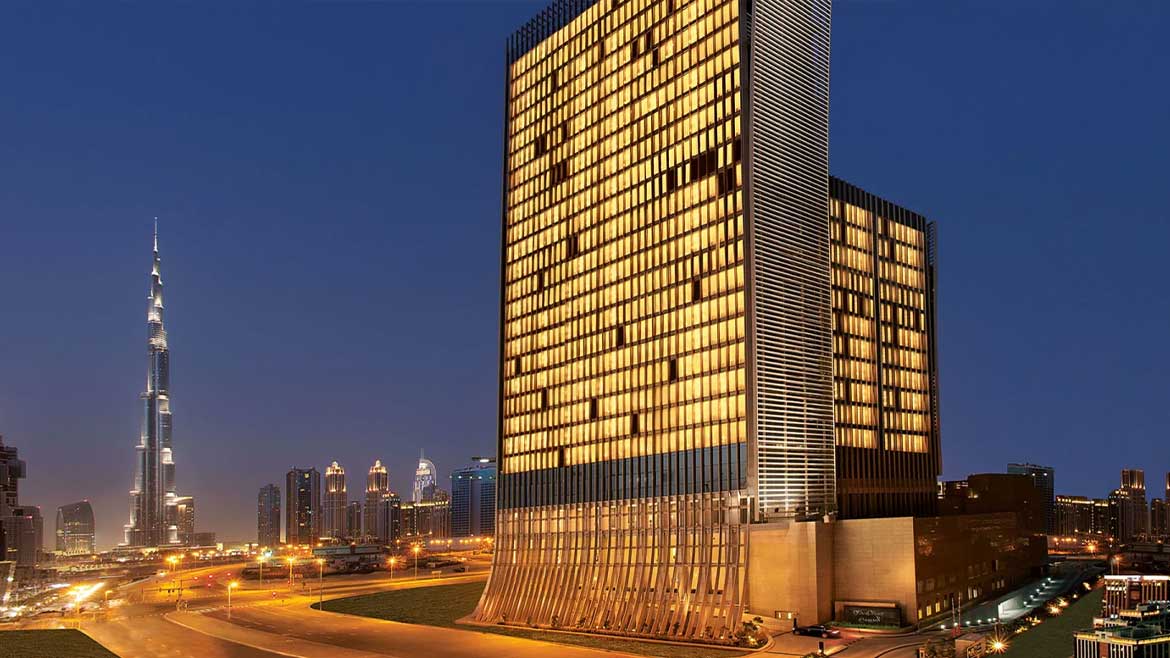 Most luxurious spa of Dubai under the best world-class brand, Oberoi. Make you feel like heaven with a private treatment room with natural light, air showers & natural hammams with open-air corridors. However, the operation is available only for residential guests for select treatments & therapies. Oberoi Spa Packages include Detox Package for 2 hours 30 minutes, Me and You Couples Package for 2 hours, and Family Spa Package for 2 hours 30 minutes. For body massages try Deep Touch for 60 or 90 minutes, Herbal Poultice for 90 minutes, Volcanic Hot Stones for 90 minutes, and Aromatherapy for 60 or 90 minutes
Address: Anantara Downtown Hotel – Business Bay – Dubai – United Arab Emirates
Timings: 10.00 AM to 8.00 PM every day 
Phone: +971 4 444 1444
Heavenly Spa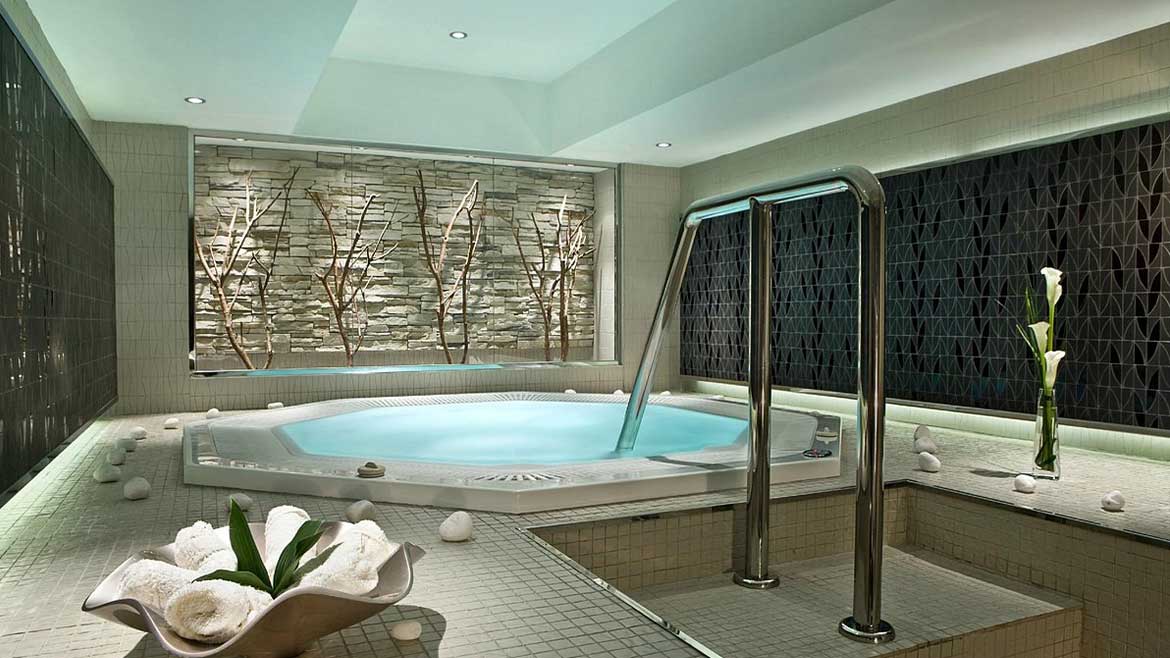 Heavenly Spa presents 10 world-class warm, therapeutic, and aromatic rooms for a wide range of treatments. For the best massage & spa experiences use an award-winning ELEMIS, a British skin-care brand for jacuzzi, sauna, and steam room. The catalog displays treatments including Heavenly Spa Signature Massage, The Butterfly Effect, Elemis Garden Of England Rose Restore, Thai Massage, and Rollerssage.
Address: King Salman Bin Abdulaziz Al Saud St – Dubai Marina – Dubai – United Arab Emirates
Timings: Daily 11 AM – 8 PM
Phone: +971 4 511 7901
Summing Up!
Visit the luxurious spa Dubai for a wonderful relaxation & chilling session with the best treatment that rejuvenates skin & body with massage and spa services. Get the best guidance and tour tips with detailed information on Dubai Local and know more about other exciting places to explore in Dubai.