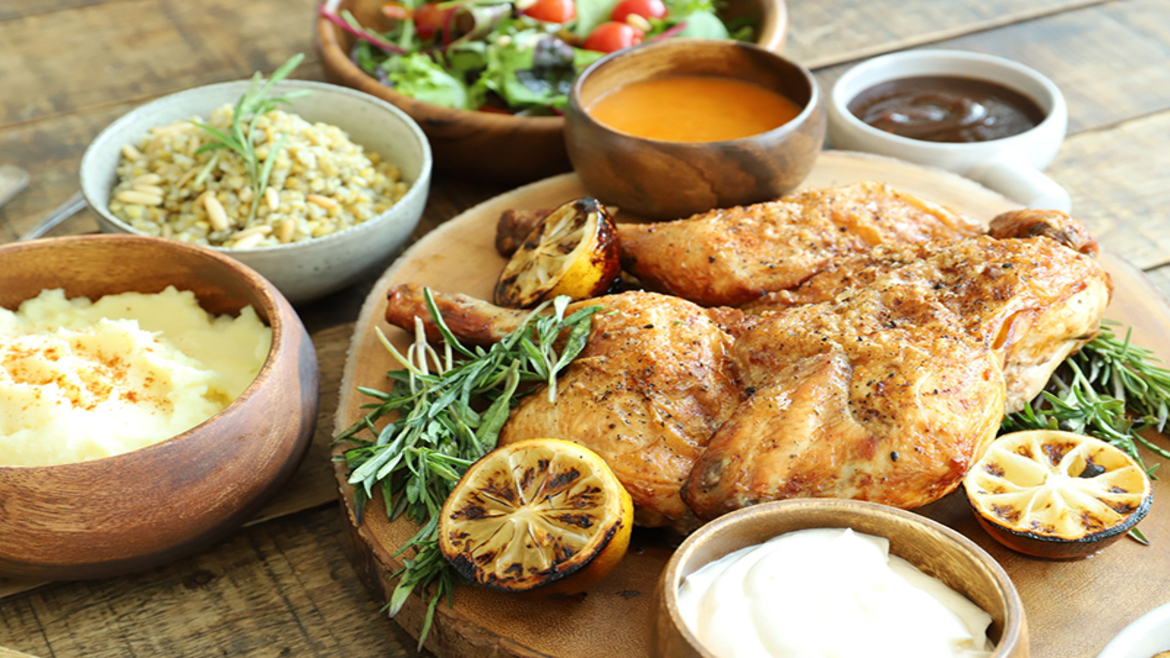 Top 10 Places to Have Delicious Roast Dinners in Dubai
Are you craving to have a delicious roast dinner in Dubai? No worries! In Dubai, you can find the best places to have dinner with your partner, friends, family, or colleagues. 
Roast dinner refers to a traditional English-style meal consisting of roasted meat, typically beef, served with roasted vegetables such as potatoes, carrots, parsnips, and gravy. Sometimes it is served with stuffing or Yorkshire pudding. A roast dinner is often served on Sunday and is considered a go-to food in many cultures. Here, Dubai Local is presenting you with a list of the best roast dinners in Dubai.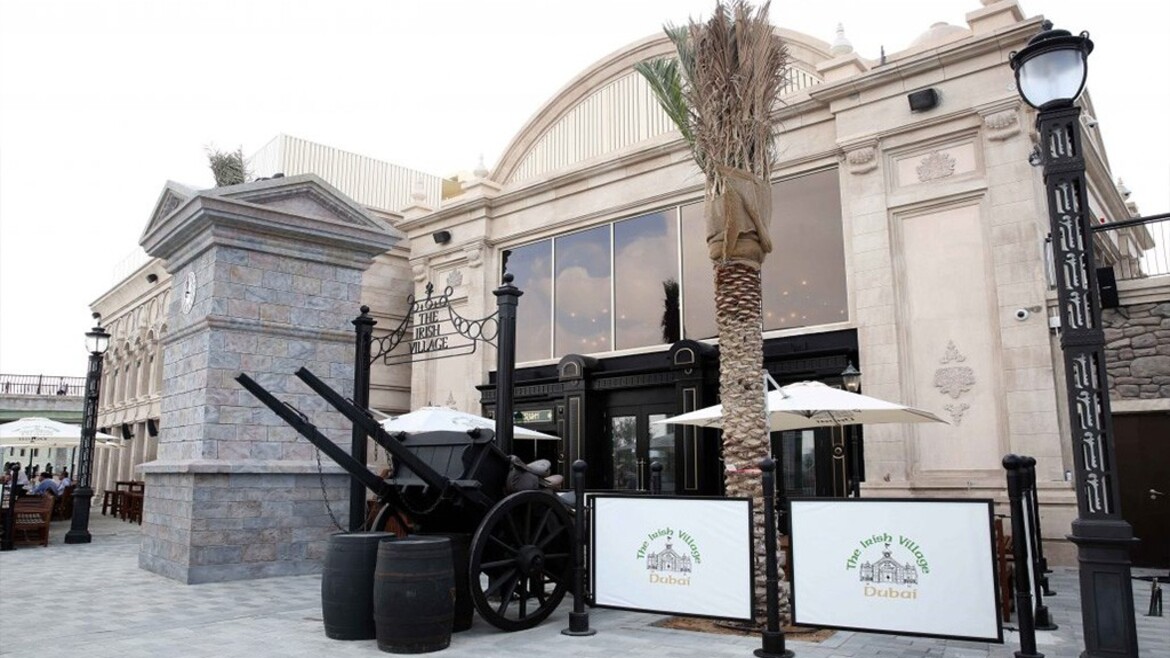 You can visit this place and feel like you are in your home. It is a small piece of Ireland in Dubai where you can listen to traditional Irish music and have entertainment. You can sit inside the traditional wooden pub or on the terrace overlooking the gardens and the lake. 
Address: AI Garhoud, 31 A Street, Dubai, U.A.E, Next to Dubai Tennis Stadium & Redline GGICO Metro Station
Contact Details: +971 4 2824750, +971 4 2824752
Days & Timings: Sunday to Thursday: 11 a.m. to 1 a.m. – Friday & Saturday: 11 a.m. to 2 a.m.
Live Music: Every day, 9 p.m. to midnight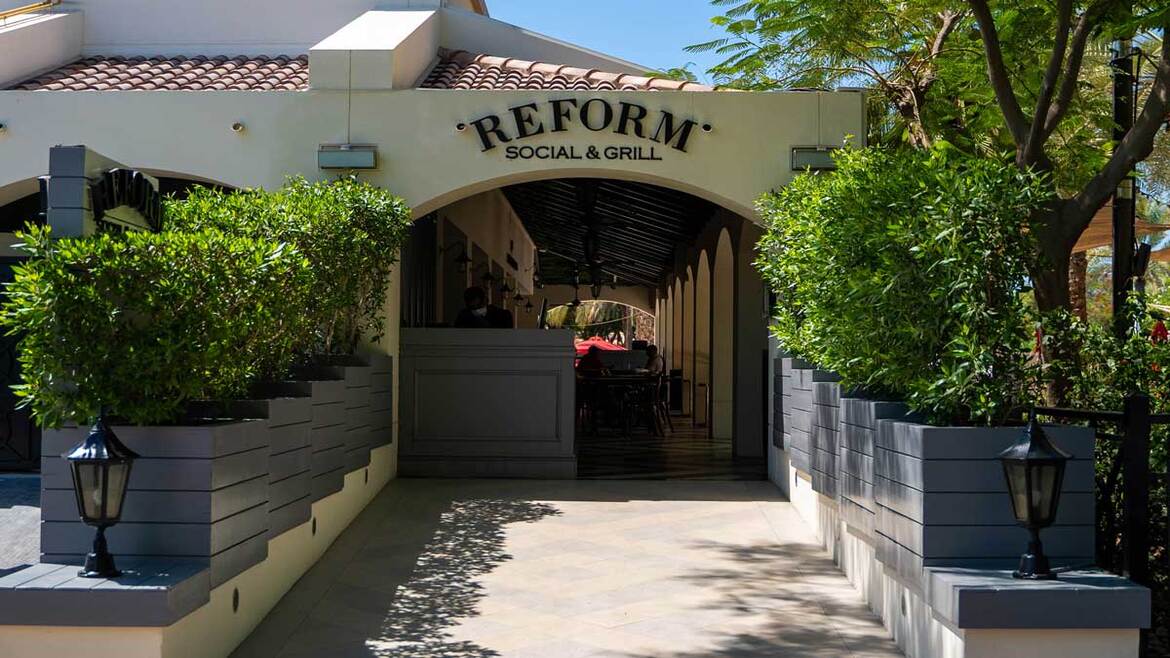 Reform Social & Grill Dubai is the city's first authentic gastropub. It features a restaurant, bar, idyllic garden, and lakeside setting; based on one of London's vibrant venues. Enjoy the best dinners with your partner, friends, or family. 
Address: The Lakes, Dubai
Open Hours: Restaurant- 12:00 p.m. to 11:00 p.m.
Contact Details: +971 4 454 2638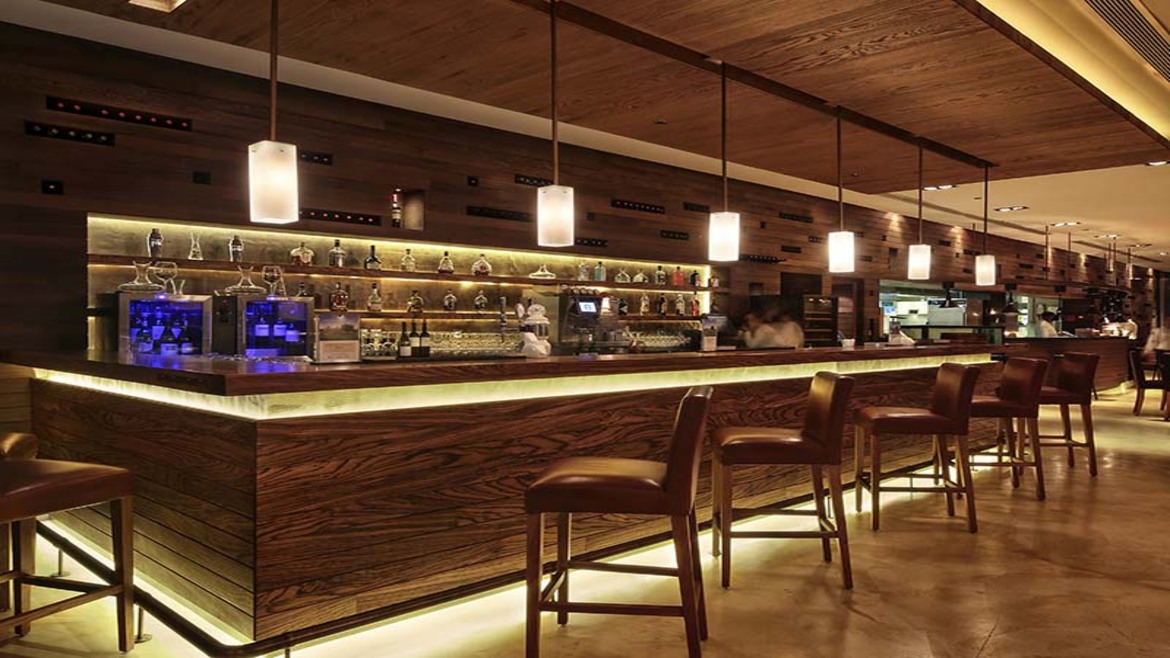 261 Restaurant
It is the perfect place to unwind after a long day or a round of golf. It has plenty of indoor settings and shaded outdoor space to watch the world go by. They offer a wide variety of beers and an exclusive selection of Ernie Els Wines. They provide popular British dishes, roast dinners, a wide selection of sandwiches, and much more. Children are warmly welcome here. 
Hours: 6 a.m. to midnight
Last Food Order: 10 p.m. on Weekdays, 10:45 on Weekends
Last Beverage Order: 11:15 p.m.
Contact Details: +97144251000
Big Easy Bar & Grill
The Big Easy is an amazing bar and grill; inspired by the lifestyle & spirit of Ernie Els. It provides fantastic beverages, lip-smacking food, ambiance, and a relaxed environment. It serves classic steakhouse food and top wines from the Ernie Els portfolio. You can find South Africa's fresh-off-the-grill comfort food. 
You can socialize with friends and family or host a corporate dinner here.
Timings: 5 a.m. to midnight
Last Orders: 11:15 p.m.
Monday: Closed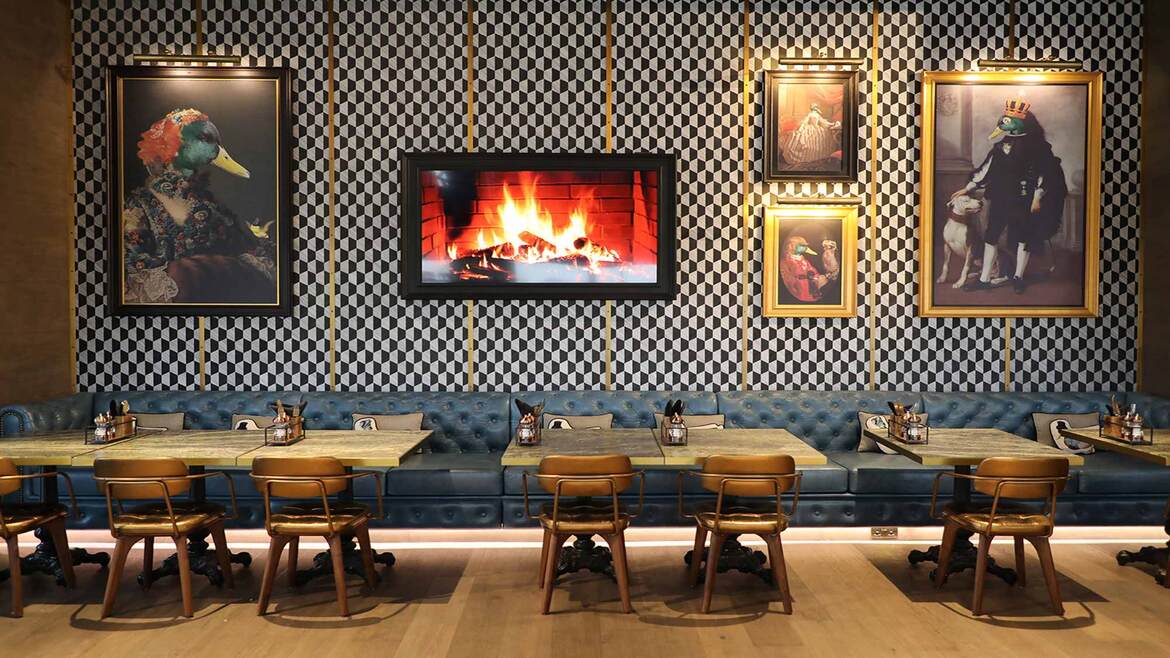 The Duck Hook is one of the best pubs to have delicious cuisine. You can go there with your loved ones to have a great time and memories. It is dog friendly and has a scenic view. Visit here and get perfect pictures clicked.
Address: Dubai Hills Golf Club, Dubai
Timings: 11:30 a.m. till 12-midnight
Contact Details: +971 800 323232
The Scene by Simon Rimmer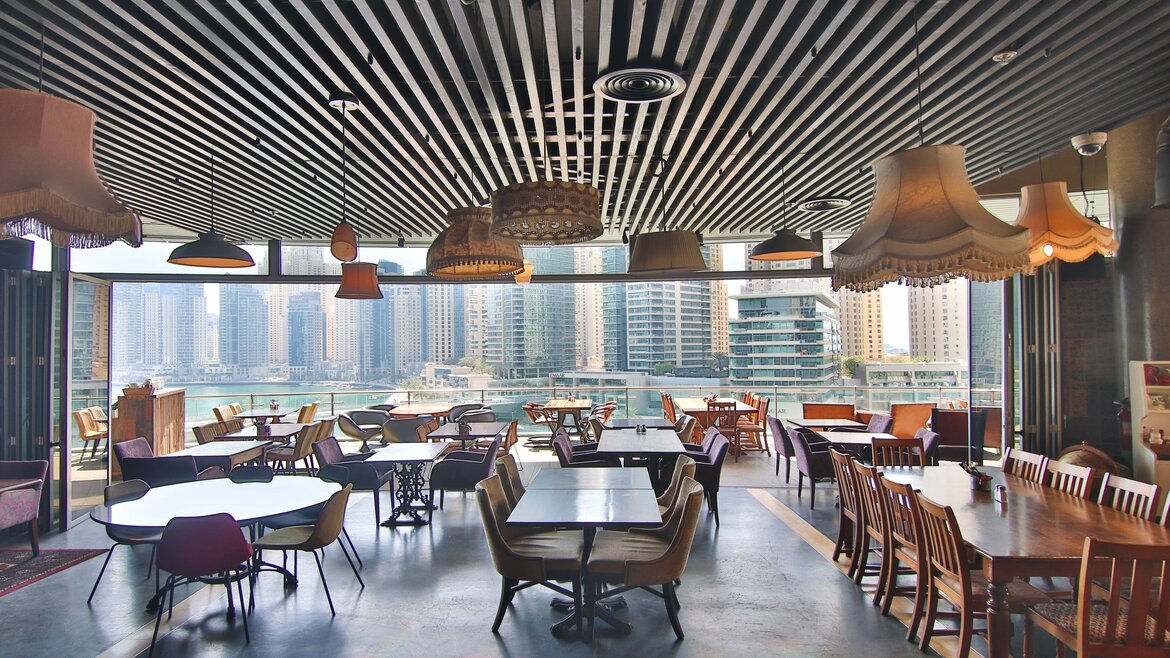 Have an ultimate British Gastropub Experience in this club. It is headed up by British TV personality Simon Rimmer. Explore its menu and check out an amazing collection of foodie favorites. In this Middle East's favorite British Restaurant, enjoy classic British food and feel nostalgic. Enjoy fascinating views of Dubai Marina, and enjoy award-winning Sunday roasts. 
Address: 4th Floor, Pier 7, Dubai Marina Mall, Dubai
Contact Details: 04 422 2328
Timings: Monday- Wednesday: 12 p.m.-12 a.m. Thursday- Friday: 12 p.m.- 1 a.m.  Saturday: 10 a.m.- 1 a.m. Sunday 10 a.m.- 12 a.m.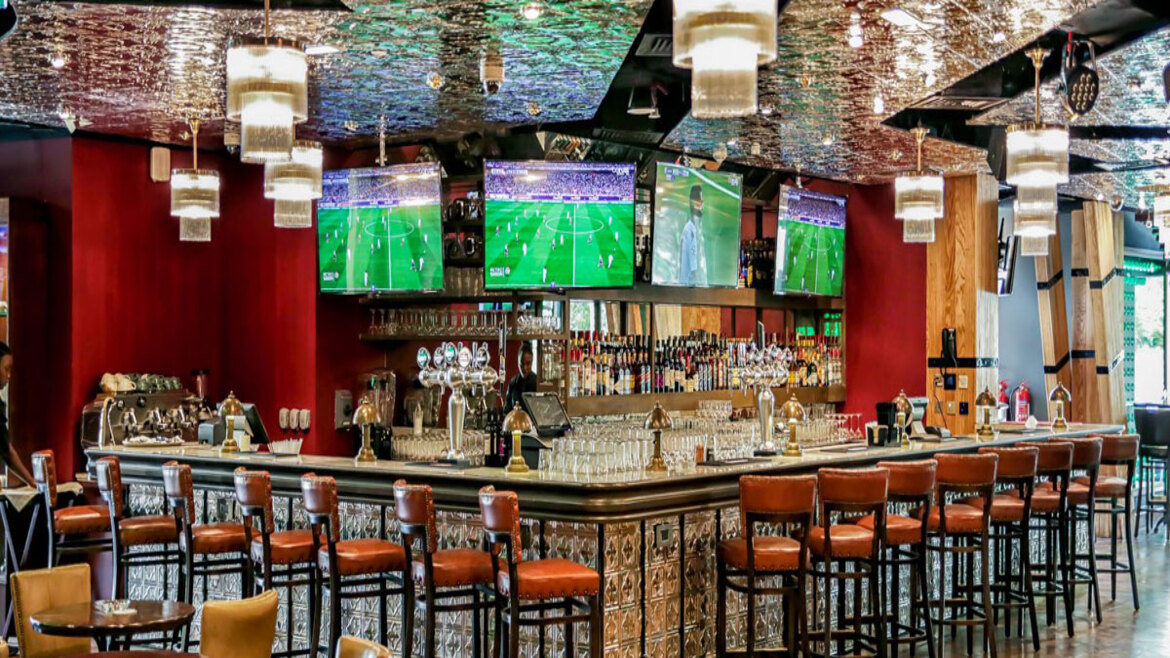 Go on a culinary world tour and adventure with delicious international dishes inspired by Ireland, America, Asia, and beyond. Have an authentic taste and spend quality time with loved ones. At this beautiful place, have a delicious roast dinner and feel splendid. 
Address: Cluster J, Jumeirah Lakes Towers, Dubai
Contact Details: +971 4 356 0470
Timings: Monday- Friday: 12 p.m.- 3 a.m. Saturday- Sunday: 10 a.m.- 3 a.m.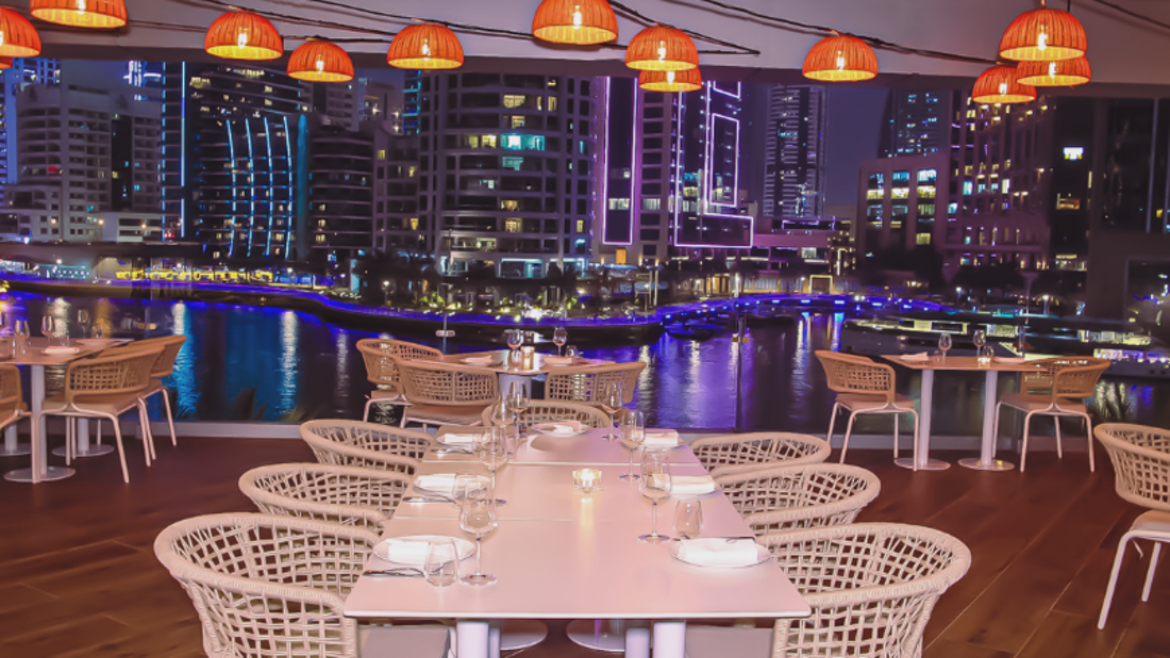 Feel vibes and chill with your loved ones at this amazing social space. Enjoy the atmosphere and stunning views of the waterfront and experience class & comfort. Taste delicious British Mediterranean Cuisine with great background music. Marina Social is the best place to enjoy the ambiance and great food. 
Address: InterContinental Dubai Marina, Dubai, UAE
Contact Details: +971 4 4466777
Timings: Monday- Friday: 6 p.m.- 10:45 p.m. Saturday 1 p.m.- 4 p.m., 7 p.m.-10 p.m. Sunday 1 p.m.- 10:45 p.m.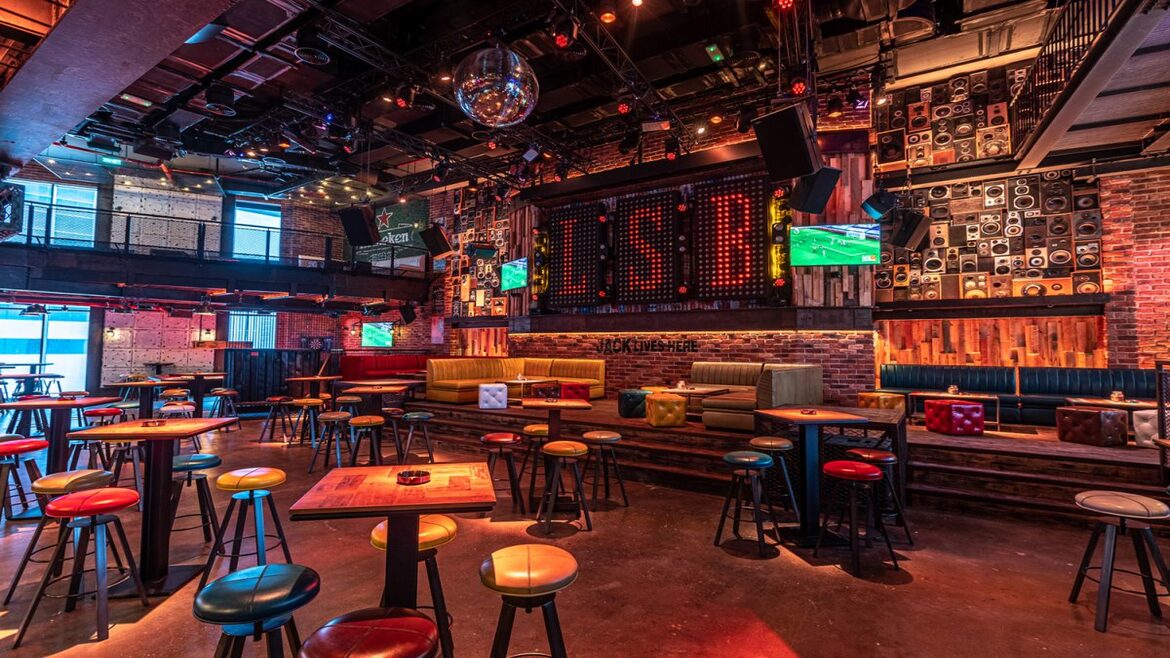 It is the most awarded and loved bar among people. With live music, mouth-watering food, ambiance, great hospitality services, and delicious beverages, have an awesome time with your partner, mates, colleagues, and family. Create memories and click pictures with amazing backgrounds. 
Address: 8th Floor, Grand Millennium Hotel Dubai, Dubai, United Arab Emirates
Timings: Monday- Saturday: 4 p.m.- 3 a.m., Sunday: 2 p.m. – 3 a.m.
Contact Details: 04 423 8307
With this blog, you get a list of the best places to have the best dinners in Dubai. Please stay connected with us at Dubai Local for such exciting blogs. 
​