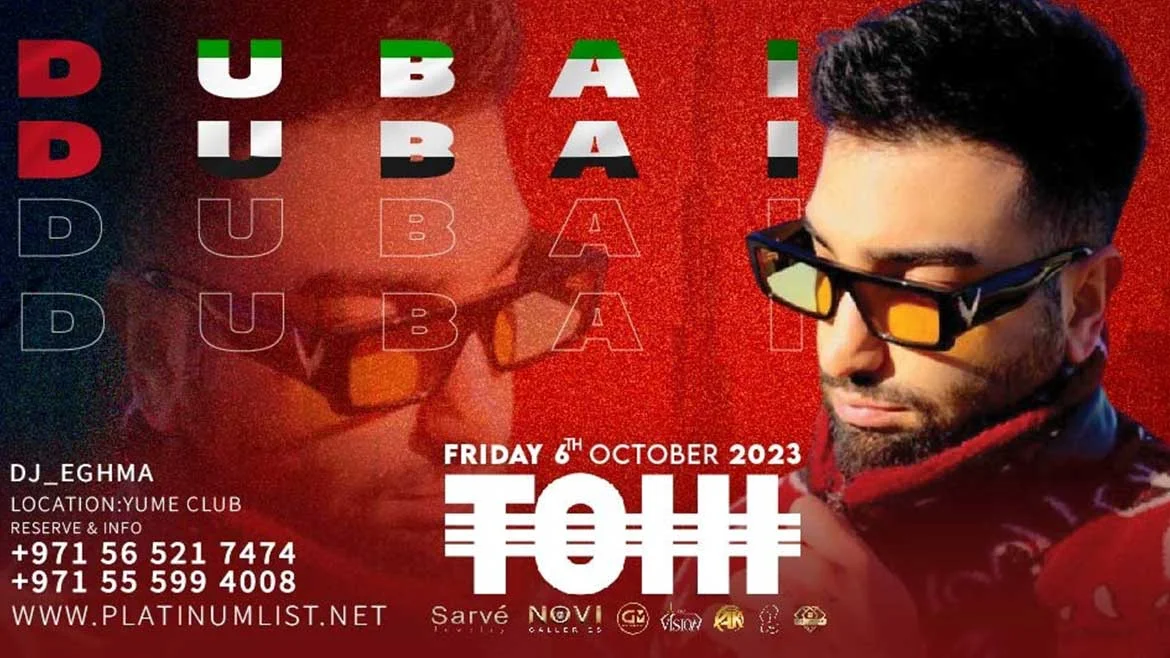 Tohi Live Concert in Dubai
Date & Time – 22:00 Fri 06 Oct 2023
Location – Yume Night Club Dubai – opp. Bay Square – Dubai – United Arab Emirates
Description –An internationally renowned producer and performer with Persian ancestry, TOHI is a native of Los Angeles. He has established himself in the world of music by working with well-known musicians like Rotimi, Juicy J, Badshah, Cheb Khaled, Mohammad Ramadan, Massari, and others. TOHI is a pioneer in merging Persian roots with urban music on a global scale because of the multicultural influences that have enriched his work as a result of developing his music across many geographic areas.
My passion is what motivates me as a pioneering member of the Persian urban music scene. Despite difficulties in my country, I have made the decision to improve my music. I'm ready to show the world my traditional origins and how they can mash up with international urban music thanks to my nearly two decades of experience. I strive for the highest accomplishments because of my commitment to music, my country, and the TOHI community.
On October 6th, join us in Dubai for a unique concert starring this creative performer. The event will take place in YUME CLUB, Business Bay's largest club with a 1500-person capacity, which is tucked inside the five-star Ramee Dream Hotel.