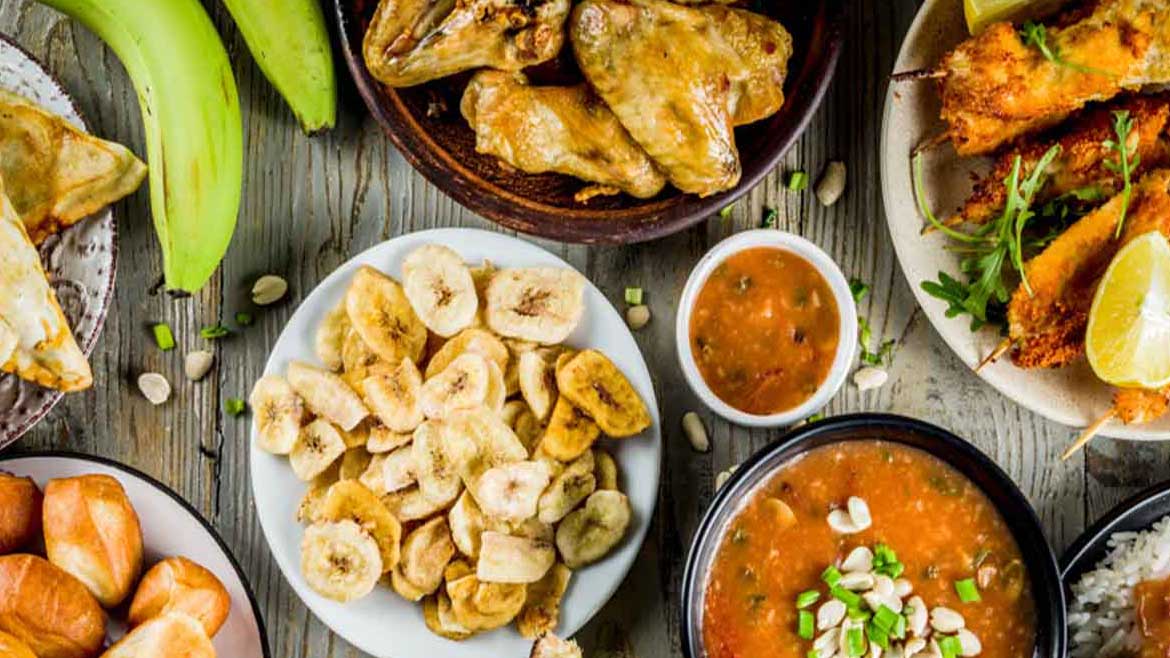 The Best African Restaurants to Check Out in Dubai
There are several African restaurants to add on to your Dubai bucket list if you're planning a vacation there and want to try some African cuisines. African food is excellent and diverse. There are many excellent African restaurants in Dubai; the ones listed below are just a few of the coolest spots.
The Top African Restaurants in Dubai
African cuisine will without a doubt inspire you to embark on an African journey, but before you start saving up for the unforgettable journey, why not experience a little bit of Africa even while on vacation in the UAE – United Arab Emirates? Taste some of Africa's most delectable cuisine, including South African, Nigerian, Egyptian, and Moroccan dishes. After all , it is a vacation!
Enish Restaurant and Lounge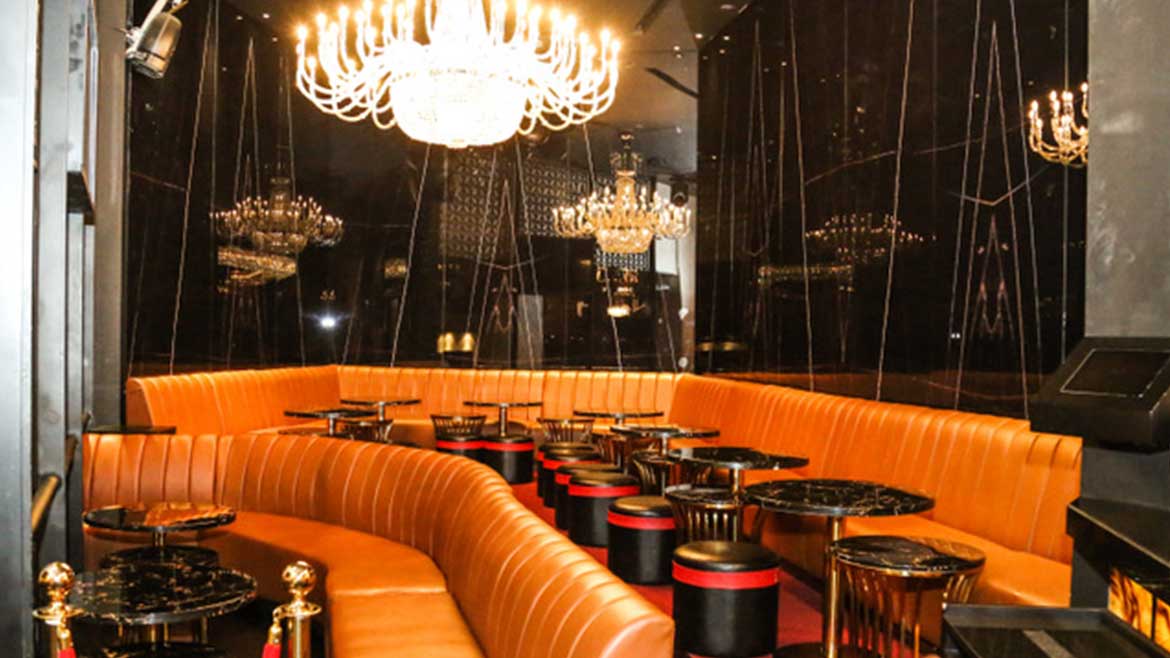 Enish is undoubtedly one of the best African restaurants that has done the most to promote the continent as a source of high-quality food delivered to other areas of the globe. It's important to note that Enish is among the greatest Nigerian restaurants in Dubai and one of the best restaurant chains to have been exported from Nigeria. Enish, a chain of restaurants founded by a Nigerian, has since grown to include locations around the globe.
One of the preferred places for African expats in the UAE is Enish Restaurant and Lounge Dubai. Enish delivers a wide variety of foods from many Nigerian cultures, which is why Nigerians are the ones who are most enthusiastic about what this restaurant has to offer.
Address: H Hotel & H hotel – 1 Dubai 2nd December street – 40 Sheikh Zayed Rd – Dubai – United Arab Emirates
Phone: +971 54 998 5860
Hours: Everyday – 24 Hours
Tagine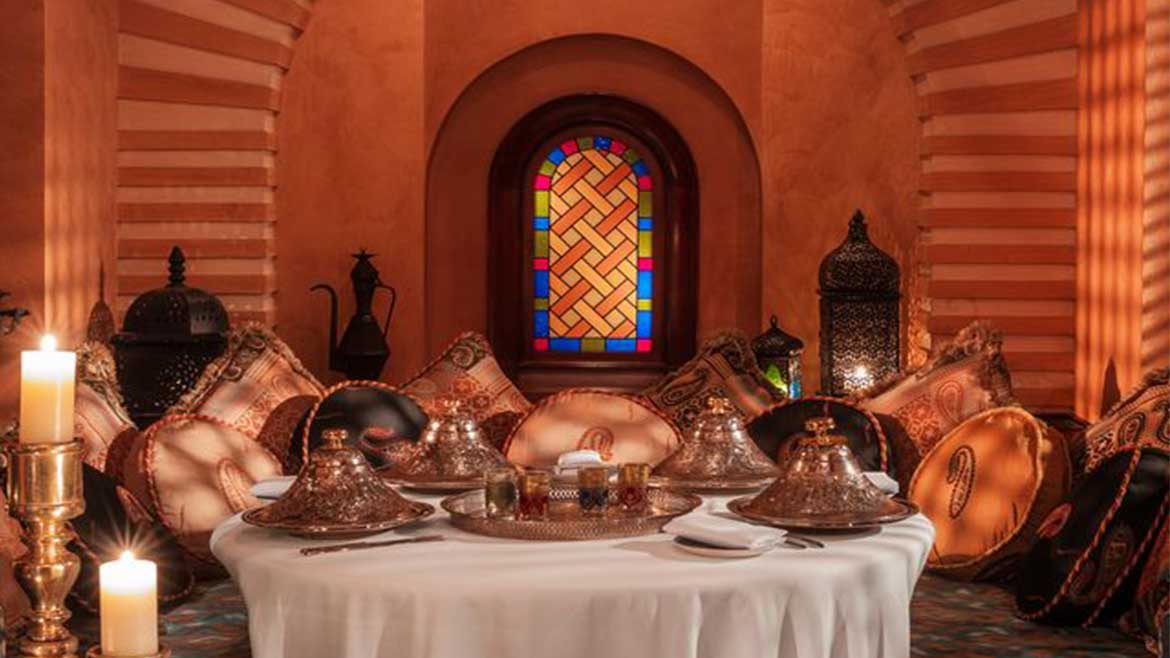 One & Only Royal Mirage in Dubai is Tagine. In true Moroccan fashion, the restaurant's collection of gloomy rooms, arches, and alcoves work together to create a setting reminiscent of a traditional Marrakesh home. The Moroccan Tadelakt tradition was used to hand polish and wax plaster the tobacco-colored walls. Recipes are sourced from Casablanca to Chefchaouen, which is known for delectable mezze and pastilla, a classic meat pie made of paper-thin filo pastry and dusted with cinnamon and sugar.
Address: One & Only Royal Mirage Palace – King Salman Bin Abdulaziz Al Saud St – Dubai – United Arab Emirates
Phone: +971 4 399 9999
Hours: Tuesday to Sunday – 7 PM to 12 AM, Monday – Closed
KIZA Restaurant & Lounge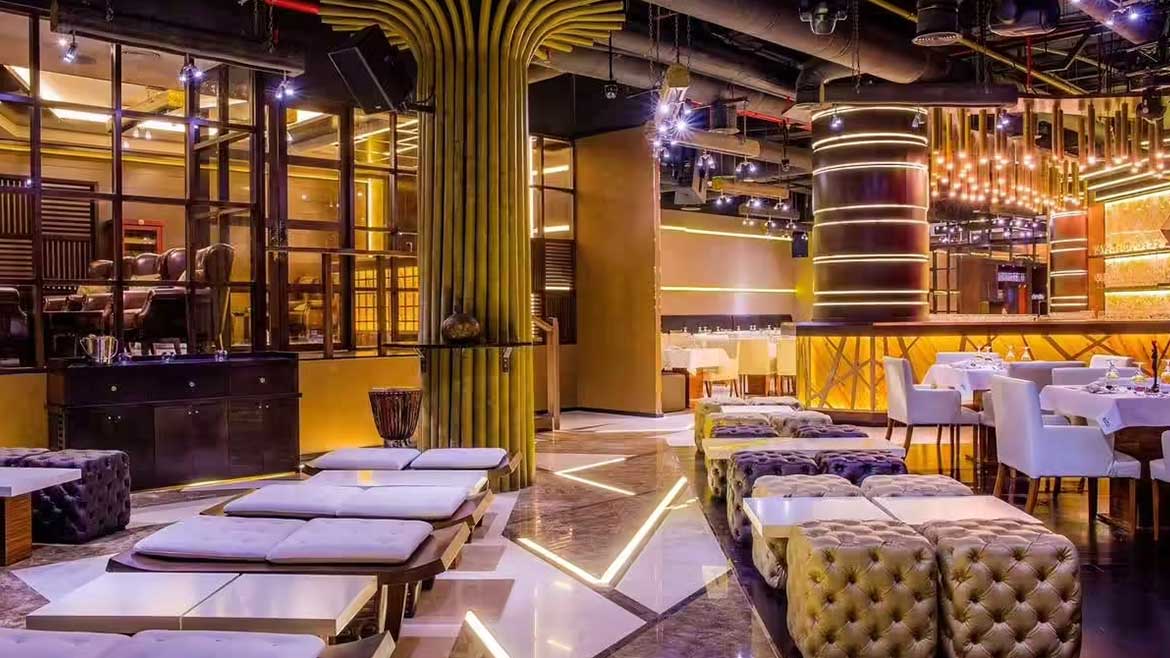 In Dubai, are you trying to find a Pan-African eatery? You want to eat at a restaurant with a presence across Dubai to demonstrate that it is truly qualified to deliver the greatest African cuisine.
If so, you should be in KIZA. Not only is the eatery among the best and most genuine Pan-African eateries in the UAE – United Arab Emirates. It is also one of the few cafes that offers the best in African hospitality, including live entertainment, art, and music. Its diverse menu makes it stand out among the well-known African restaurants in Dubai.
Address: Emirates Financial Towers – Ground floor – Sheikh Zayed Road – DIFC – Dubai – United Arab Emirates
Phone: +971 4 453 9038
Hours: 12 PM to 3 PM – Everyday
Tribes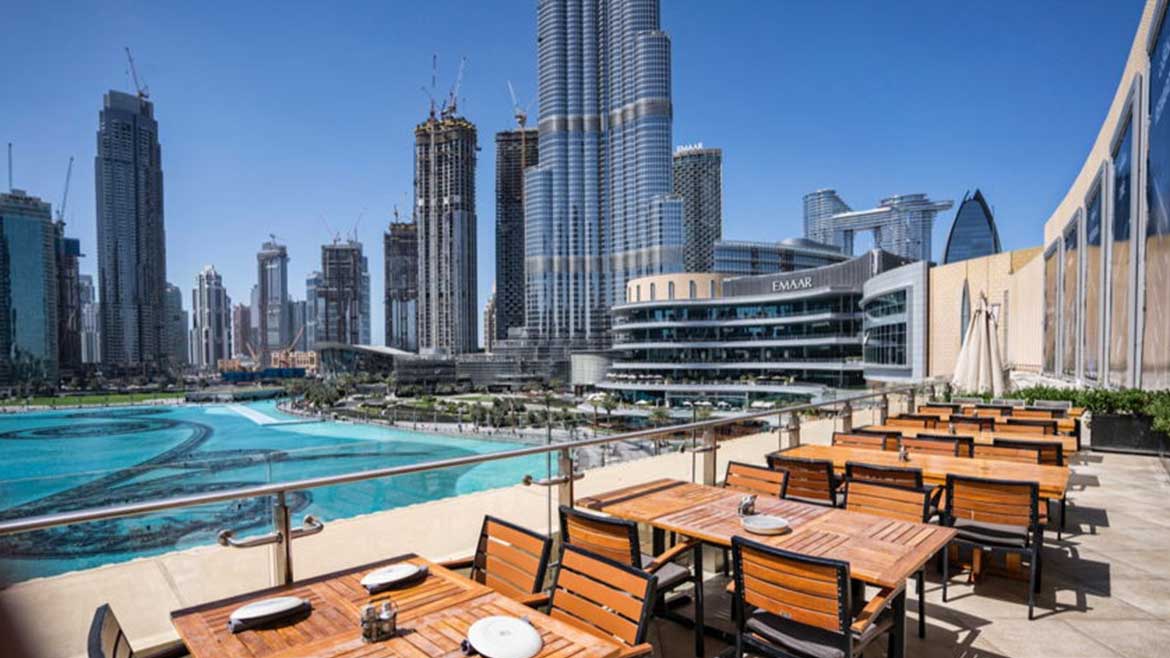 The sum of one man's love for everything African, from its cuisine to its music, art, and design, is Tribes. It  is a lively restaurant with modest eating. The finest place to view the Dubai Mall fountains is from their balcony, where you can also have a huge cheeseburger and servings of "Steak & Chips"!
Address: Level 2, Star Atrium, above apple store, The Dubai Mall – Dubai – United Arab Emirates
Phone: +971 4 226 4974
Hours: Sunday to Thursday – 12 PM to 11 PM, Friday & Saturday – 12 PM to 12 AM
Hadoota Masreya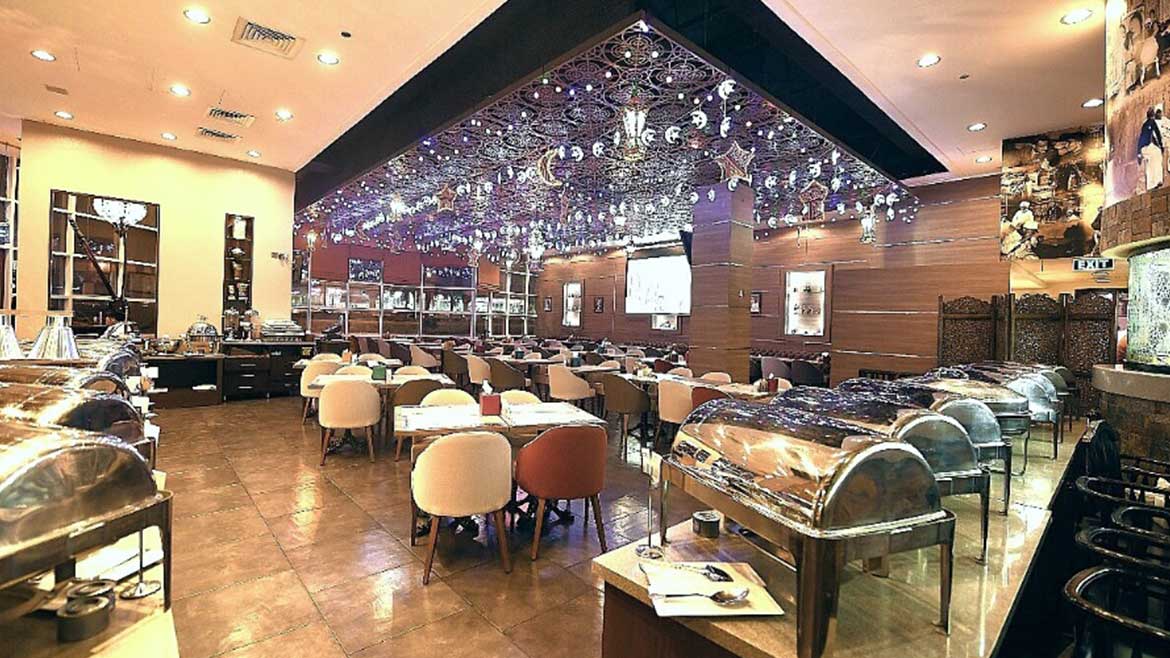 The tastiest Egyptian food is served at this one of the African restaurants in Dubai. It has tremendous flavor, an incredible variety, and a lovely ambiance, especially during Ramadan and on special occasions.
Address: Sheikh Zayed Rd – Al Safa – Al Safa 1 – Dubai – United Arab Emirates
Phone: +971 4 380 9000
Hours: Saturday to Wednesday – 10 AM to 12 AM, Thursday & Friday – 9 AM to 1 AM
Al Qaherah Restaurant & Cafe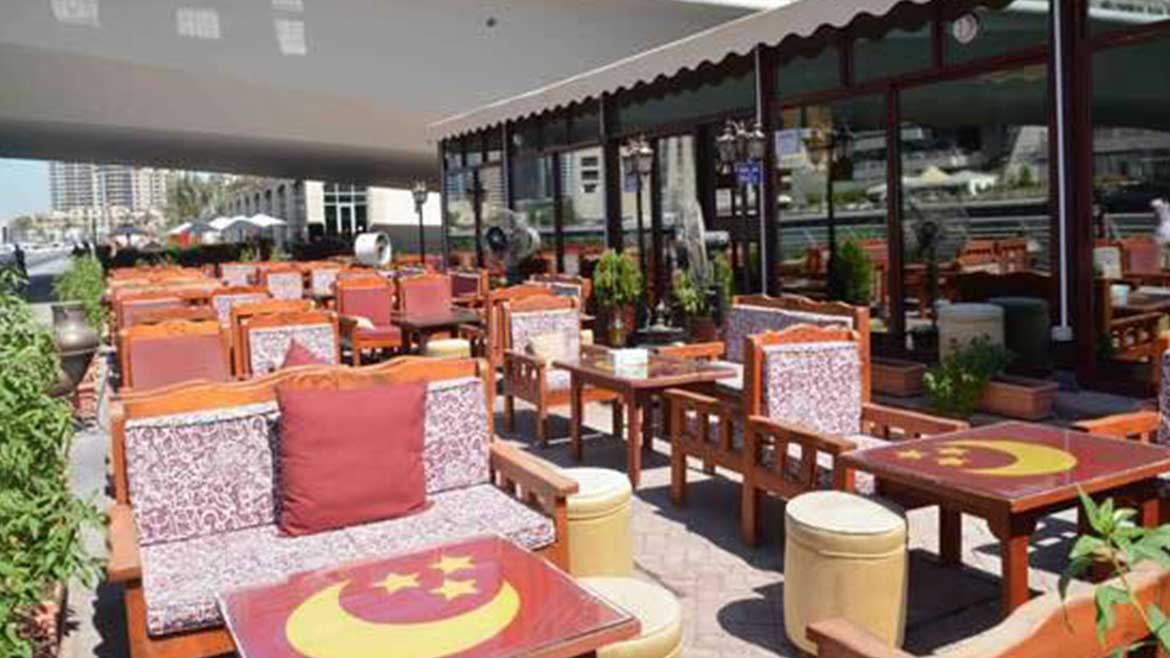 The ambiance and food of this Egyptian restaurant are two of its key appeals. You should sample their kushari & the rice dishes with bazila or bamye. Many are drawn in by amenities like the brunch, bar,  business lunch, halal, outdoor sitting, and sheesha.
Address: Dubai Marina, Trident Bayside Tower, Dubai United Arab Emirates
Phone: +971 4 447 0047
Hours: 9 AM to 4 AM
If you want to explore any of the African restaurants while on a trip in Dubai, just search for 'African food near me', when in Dubai, and you'll be sorted! Keep Visiting Dubai Local to make your search effortless.