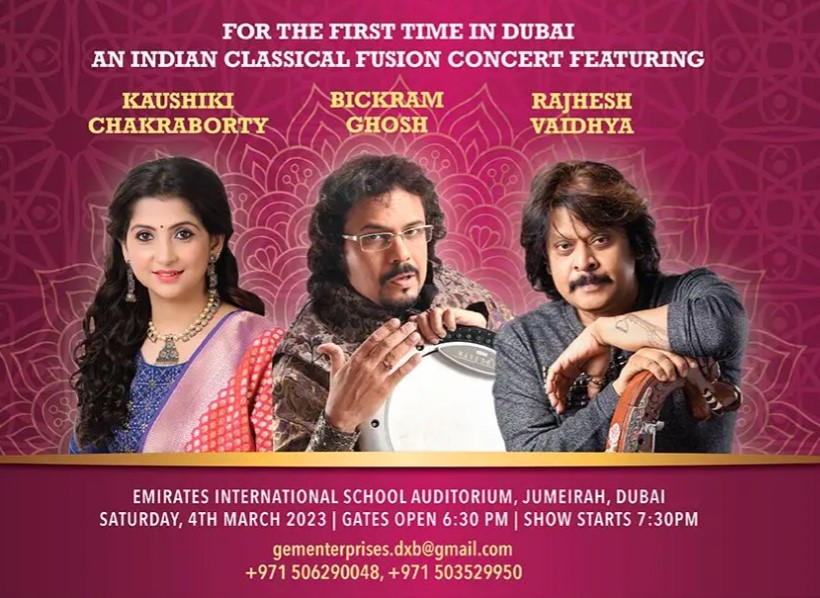 SURTAAL 3 in Dubai (4th March 2023)
SURTAAL 3 in Dubai  (4th March 2023)
Date and Time: 19:30 Sat 4 Mar 2023
Location: Dubai – Emirates International School Auditorium Um Al Sheif, Dubai, Dubai
Description:
Following the successful completion of seasons 1 and 2. We are pleased to announce the release of SURTAAL season 3 on March 4th, 2023, with an original concept and lineups of three Maestros who are among the most well-known in the world of Indian Classical music.
Famous classical singer Kaushiki, Pt. Rajesh Vaidhya, King of the electric Veena, and Pt. Bickram Ghosh, Master of Percussion.
They will perform a classical fusion performance using their original ideas for Hindustani classical music with renowned musicians.