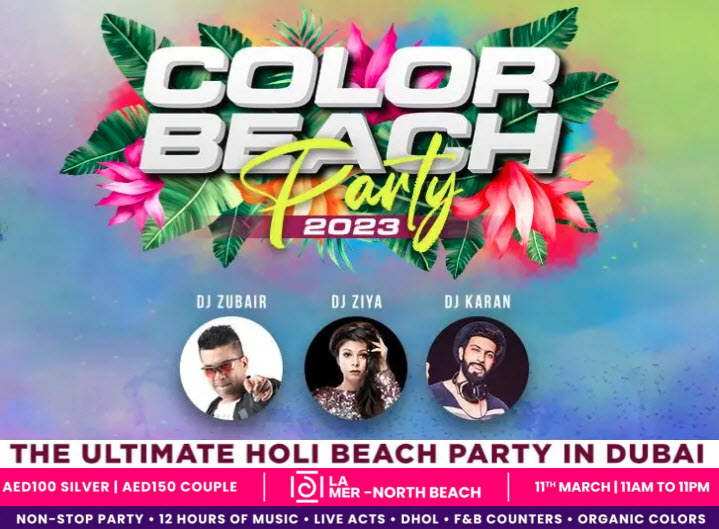 Color Beach Party in Abu Dhabi (4th March 2023)
Color Beach Party in Abu Dhabi  (4th March 2023)
Date and Time: 10:00 Sat 4 Mar 2023
Location: Dubai –Al Raha Beach Hotel, Abu Dhabi
Description:
Are you in search of a vibrantly colored Holi beach party?
Come celebrate with us at the largest beach color party in Abu Dhabi, which will be held at the lovely Al Raha Beach Hotel. Enjoy a variety of activities such as dancing, food stalls, and plenty of organic colors while submerging yourself in a world of music, art, and color.
Dance to the sounds of the best DJs, including DJ Atul, DJ Tamanna, DJ B-shek, DJ Dad, DJ Martin, DJ Dylan, and more local DJs. Bollywood's top DJ Akbar Sami and DJ Tapeshwari Sharma are also performing. This is more than simply a party; it's a chance to spend time with loved ones and friends while immersing yourself in rainbows on a white canvas.
The timings of the event are 11:00 am to 11:00 pm