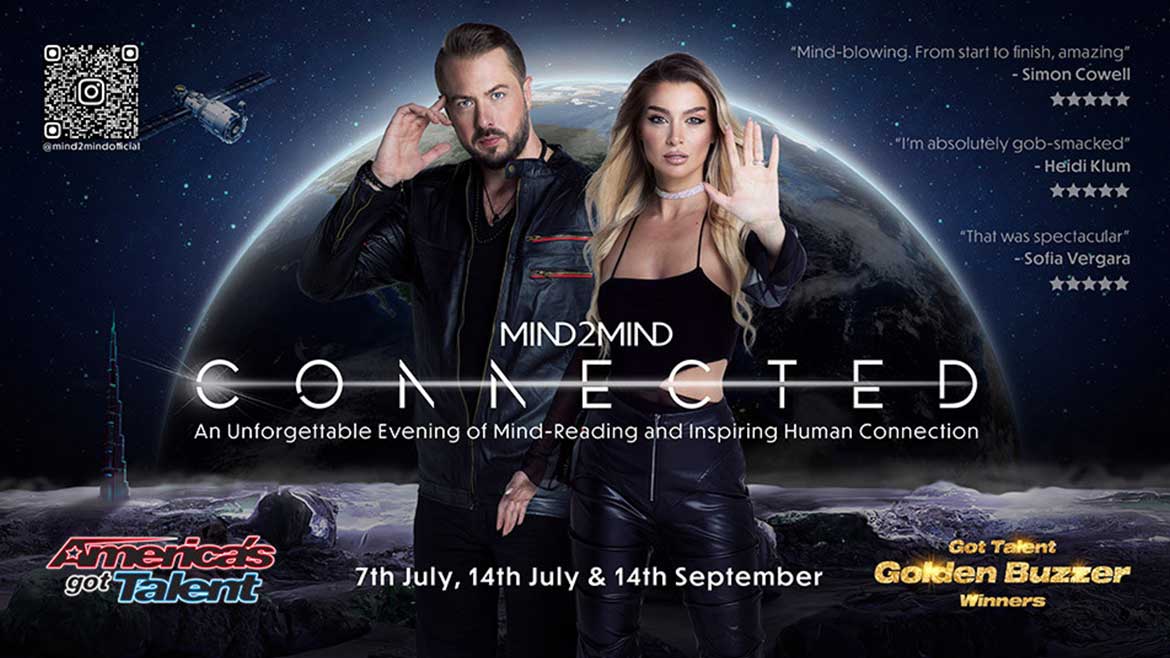 Mind2Mind: Connected at Theatre by QE2, Dubai
Date and Time – 14 Jul – 14 Sep 2023
Location – Queen Elizabeth 2
More Info – Prepare for an incredible mental experience, unlike anything you've ever seen before. Mind2Mind: Connected is an astonishing and thrilling display of mentalism and mind-reading unlike any other!
Join James Harrington and Marina Liani, a stunning team known for their mesmerizing appearances in prominent talent competitions like America's Got Talent, Britain's Got Talent, and Ukraine's Got Talent, where their astounding act won them the coveted Golden Buzzer. Even Simon Cowell declared their performance to be "mind-blowing" after seeing their astounding skills, so there is no doubt that you will be equally astounded.
Prepare to be amazed as you set off on a profound journey of connection and engagement in this fascinating 75-minute spectacle. James and Marina will keep you on the edge of your seat during the entire show because of their never-before-seen aspects and their remarkable ability to delve into your thoughts and emotions. Mind2Mind: Connected is a great option for fans of mentalism, mind-reading, and spine-tingling thrills. It is appropriate for audiences 16 and older.