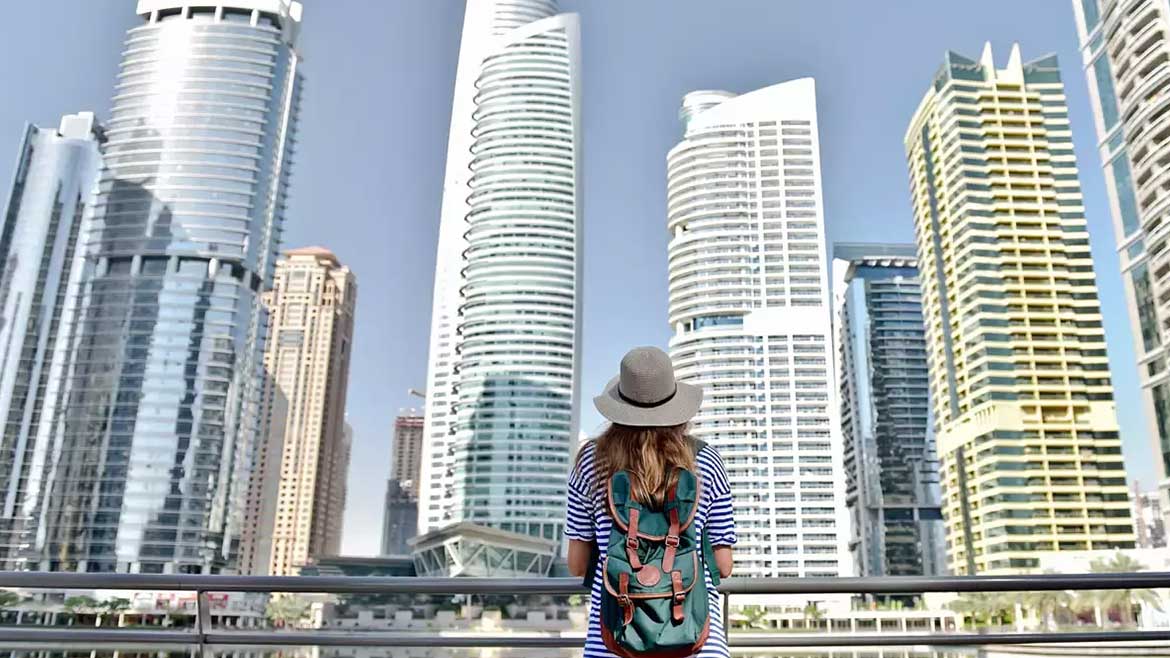 How to Spend a Day in Dubai: An Itinerary for First-Time Visitors
There are so many spectacular sights in Dubai, you might wonder where to start if you don't have much time and are visiting this country for the first time. For that reason, we have put together a day itinerary for you to explore the best of Dubai. So, whether you're here on business or just as a stopover, you can still make the most of everything this glamorous city has to offer. Take advantage of this guide and make the most of your trip, even if you are traveling Dubai for the first time. If you only have a day in Dubai, here are the top attractions and activities you should not miss.
Best Places to Visit in a Day in Dubai
Enjoy a Balloon Ride Early In the Morning
It is highly recommended that you do this as your first activity in Dubai at the beginning of the day, as you will be picked up at your hotel and transported to the launch site shortly after sunrise. A pilot will accompany you in your balloon as you glide over the billowing sand dunes, observing the sunrise over the city as the desert breaks. The feeling of flying with falcons 4,000 feet above the ground is one of the most rewarding experiences of your life.
Visit the Atlantis Aquaventure Waterpark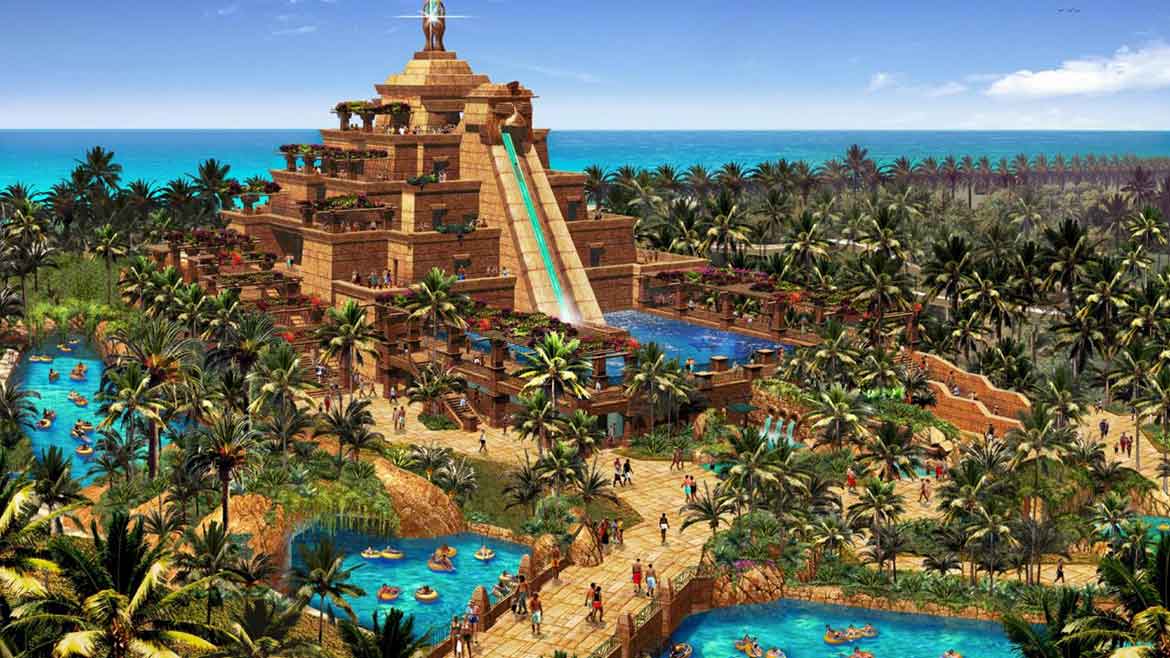 If you are looking for some clean fun or adrenaline-pumping activities, you can always spend your morning here. As a bonus, Atlantis Aquaventure Waterpark has its very own private beach so that you can cool off when you get tired of the incredible waterslides all around you. There is something for everyone, whether you are alone in town or with your family.
Explore Dubai's Souks
What's next after these fantastic rides? Simply take the Metro to Al Ras Station, 400 meters from Deira, and explore the Spice and Gold Souks. Discover the most expensive gold, heaps of herbs and spices, silk shawls, handicrafts, and so much more. Make a deal and purchase something for your home. Including this place in your one-day Dubai itinerary won't disappoint you.
Visit the Burj Al Arab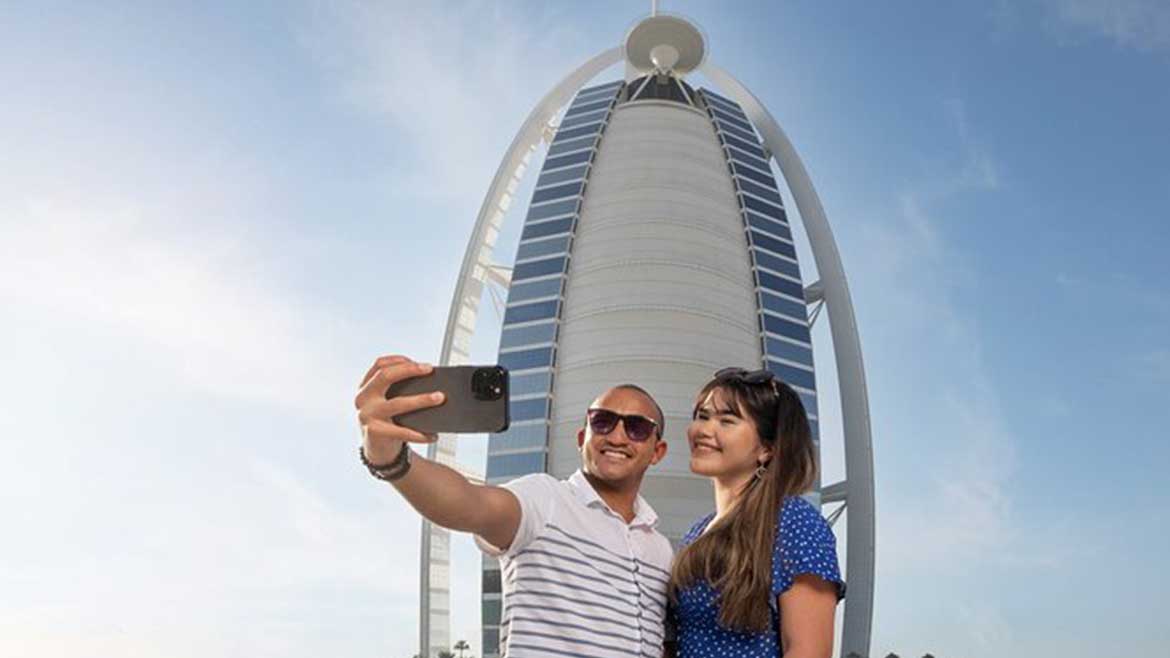 During a one-day tour of Dubai, a visit to this iconic building is an essential part of many tourists' itineraries. Despite being a hotel, one of the tallest in the world, Burj Al Arab has become a symbol of Dubai due to its outstanding architecture. As a result of its design, it has won numerous prizes over the years for its resemblance to a sail on a ship. Even though mere mortals are unlikely to be able to book a room here, it is certainly a wonderful location to take some photographs and one of Dubai's most memorable attractions.
Explore the Burj Khalifa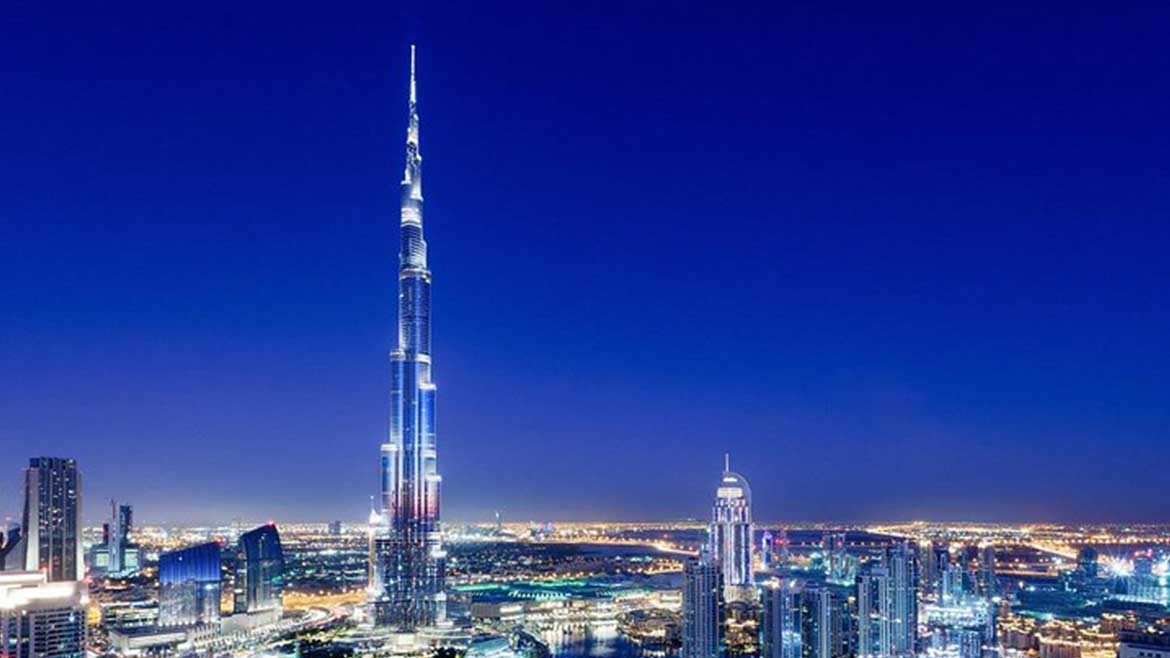 A visit to this incredible landmark is probably one of the best things to do and see in Dubai in a day. You can reach Deira by metro by stopping at Burj Khalifa Station, 13 kilometers away. You can see a fabulous view of the city by purchasing an AED 300 admission ticket and taking the observation deck on the 148th floor.
Check Out the Dubai Fountains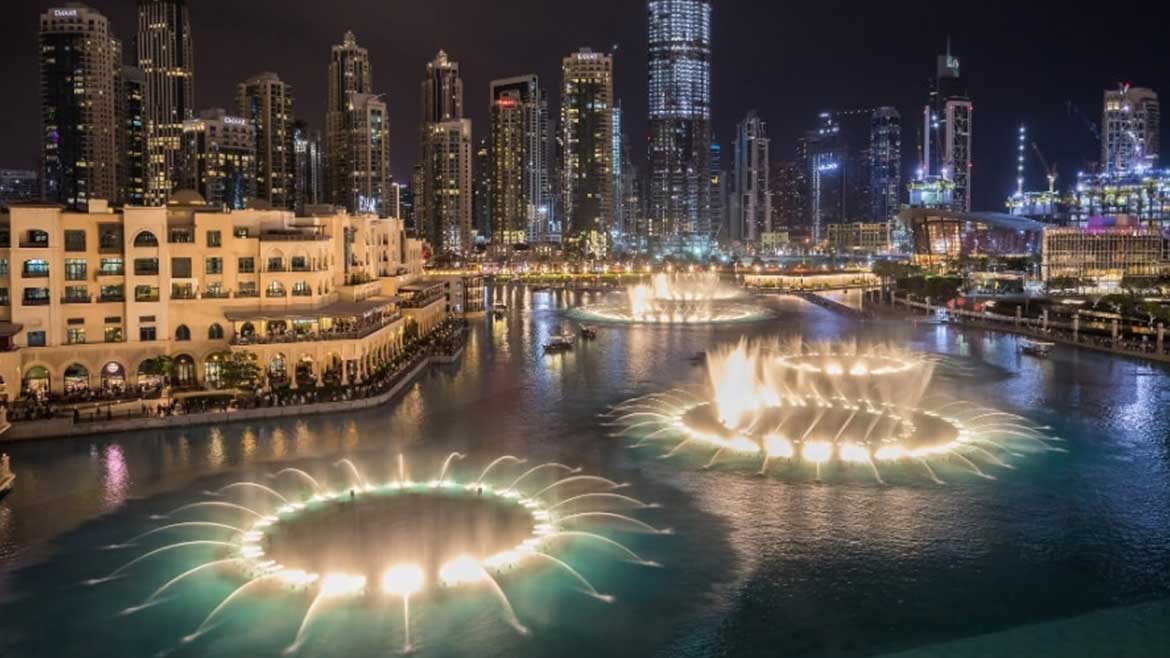 Burj Lake, in front of Burj Khalifa, is the site of the world's largest choreographed fountains. You can see water jets soaring up to 140 meters in the air. The show changes every half hour, with a different design and song. Don't forget to ride the Dubai Fountain Lake ride. This is a fun, exciting, and exclusive activity you won't want to miss.
Explore the Dubai Mall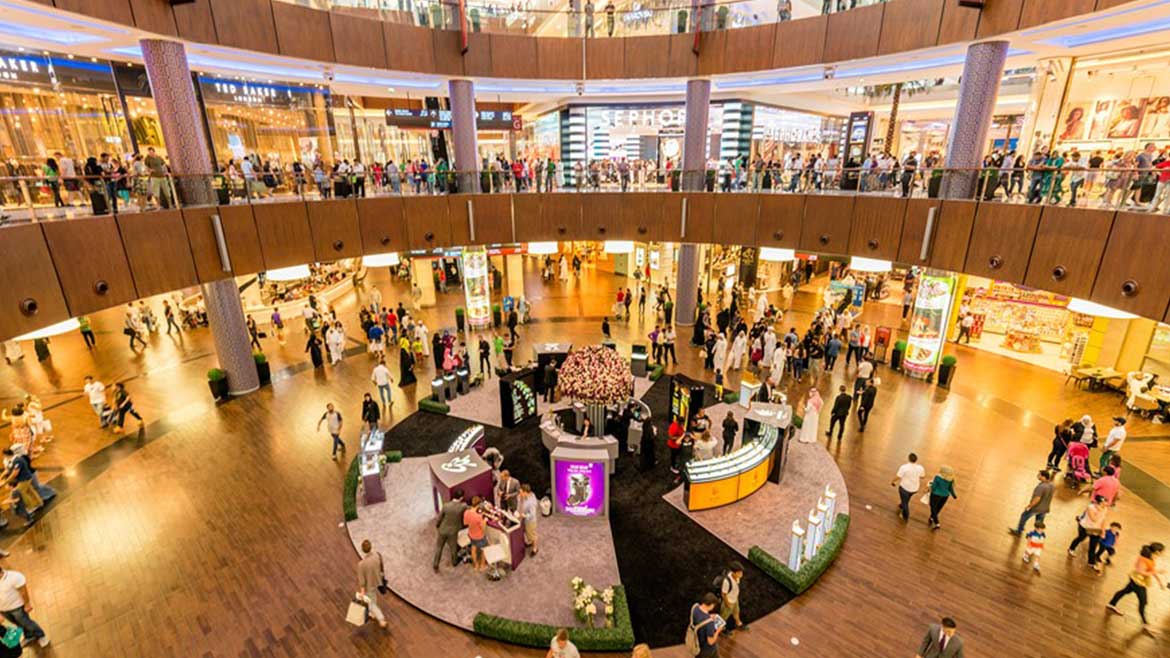 Whether you're looking for entertainment or shopping, you will find plenty to do at the mall. It has 1000 shops spanning four levels. Attractions include the Dubai Indoor Theme Park, the Dubai Aquarium and Underwater Zoo, and the Dubai Ice Rink.
Visit KidZania
Meanwhile, KidZania, only 3 minutes from Dubai Mall, offers an interactive 'city' designed for children, with kid-size buildings, cars, offices, and parks. KidZos offers kids the opportunity to work at all types of jobs, wear uniforms, obtain career advice, and even receive salaries.
Explore the SEGA Republic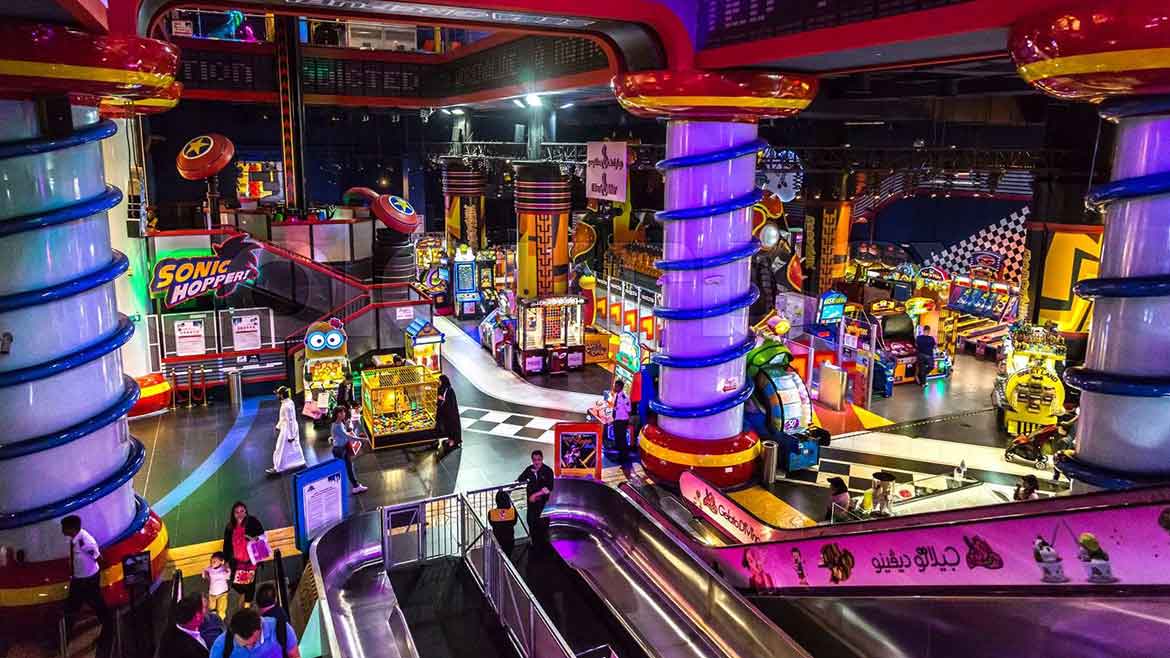 It's also an excellent idea to visit SEGA Republic while in Dubai with kids. Near KidZania, they can ride 16 rush rides, play 170 arcades and video games, and compete in a virtual games area. This includes snowboarding, bobsledding, free-falling, snowboarding, fighting zombies, and more. AED 300 per person is the price of the tickets.
Enjoy an evening Cruise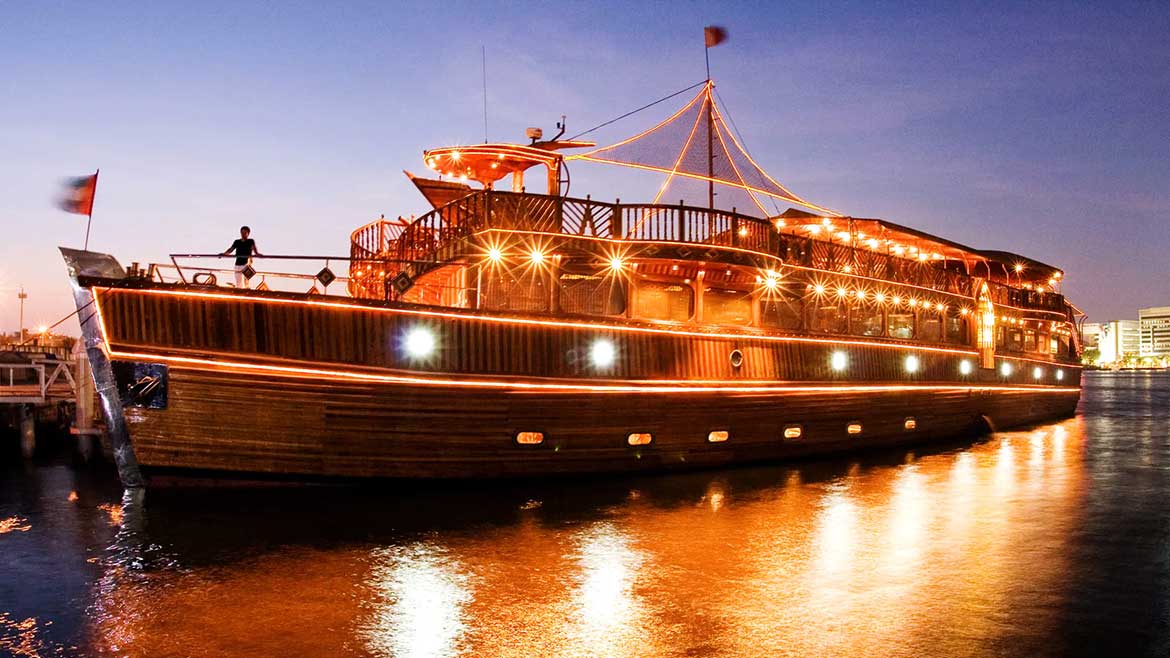 In case you don't have kids, skip KidZania and SEGA Republic and take the Metro to Dubai Marina without kids. Enjoy two hours of sailing on a Gulf Craft yacht, passing the Burj Al Arab, the Palm Atlantis, and the Palm Jumeirah islands. If you take the Metro line from SEGA Republic to Dubai Marina, it will take 23 minutes.
Final Words
All in all, if you are planning to spend a day in Dubai and want to explore some of the best places, include these destinations on your itinerary. The above-mentioned are the best places to visit if you are a first-time visitor and want to explore the city in one day.