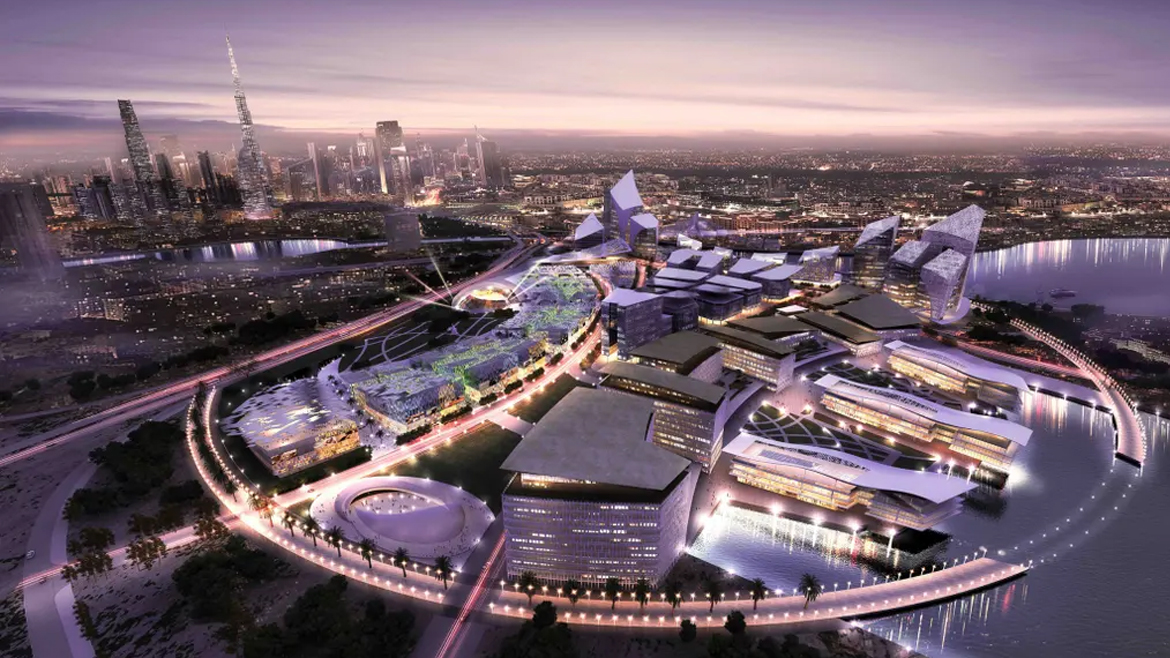 Head Out to These 10 Stunning Unusual Places to Visit in Dubai Today
What comes to mind first when you think about Dubai? Is it the high skyscrapers, sizable malls, and stunning resorts? Yes, Dubai is known for its extravagant splendor, but there is also a less-known, more eccentric side to the city that few people get to see. Why not interact with the locals instead of basking in Dubai's glitz and glamour? If you are wondering what to do in Dubai today, here are 10 places you can explore to find out where the beautiful city's heart quietly beats:
Bur Dubai



One of the oldest

unique places to visit in Dubai

is Bur Dubai, a historical center situated on the western bank of Dubai Creek. Take a close look at the historic, antique homes that were built nearby at least a century ago. If you want to learn more about UAE history, you must visit the Dubai Museum, which is housed in the former Al Fahidi Fort. For its spice souks, Bur Dubai is renowned. Here, there are numerous kiosks offering premium cinnamon, nutmeg, cloves, dried lavender, mace, saffron, and other spices.

Al Nassma



In the UAE, camel milk is used to manufacture a variety of products, including cheese, butter, chocolates, pastries, and so on. You won't find camel milk chocolates marketed in malls, and not many tourists are aware of their existence. They are more of a gourmet option, only found in a few locations. The vanilla flavor closely resembles the taste of milk. At any Al Nassma kiosk located at the Dubai Mall, Burj Al Arab, Burj Khalifa, or Souk Madinat Jumeirah, you may purchase chocolates for your friends back home.

Alserkal Avenue



In the vibrant financial district of Dubai, Al Quoz is an artsy place and a

unique place to visit in Dubai. You'll find over 35 galleries on Alserkal Avenue. There are plenty of creative spaces here that are used by artists to work on their masterpieces. Visit The Fridge to enjoy some genuine Cuban jazz. Want some organic coffee and pastries? Head to the Appetite Café, whose walls are plastered with vibrant art.

ArtBus Tour

Want to check out Dubai's unconventional art galleries, art studios, and art centers? You don't need to hire a tour or know the whereabouts of every studio. The Artbus, Dubai's new shuttle bus that will take you on a tour of the city's art centers, is all you need to do. The best news for art lovers who wish to learn more about Dubai's art scene. Enjoy going to art galleries, alternative locations for art, art fairs, and museums. The Dubai ArtBus is a work of art in and of itself, with numerous artists accepting commissions to display their work there.

Al Bastakiya Quarters



Visit the Al Bastakiya Quarters, also known as the Al Fahidi Historical Neighbourhood, after taking in Bur Dubai's charms. You'll like exploring the winding, cobblestone streets and taking in the historic homes constructed of black coral. Al Bastakiya is home to a large number of art galleries, cafes, and gift shops. Enjoy a traditional Arabian breakfast platter and strike up a discussion with a shopkeeper. During your Dubai vacation, you'll discover a lot about the life that goes on beneath the surface in Dubai.

Desert Gate Tour



In order to grasp Dubai's development, tourists can now join the unconventional Desert Gate Tour, which is one of the

unique places to visit in Dubai. You will see various locations, including the old souks, Dubai Creek, Dubai's early schools, and more, with the help of a knowledgeable Emirati tour guide. You can also take a tour of Heritage Village to discover more about Dubai's past as a pearl diver.

Dubai Coffee Museum

Visit the Dubai Coffee Museum when you're at the Al Fahidi Historical Neighbourhood. There are numerous tables and chairs available for you to sit down and enjoy your coffee at the coffee museum, which has a calm atmosphere. There are many coffee experts on hand at the museum who can describe the procedures they employ to make the coffee. Don't forget to buy your buddies some coffee and accessories like milk jugs and latte painting pens.

  Meydan Stables

The horse racing club in Dubai, Meydan, often hosts races. A horse racing season runs every year from November 1 until April 12. Nine domestic racing events are held throughout the horse racing season. Each race meeting features excellent cuisine, entertainment, and packages. Before the race, you can see the horses at Meydan's stables and go behind the scenes. After breakfast, see the horses work out on the track before going to the stables to watch them swim in the special pool designed for horses.

Dubai Pearl Museum

The Emirates NBD corporate offices' 15th floor houses the Dubai Pearl Museum. One of the most priceless collections of Arabian pearls may be found here. Sultan Al Qwais, the first chairman of the National Bank, is the owner of these pearls. He, in turn, received the pearls from his wealthy pearl trader father. You may get an impression of the wealth of the UAE thanks to the history of pearl diving before oil was discovered from the millions of pearls on display at the museum.


Design District



Unless a traveler is eager to discover Dubai's art, Dubai's Design District D3 won't be on their radar. The Dubai Creative District is a multi-use area created for users from various design and artistic fields. It is a sizable area filled with numerous galleries, hip cafes, and street art exhibits. Visit this area if you want to learn more about Dubai's art scene and are wondering

what to do in Dubai today

?

For more information about the unique places to visit in Dubai, follow the Dubai Local for significant updates.