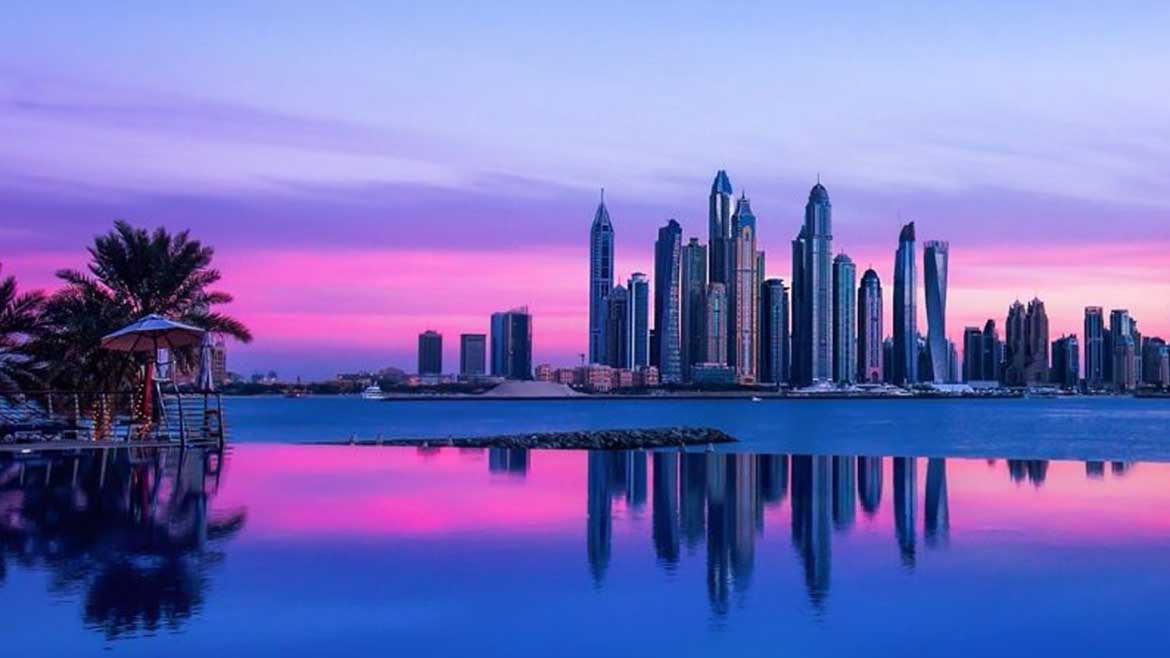 Free Things to Do in Dubai Without Spending a Penny
Welcome to the ultimate guide for free things to do in Dubai! When you think of Dubai, you might conjure up images of towering skyscrapers, luxurious shopping malls, and extravagant activities. It's easy to assume that the city is only accessible to those with deep pockets. However, that couldn't be further from the truth. Dubai has plenty of free activities that offer just as much excitement and wonder as its pricey attractions.
So, let's dive into the top things to do in Dubai free activities that will make your Dubai trip unforgettable!
Explore the City Streets and Experience the Culture and Heritage of Dubai
First on the list is exploring the city streets. Dubai is a melting pot of cultures, and there's no better way to experience this than by exploring the streets of \\\the city. You can wander around the traditional souks, where you can haggle for spices, textiles, and gold. You can also visit the Jumeirah Mosque, one of the few mosques in Dubai that is open to non-Muslims. This stunning mosque is a prime example of Islamic architecture, and it offers a fascinating insight into the city's religious and cultural heritage.
Famous Places with No Entry Fee

Dubai Creek is one such place, where you can experience the hustle and bustle of the city's traditional trading port. You can also visit the Dubai Fountain, located outside the Dubai Mall, and watch the spectacular water and light show that takes place every evening. The Dubai Miracle Garden is another must-visit attraction that doesn't charge any entry fee. This garden is home to over 45 million flowers, arranged in stunning patterns and designs that are sure to take your breath away.
Address: Dubai, United Arab Emirates
Free Open-Air Movie Experience at the Pyramid Rooftop Complex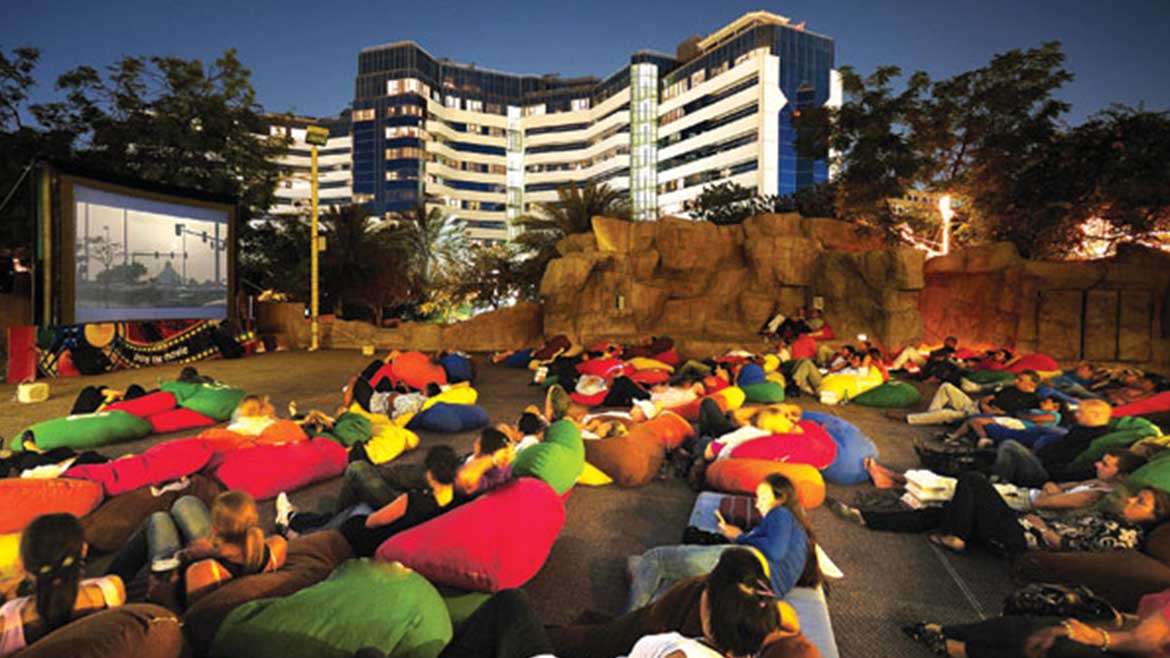 One of the best things to do in Dubai If you're a movie buff, then you'll love the free open-air movie experience offered by the Pyramid Rooftop Complex. Located in Wafi Mall, this complex hosts regular movie screenings that you can enjoy under the stars. The seating is comfortable, and the atmosphere is electric, making it the perfect place to relax and unwind after a long day of exploring.
Address: 14 Abo Alhoul El Siyahii St, Nazlet El-Semman, Al Haram, Giza Governorate 12557, Egypt
Timings: Everyday 7:00 AM – 11:00 PM
Enjoy Beautiful Beaches for Free

Dubai is also home to some of the most beautiful beaches in the world, and the best part is that you can enjoy them for free. The Jumeirah Beach Park is a popular spot for families, with its pristine white sand and crystal-clear waters. Kite Beach, as the name suggests, is perfect for kite surfing enthusiasts, and it's also a great place to watch the sunset over the Burj Al Arab.
Address: Dubai, United Arab Emirates
Visit the Dubai Aquarium for Free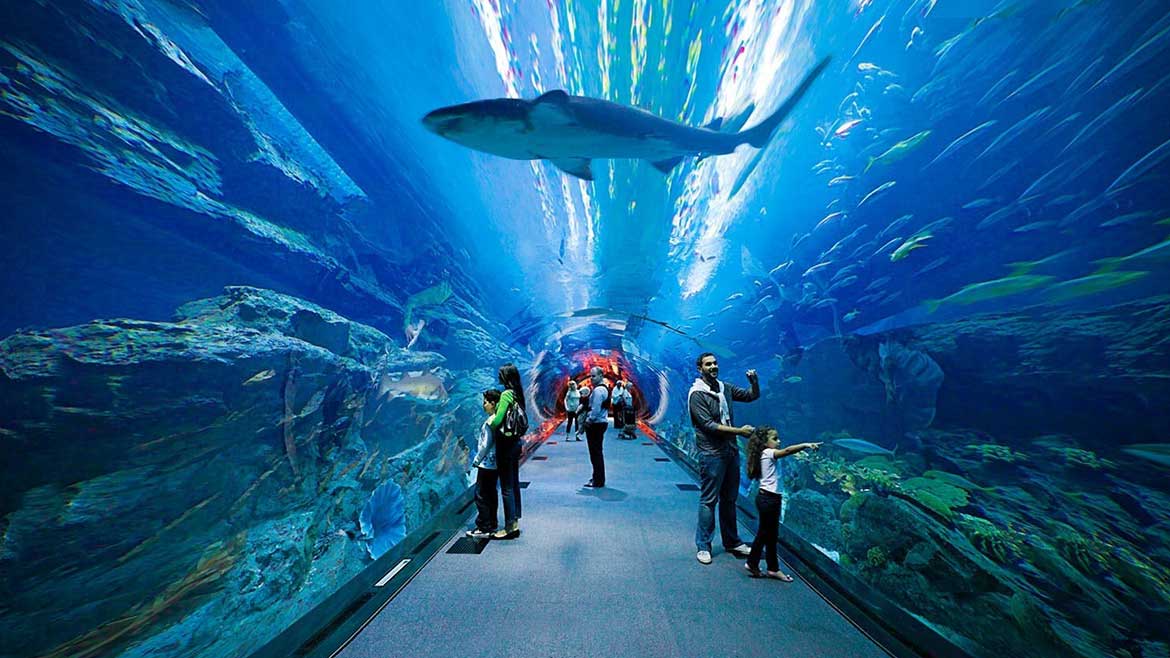 If you're looking for an educational experience, then you can visit the Dubai Aquarium for free. Located inside the Dubai Mall, this aquarium is home to over 33,000 aquatic animals, including sharks, stingrays, and even a giant crocodile. You can also take a walk through the underwater tunnel and watch these amazing creatures swim around you.
Address: Downtown Dubai – Dubai – United Arab Emirates
Timings: Mon – Fri 10:00 AM – 10:15 PM, Sat – Sun 10:00 AM – 11:15 PM
Breathtaking Views of the Burj Al Arab

Speaking of the Burj Al Arab, did you know that you can enjoy breathtaking views of this iconic building for free? Head over to the public beach opposite the hotel, and you'll be treated to a stunning view of the world's most luxurious hotel.
Address: ب 74147 – Jumeirah St – Umm Suqeim 3 – Dubai – United Arab Emirates
Try KiteSurfing for Free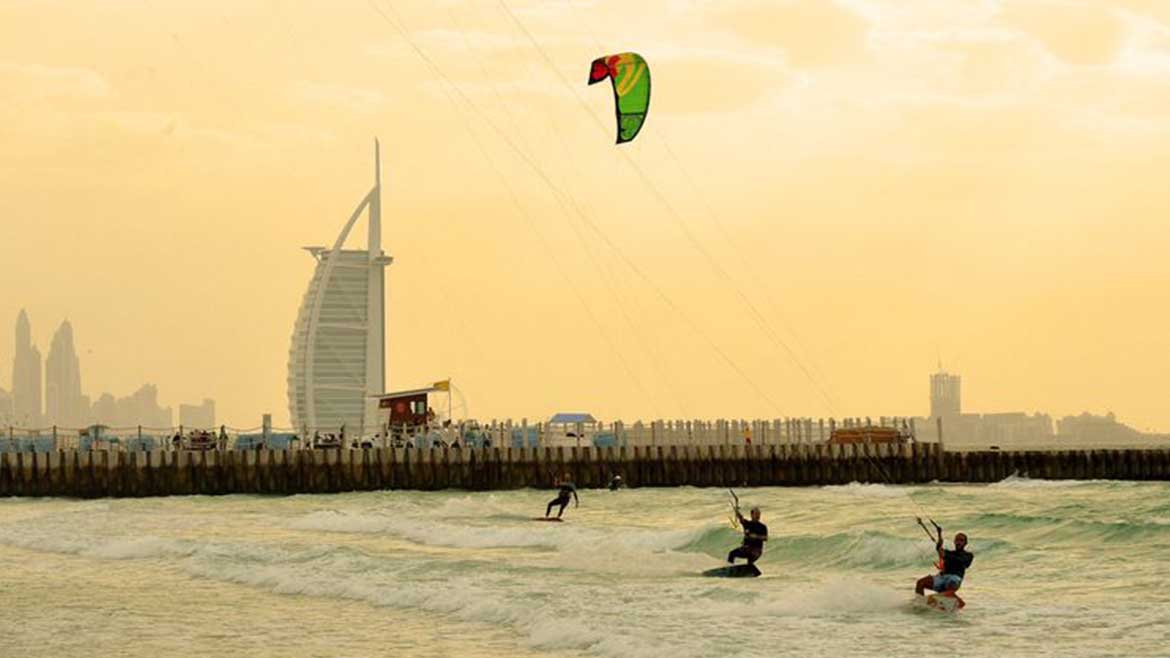 For those who love adventure, kite surfing is one of the fun things to do in Dubai and a must-try activity. Kite Beach is a popular spot for kite surfing enthusiasts, and you can enjoy this adrenaline-pumping activity for free. Don't worry if you're a beginner; there are plenty of instructors available to guide you through the basics.
Address: Dubai, United Arab Emirates
Experience the Contemporary Art Scene at Alserkal Avenue

Finally, for art enthusiasts, this is one of the top things to do in Dubai, a visit to Alserkal Avenue is a must. This contemporary art district is home to some of the best art galleries, creative spaces, and artist studios in Dubai. The best part is that entry to most of the galleries and exhibitions is free of charge. You can explore the vibrant art scene of Dubai and discover the work of local and international artists.
Address: 17th St – Al Quoz – Al Quoz Industrial Area 1 – Dubai – United Arab Emirates
Timings: Everyday 10:00 AM – 7:00 PM
In conclusion, Dubai is a city that truly lives up to its reputation of being grand and luxurious, but that doesn't mean you have to spend a lot of money to enjoy it. There are plenty of free things to do in Dubai that allow you to experience its culture, heritage, and natural beauty without breaking the bank. Whether you're interested in exploring the city streets, relaxing on the beach, or discovering its vibrant art scene, Dubai has something for everyone. So, if you're looking for fun things to do in Dubai that won't cost you a penny, don't hesitate to check out these top free activities. 
Looking for an unforgettable experience in Dubai that won't break the bank? Look no further than Dubai Local! Our company specializes in helping tourists discover the best free things to do in Dubai, from exploring the city streets to visiting famous landmarks and cultural sites. Let Dubai Local be your guide to the best free activities in this beautiful city. Remember, luxury doesn't always have to come at a price when you have Dubai Local on your side!