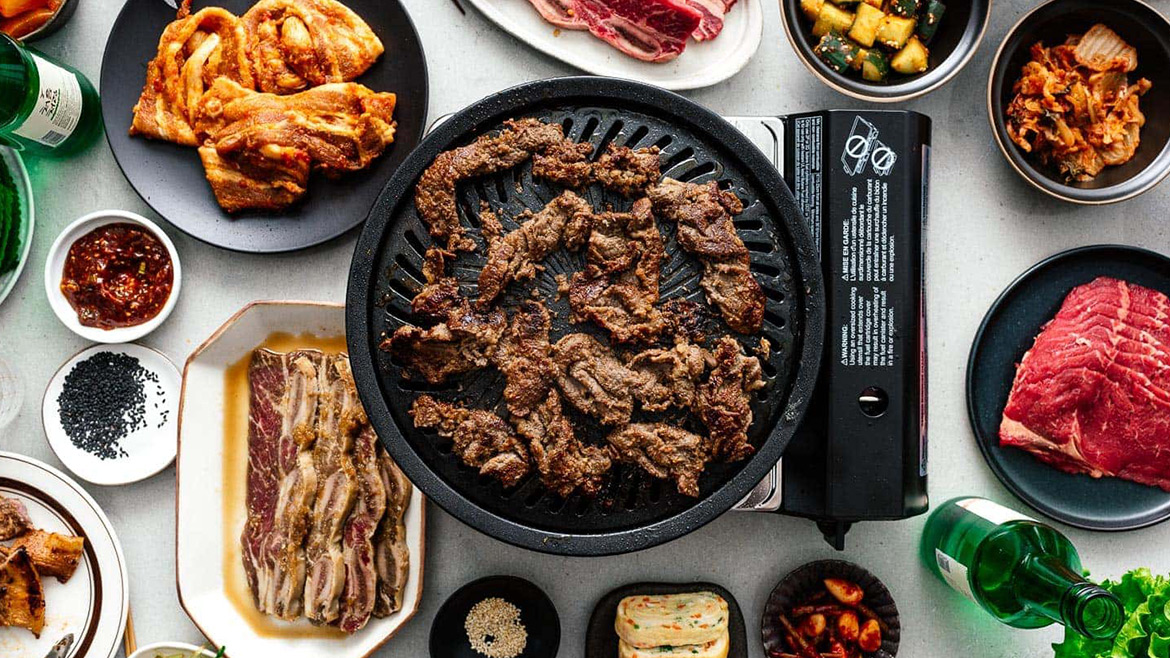 Best Guide to Know About Korean BBQ
Korean barbecue can be a great example of showing a balance between contrasting flavors and textures. In Korean BBQ, they serve smoky, savory, meat-based delicious dishes so that everyone can get their desired food. At the restaurants, you will get to see small gas, portable stove grills, and charcoal on the table used to grill marinated meat and served with banchan, a small Korean side dish.
Korean BBQ contains thin slices of meat instead of thick steaks or racks, and it makes the dish easier to cook and is served quickly to the table. A few side dish options filled with the central cuisine include rice, garlic, kimchi, lettuce leaves, and red bean paste. In many places, serve bean sprouts tossed in sesame oil, dried anchovies, soup, and seaweed salad.
Korean pop stars and food got famous all over the world. Dubai also comprises some best places to order different Korean cuisines: a plate of crispy fish and chips served with mushy peas & curry sauce, a steaming hot bowl of pho, creamy pasta carbonara, and Argentinian steaks.
Sumibiya Korean BBQ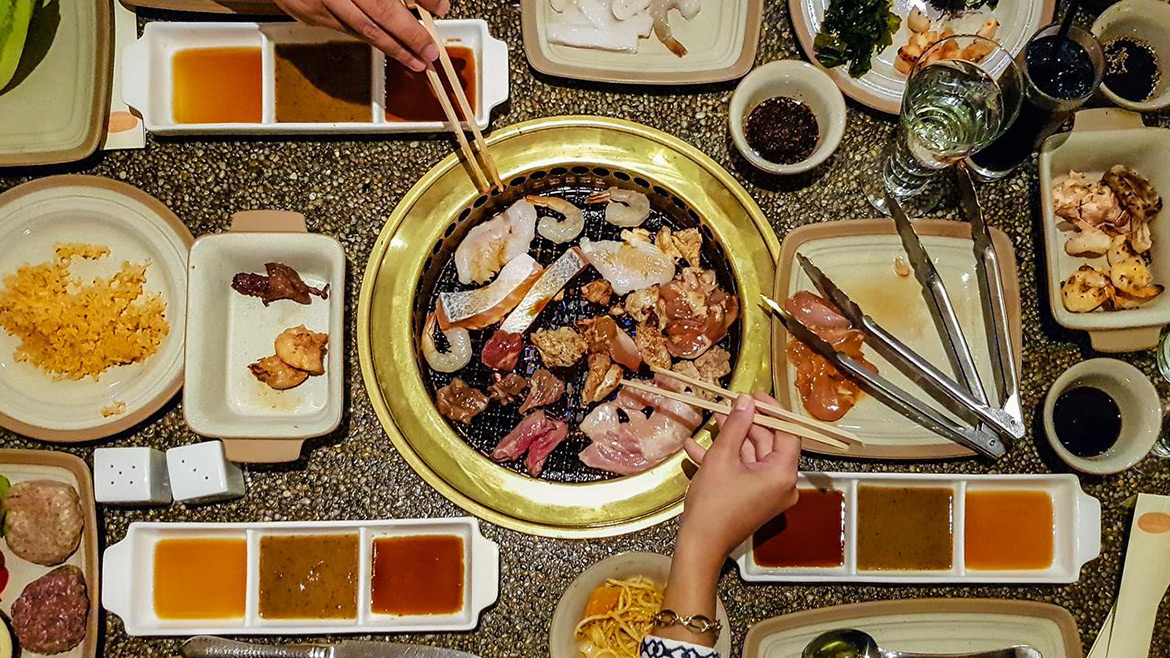 The place comes at the top list when searching for Korean bbq in Dubai. Grab a seat at Sumibiya Korean BBQ and order a variety of Korean options filled with thinly sliced meats, vegetables, and side dishes like kimchi. As the Korean industry gets popular worldwide, people often look to try different national foods. 
Address: Radisson Blu Hotel Dubai Deira Creek Baniyas – Baniyas Road – Dubai – United Arab Emirates
Timings: Monday – Thursday: 6 – 11 PM 
         Friday – Sunday 12:30 –3 pm, 6–11 pm
Phone: +971 4 205 7033
Kung Korean Restaurant & Karaoke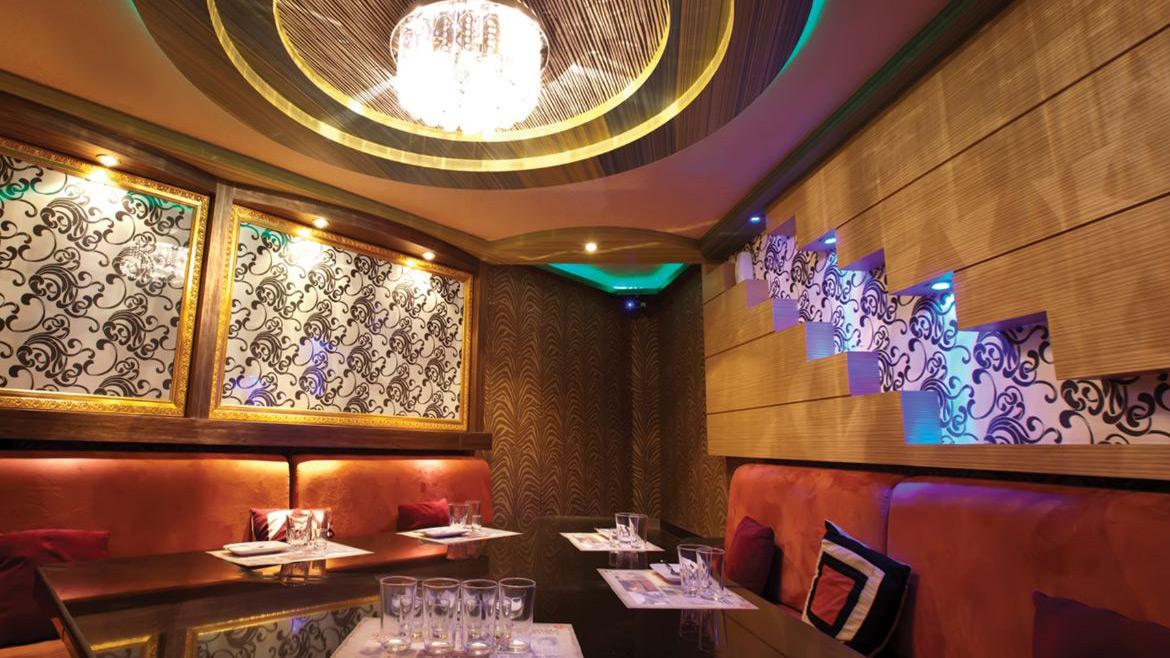 Here, at Kung Korean Restaurant & Karaoke, you will witness stylish interiors decorated with unique lighting. You will get a private karaoke room to enjoy with a bunch of friends on the song you love most. Also, visitors are served authentic Korean cuisines that fill the ambiance with spicy flavors and aromas. This restaurant can be the best pickup to spend your weekends with entertainment. 
Address: Mezzanine Level, Byblos Hotel Al – Barsha Heights – Dubai – United Arab Emirates
Timings: 10:30 AM – 2 AM 
Phone: +971 4 432 7966
Hyu Korean Restaurant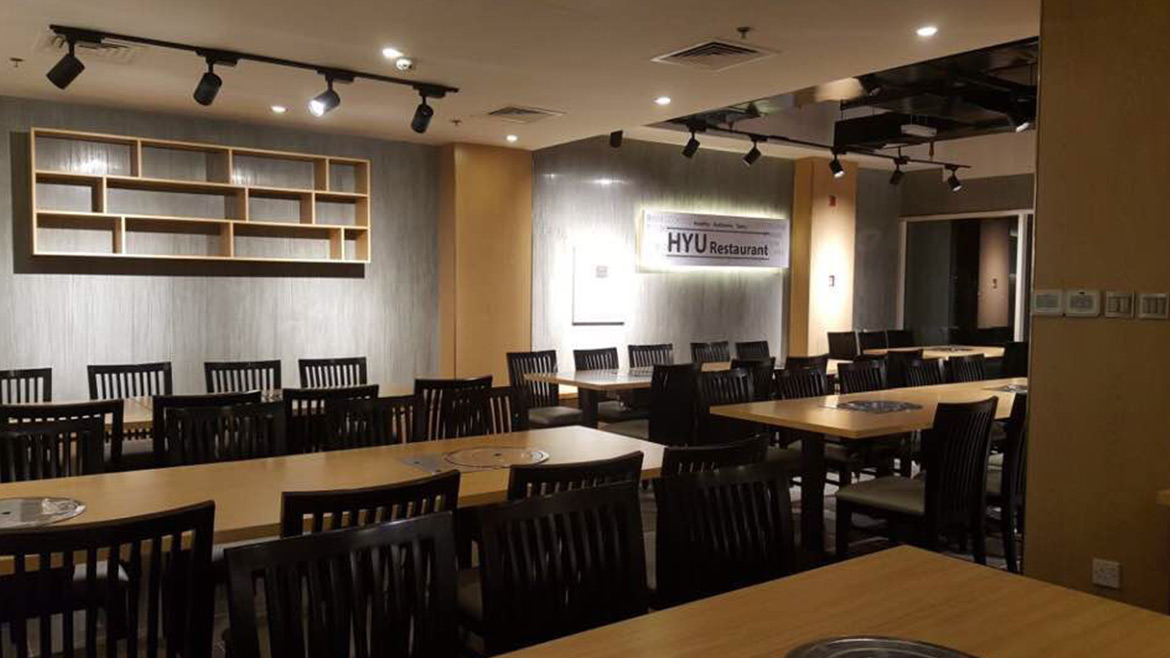 Another interesting place to visit for grilled Korean cuisine is Hyu Korean Restaurant. It is run by a small Korean family in Jumeirah Lake Towers and gets popular across Dubai by serving the best authentic Korean options at reasonable prices. In comparison to other luxurious restaurants, the ambiance here may look off; still, the delicious taste of Korean cuisine mends the absence of interiors.
Address: Jumeirah Lake Tower, Cluster O, Sheikh Zayed Road – Dubai – United Arab Emirates
Timings: 11 AM –11:30 PM 
Phone: +971 50 227 3004
Kimpo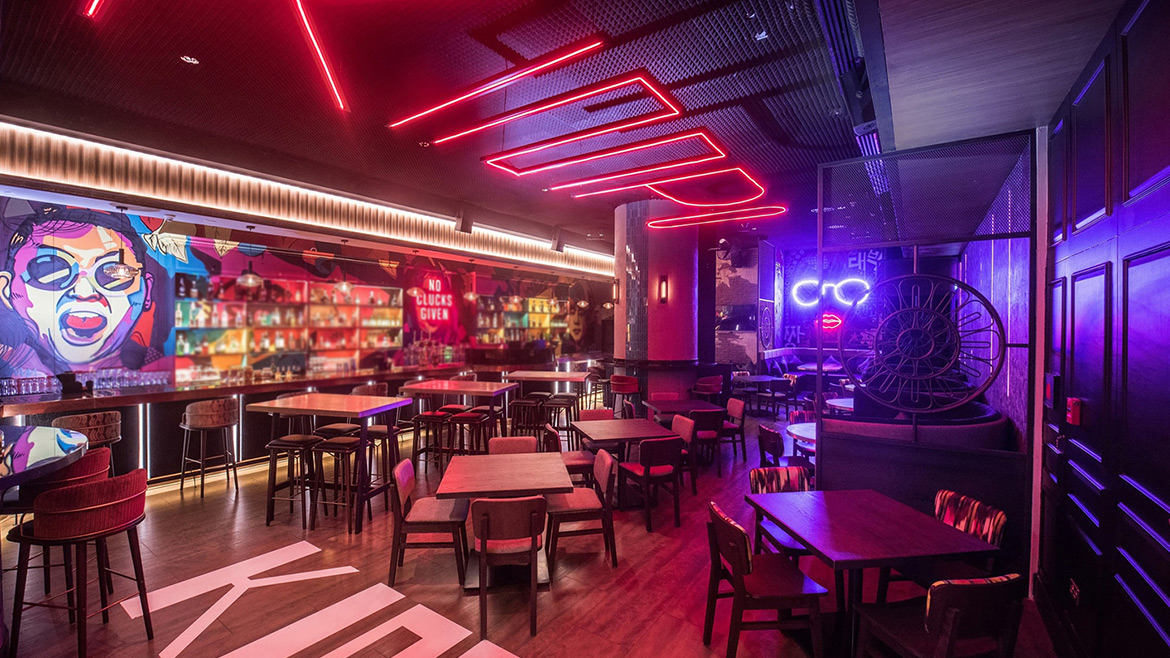 Unlock the best Korean cuisine experience exclusively in Dubai at Kimpo. You can alleviate your taste buds here with fried chicken, beer, and cocktails. They also arrange DJs for entertainment so that you can enjoy your favorite food and groove to the best beats. It is a good choice if you are planning an outing for Korean junk food. 
Address: Sheikh Zayed Road – Trade Centre – Trade Centre 1 – Dubai – United Arab Emirates
Timings: 5 PM – 1 AM 
Phone: +971 4 444 7373
Koryo Korean BBQ
You can visit Koryo Korean BBQ to check out authentic Korean food to change your taste buds. Korean dishes bring the perfect combination of flavorful meat, spices, and smoky grill, leveling up the fusion of different spices. Visit this amazing Korean BBQ in Dubai and try something unique to get a burst of flavor in your mouth. Koryo is known for its grilled barbeque menu options.
Address: Mall Of The Emirates Food Court Level 1 – Al Barsha – Dubai – United Arab Emirates
Timings: 10 AM – 12 AM 
Phone: +971 4 341 1154
Mannaland Korean Restaurant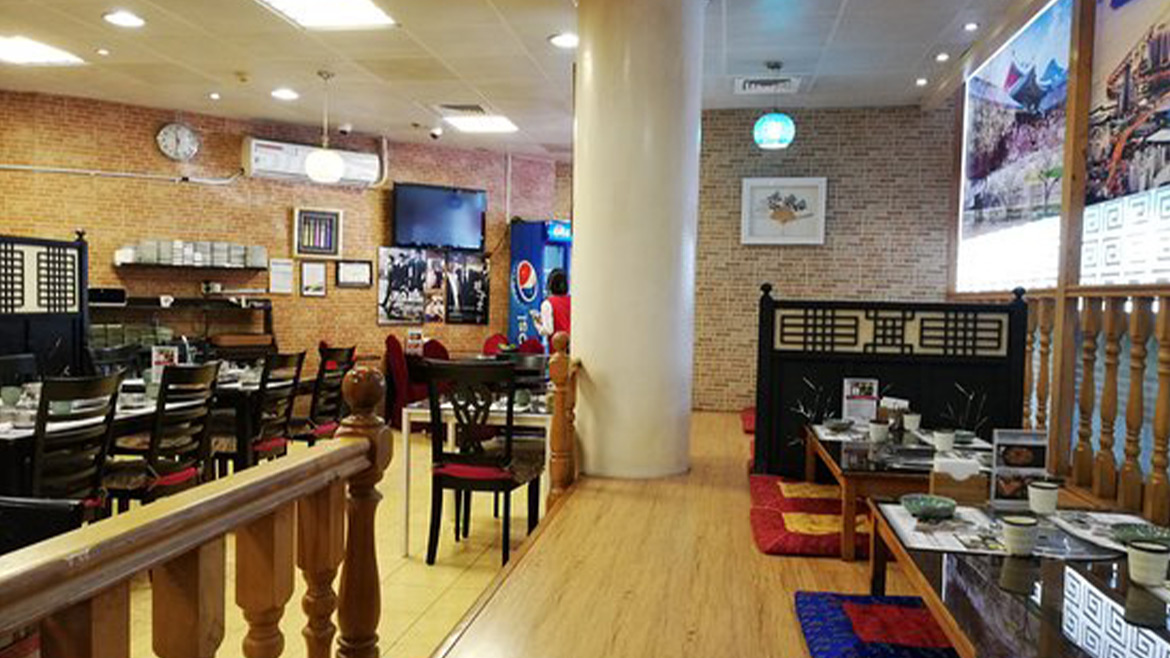 Mannaland Korean Restaurant holds a legacy of offering the finest Japanese & Korean cuisines prepared by traditional and experienced Korean and Japanese chefs. The menu consists of Galbu gui grill, Bibimbap, maewoon galbijim, La Galbi gui, Dak Galbi, Roast Gui, Saeng Galbi Gui, and many other aromatic grilled options. Order your favorite beverage and enjoy a variety of cuisines.
Address: Shop # 5, Al Ketbi Building, Al Mina Road, Al hudaiba – Dubai – United Arab Emirates 
Timings: 11 AM – 11 PM 
Phone: +971 4 345 3200
Sonamu Restaurant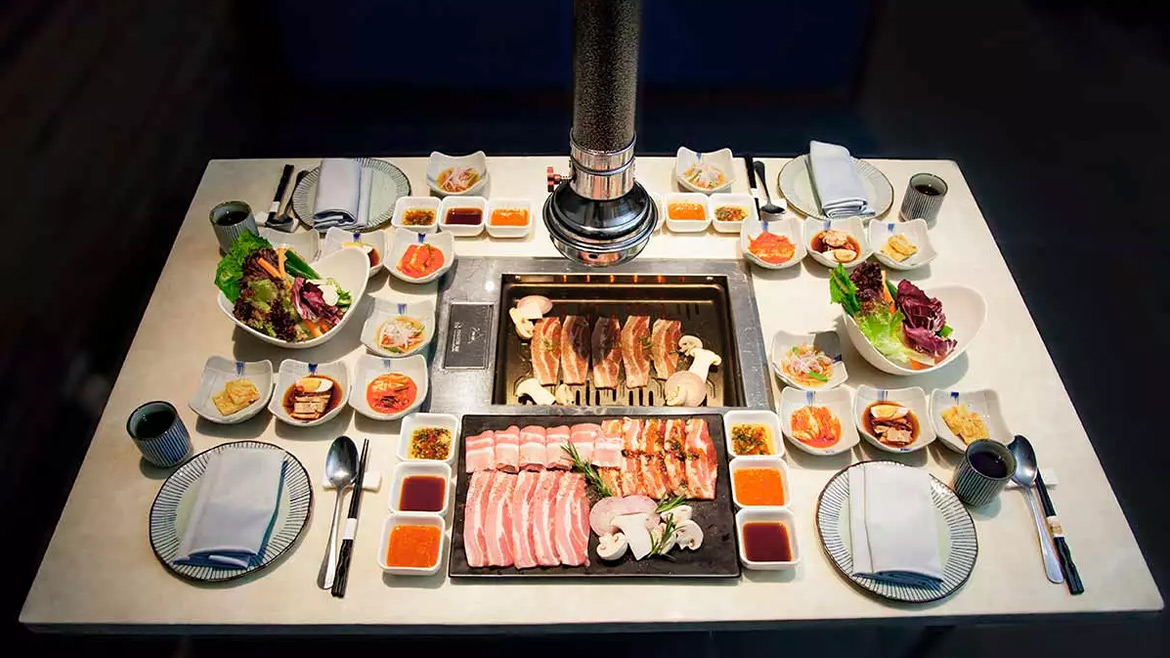 One of the popular options to try Korean food is Sonamu Restaurant. Here, they offer stylish dining rooms featuring plenty of glittering gold and giant bonsai trees, making the place more attractive. With such a pleasant ambiance, you can sit back silently and enjoy the best traditional Korean menu or the famous 'Taste of Sonamu' menu items that brings a variety of flavors to your mouth. 
Address: Mezzanine Floor, Asiana Hotel, Salahuddin Road – Dubai – United Arab Emirates
Timings: 7–10 am, 12–3 pm, 6–11 pm
Phone: +971 4 238 7777
Final Words!
If you search for 'Korean restaurant near me,' you will get the best restaurant & joints serving authentic Korean food. Food lovers often look for different varieties to taste cuisines based on distinct countries. It becomes an advantage to avail Korean food exclusively in Dubai with different Korean bbq joints. We at Dubai Local assist you in locating new places that bring you different experiences. Keep visiting our website to know more about fun places, service-based locations, and other updates.