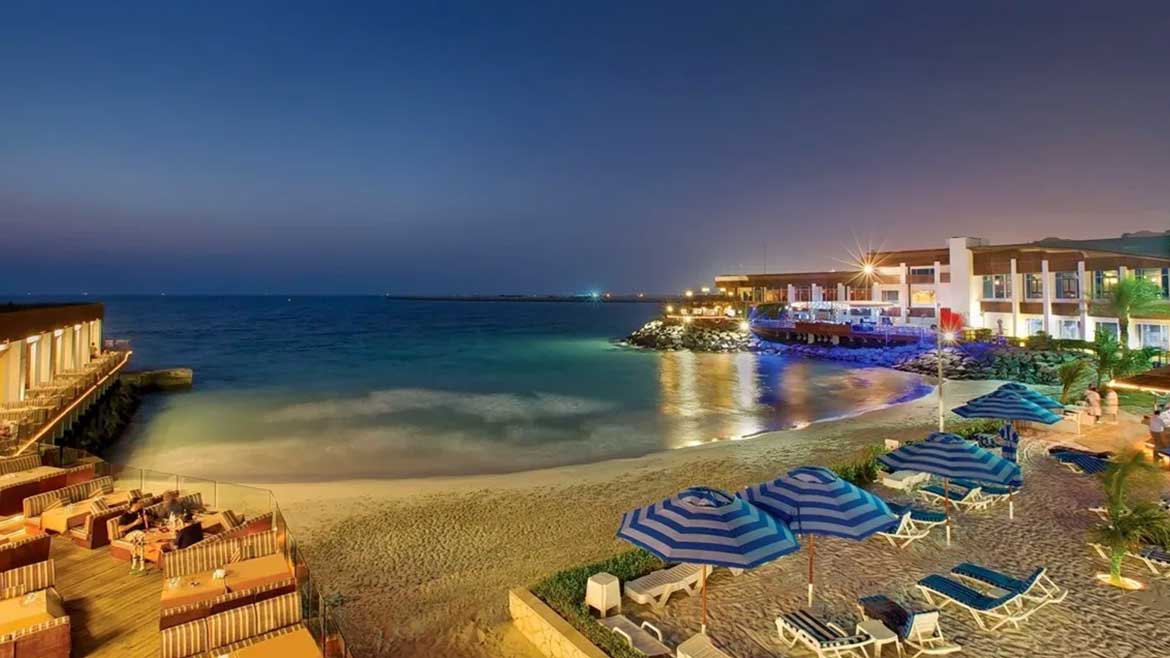 Best Beachfront Hotels & Adventures in Dubai
Picture yourself waking up to the gentle sound of waves, the sun casting its warm glow upon your face. Your toes sink into the soft, powdery sand as you step out of your luxurious abode. Welcome to a world where paradise meets opulence, where the allure of beachfront hotels in Dubai beckons to your inner explorer. Discover a haven where indulgence and adventure intertwine seamlessly, creating unforgettable memories.
Dubai, a city synonymous with extravagance, boasts an impressive selection of beachfront hotels that redefine luxury. From iconic architectural marvels to hidden gems nestled along pristine coastlines, each property offers a unique blend of elegance and tranquility. Immerse yourself in the lavish amenities, impeccable service, and breathtaking views that epitomize the best beachfront hotels in Dubai.
Atlantis, The Palm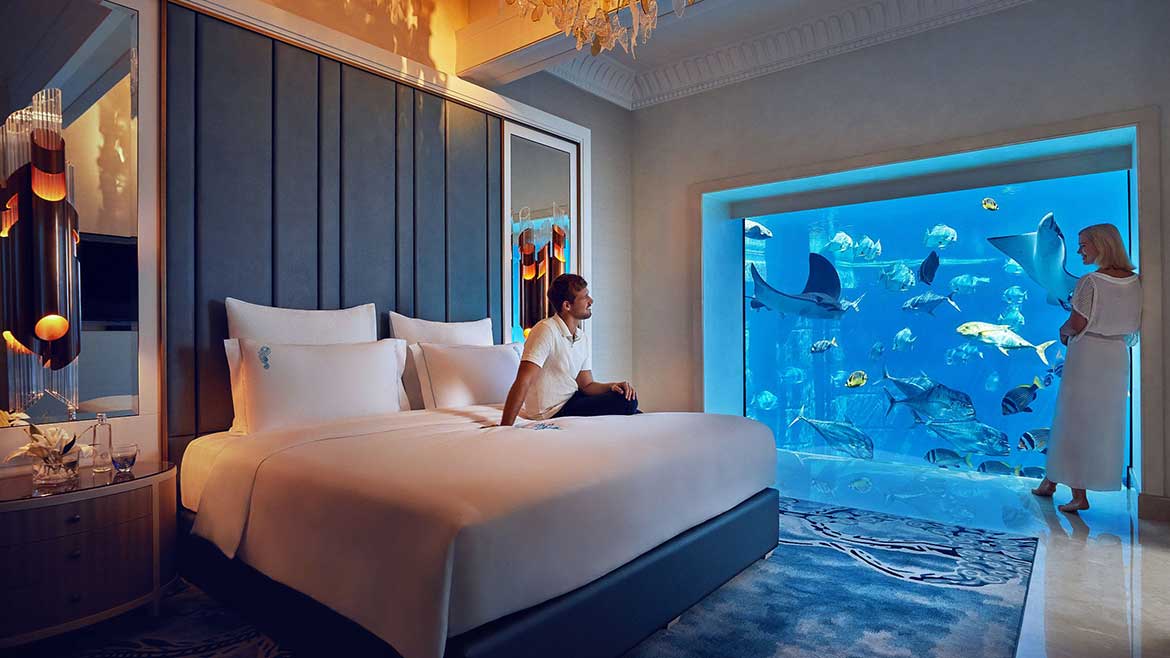 Nestled on the iconic Palm Jumeirah, Atlantis, The Palm stands as a beacon of luxury and indulgence. This is one of the majestic beachfront hotels in Dubai that offers a truly enchanting experience, with its sprawling grounds, world-class dining options, and mesmerizing views of the Arabian Gulf. As you awaken in one of their lavish suites, the gentle melody of the waves greets you, setting the tone for a day of pure relaxation and adventure. Dive into the Atlantis Aquaventure waterpark, explore the vibrant marine life at The Lost Chambers Aquarium, or indulge in a rejuvenating spa treatment. Atlantis, The Palm combines the thrill of adventure with the serenity of a beachfront escape.
Address: Crescent Rd – The Palm Jumeirah – Dubai – United Arab Emirates
Contact: +97144262000
Burj Al Arab Jumeirah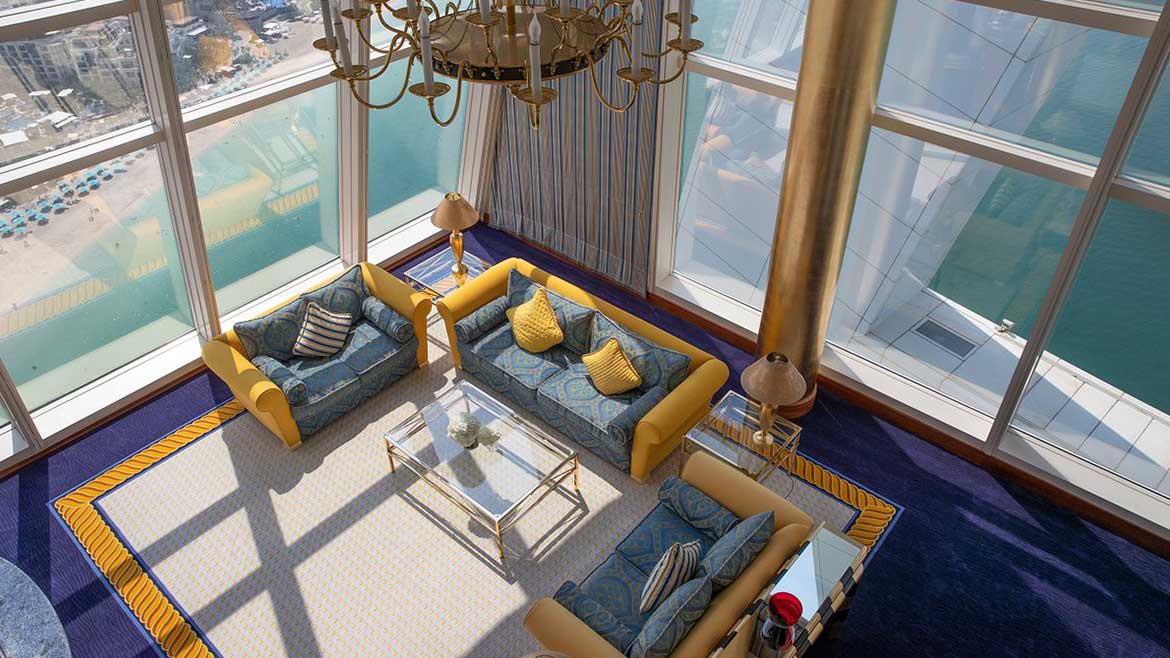 A symbol of Dubai's opulence, the Burj Al Arab Jumeirah reigns supreme as one of the world's most luxurious and best beachfront hotels in Dubai. Set on a private island, this architectural masterpiece offers unparalleled grandeur and impeccable service. Wake up in your lavishly appointed suite, greeted by panoramic views of the Arabian Gulf. From the moment you step foot in the hotel's atrium, a feeling of awe washes over you. Indulge in a culinary journey at one of their award-winning restaurants or unwind at the Talise Spa, where world-class treatments await. At the Burj Al Arab Jumeirah, every moment is infused with a sense of wonder and luxury.
Address: Umm Suqeim 3 – Dubai – United Arab Emirates
Contact: +974143017777
One&Only The Palm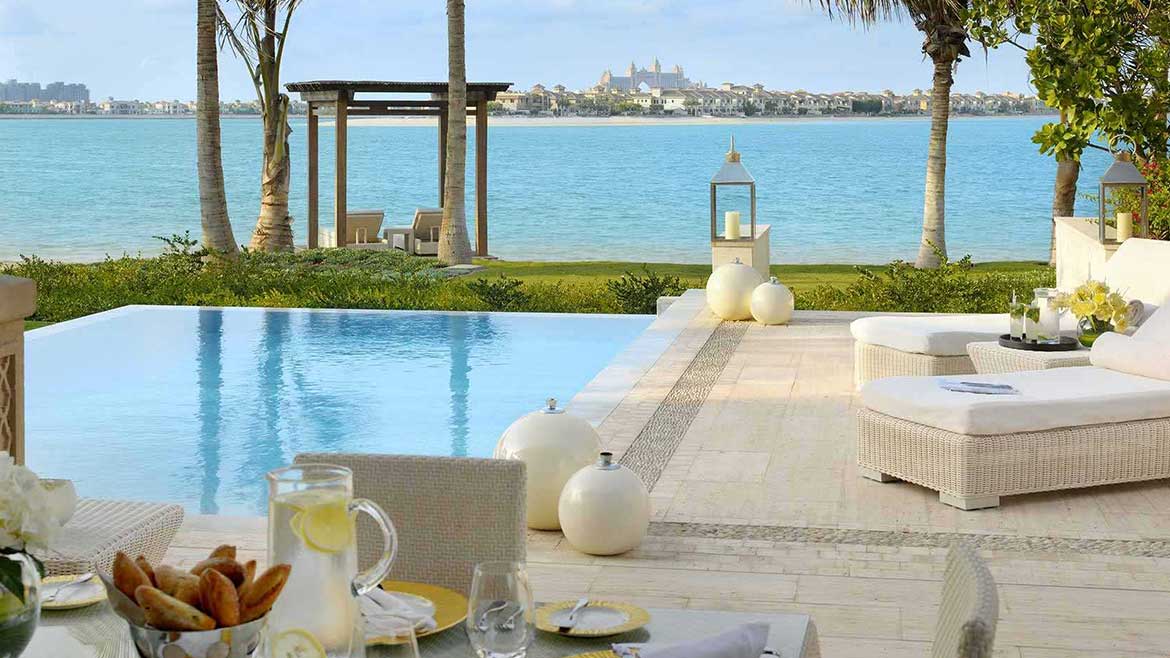 Escape to a tranquil oasis at One&Only The Palm, nestled amidst lush gardens on the western tip of Palm Jumeirah. This is one of the  intimate beachfront hotels in Dubai which combines elegance with Arabian charm, offering a peaceful retreat from the bustling city. Wake up to the sound of waves gently lapping against the shore, as the fragrance of blossoming flowers permeates the air. Take a dip in the temperature-controlled pools or relax on the private beach, basking in the serenity of the surroundings. Embark on an adventure with water sports such as kayaking or paddleboarding, or rejuvenate your senses at the Guerlain Spa. One&Only The Palm exudes a sense of exclusivity and tranquility.
Address: West Crescent, Palm – Jumeirah – Dubai – United Arab Emirates
Contact: +97144401010
Jumeirah Beach Hotel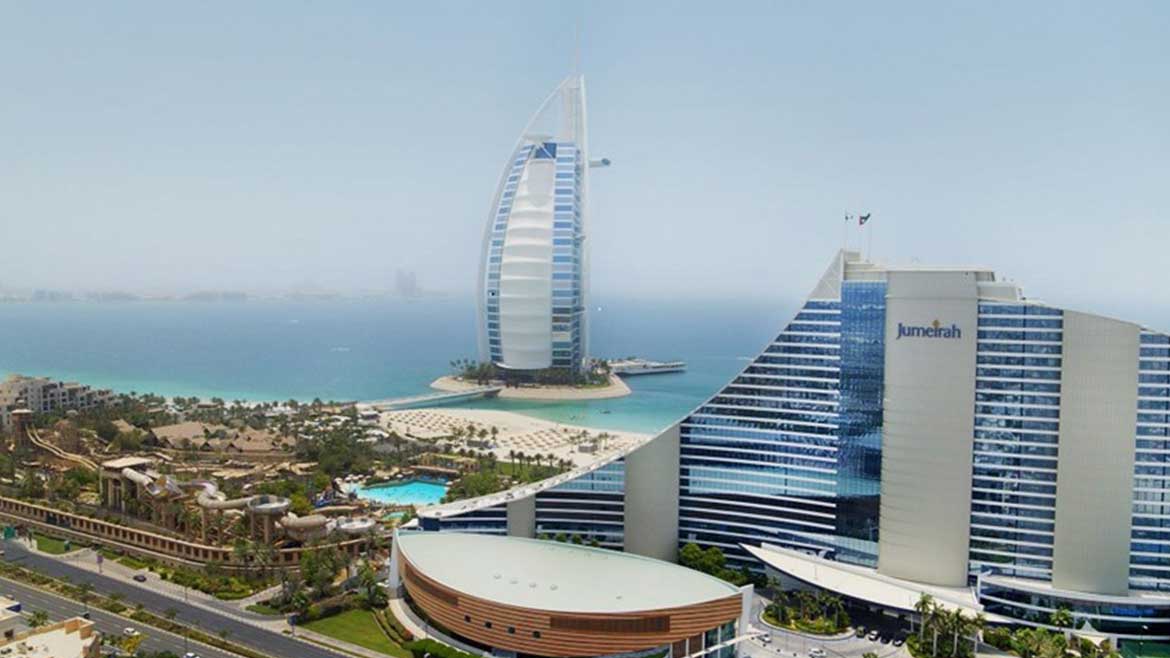 Standing tall along the pristine shores of Jumeirah Beach, the Jumeirah Beach Hotel offers a remarkable beachfront experience. With its iconic wave-like architecture and breathtaking views, this hotel captures the essence of Dubai's coastal charm. As the first rays of sunlight dance upon the turquoise waters, you wake up to a world of endless possibilities. Explore the Wild Wadi Waterpark, embark on a diving excursion, or simply unwind on the private beach. The hotel's array of dining options satisfies even the most discerning palates, ensuring a gastronomic journey like no other. At Jumeirah Beach Hotel, the feeling of utter bliss and seaside serenity envelops you.
Address: Jumeirah St – Umm Suqeim – Umm Suqeim 3 – Dubai – United Arab Emirates
Contact: +97143480000
Nikki Beach Resort & Spa Dubai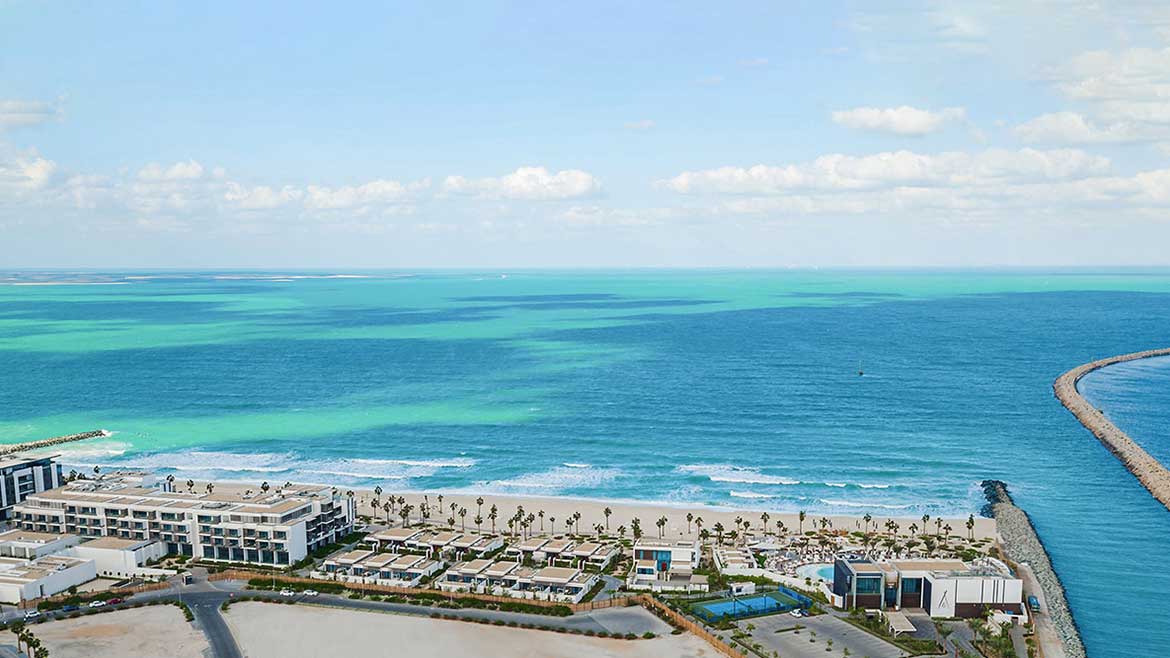 A fusion of luxury and laid-back sophistication, Nikki Beach Resort & Spa Dubai offers a unique beachfront experience on Pearl Jumeirah Island. This is one of the beach front  hotels in Dubai that exudes a vibrant, bohemian atmosphere, captivating guests with its stylish design and beach club ambiance. Imagine waking up to the rhythmic melodies of the waves, stepping onto your private balcony to witness the stunning views of the Arabian Gulf. Dive into the resort's pristine pool or indulge in a pampering spa treatment. With its renowned beach club, Nikki Beach Resort & Spa Dubai invites you to immerse yourself in the vibrant energy of beachside festivities. Here, luxury meets the carefree spirit of beach life.
Address: Pearl Jumeirah – Dubai – United Arab Emirates
Contact: +97143766000
In the embrace of Dubai's beachfront hotels, a world of luxury, adventure, and serenity awaits. Waking up to the soothing sounds of waves, you'll feel a sense of tranquility and anticipation for the adventures that lie ahead. From exploring waterparks and diving into vibrant marine life to indulging in world-class dining and spa treatments, every moment in these beachfront havens is crafted to perfection. Best beachfront hotels in Dubai are where dreams merge with reality, and where memories are etched in the sands of time. Embark on a journey that will leave an indelible mark on your soul, and discover the epitome of beachside bliss in this vibrant city.
In this blog, we've delved into the realm of best beachfront hotels in Dubai, bringing you a glimpse of the extraordinary experiences that await. But our exploration doesn't stop there. Dubai Local is your ultimate guide to unlock the hidden gems, untold stories, and vibrant culture of this remarkable city. From dazzling attractions to delectable cuisines, we invite you to embark on a journey with us as we showcase the true essence of Dubai.