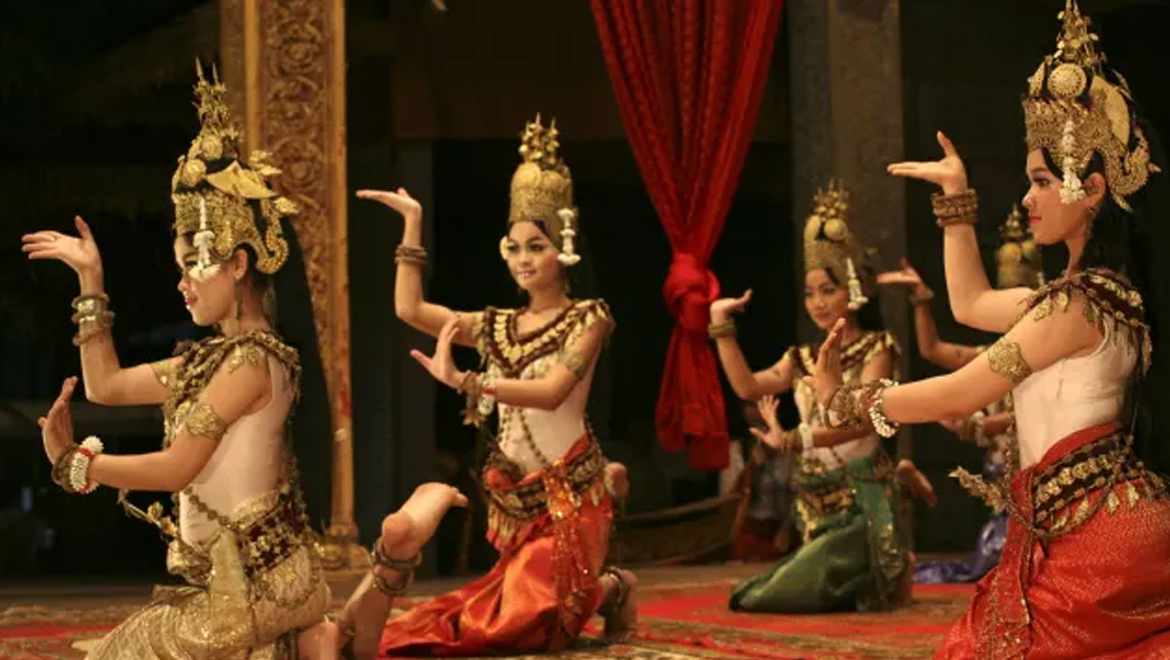 Apsaras – Divine Dancers in Dubai (11 & 12 Feb 2023)
Event name –  Apsaras – Divine Dancers in Dubai (11 & 12 Feb 2023)
Date and Time – 11 & 12 Feb 2023
Location –  Theatre by QE2 Queen Elizabeth 2, Dubai
More info –  
Witness the Padma Bhushan awardee Smt. Alarmel Valli Kavya Tharangini. Bharathanatyam recitals internationally acclaimed Bharatanatyam dancer-choreographer and Padma Bhushan awardee, Alarmél Valli, who presents Kavya Tarangini. This will be a breathtaking performance that celebrates dance as visual poetry and visual music.
Bharatnatyam is an ancient & traditional Indian dance form that tells a story in the form of gestures and choreography so that it is easy to remember.
As you witness the event, you will know how beautifully everything is coordinated whether it is movement, body &  text.