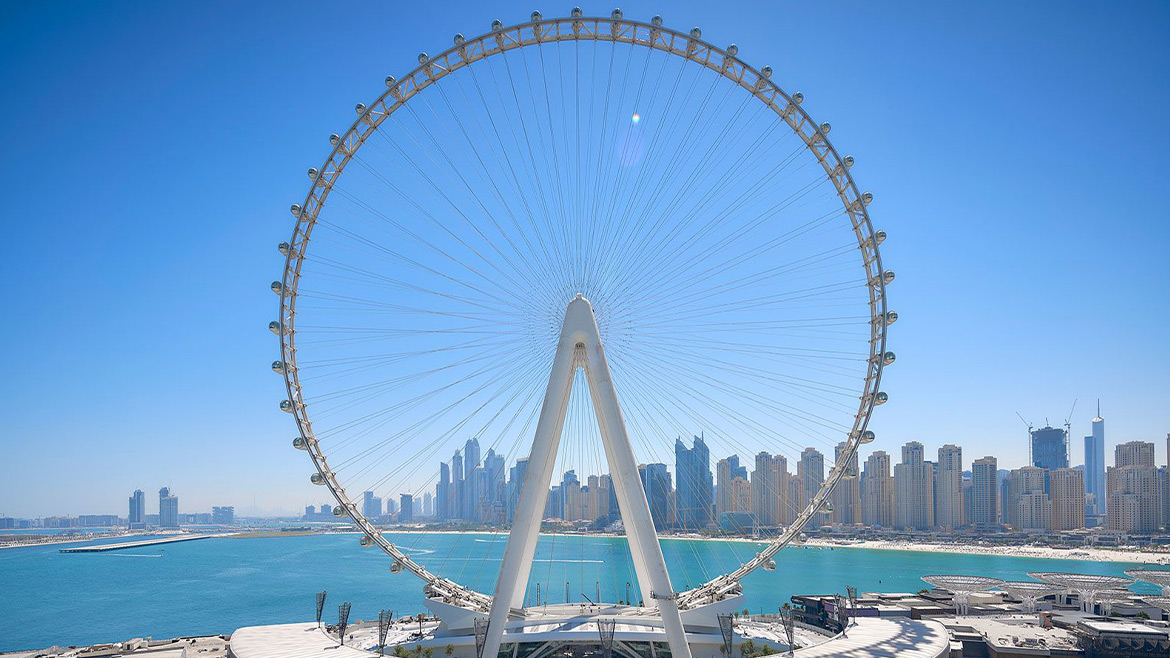 Ain Dubai: The World's Highest Observation Wheel
The Ain Dubai observation wheel is the largest in the world and a marvel of modern engineering. In Dubai, Ain Dubai sits on Bluewaters Island, a staggering 250 meters high, with 48 passenger capsules holding up to 1,750 visitors each. Ain Dubai is one of the most popular attractions and should be on the top of your visiting list when you're in town! In this article, we will give a piece of complete information about this giant wheel.
Useful Information about Ain Dubai
History of Ain Dubai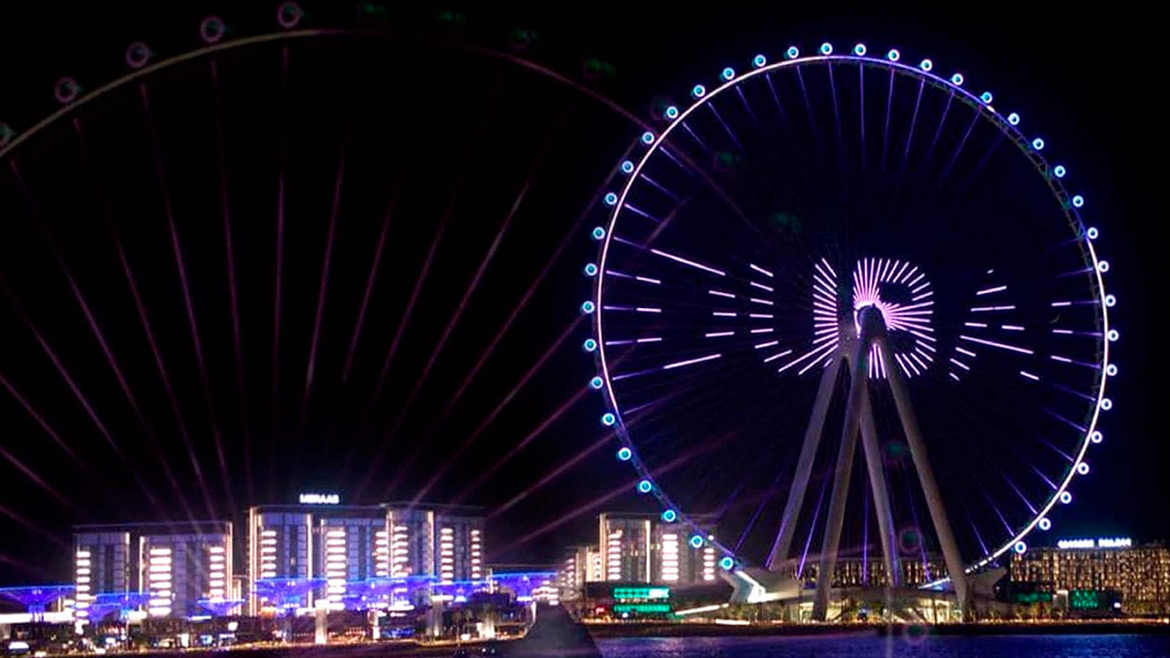 The construction of Ain Dubai began in 2013 and lasted over six years. There was a consortium of companies involved in the design and construction of the wheel, including Hyundai Engineering and Construction, Starneth Engineering, and Meraas Holdings. During the peak of the project, over 2,000 workers were involved in the project, which cost an estimated $270 million.
Getting to Ain Dubai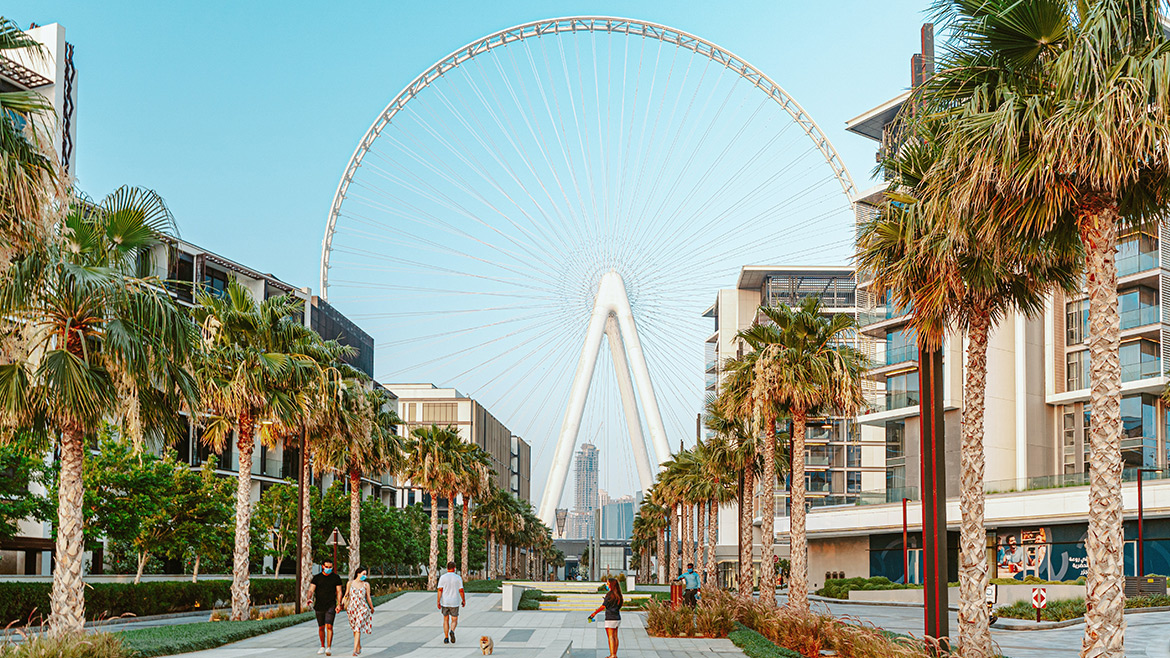 Located on the island of Bluewaters, Ain Dubai is connected to the mainland by both a pedestrian and vehicular bridge. Getting to the island is easy by taxi or car, and there is plenty of parking available. Alternatively, you can take the Dubai Metro to Nakheel Harbour Tower, and then take a taxi or bus to Bluewaters Island.
Tickets and Pricing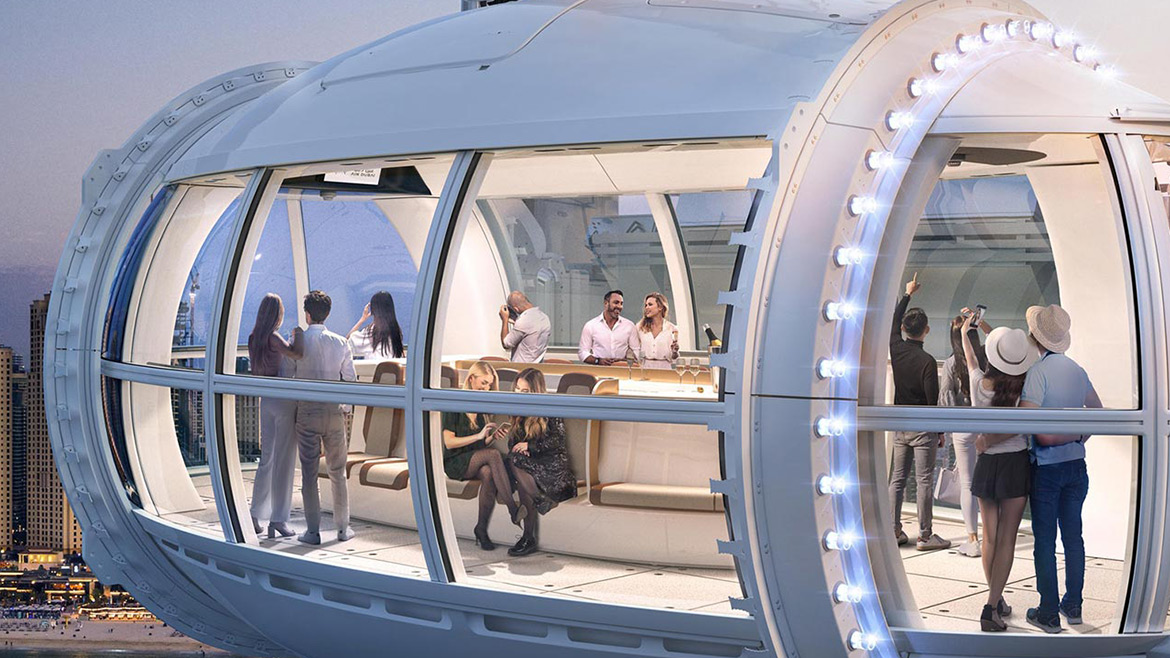 Tickets to Ain Dubai are available online or at the ticket counter on Bluewaters Island. Prices vary according to the time of day and type of ticket. Standard tickets are starting at AED 130 ($35) per person and VIP tickets start at AED 400 ($110). Tickets that include a VIP lounge, priority boarding, and a glass of champagne or juice also include access to a private lounge.
Riding Ain Dubai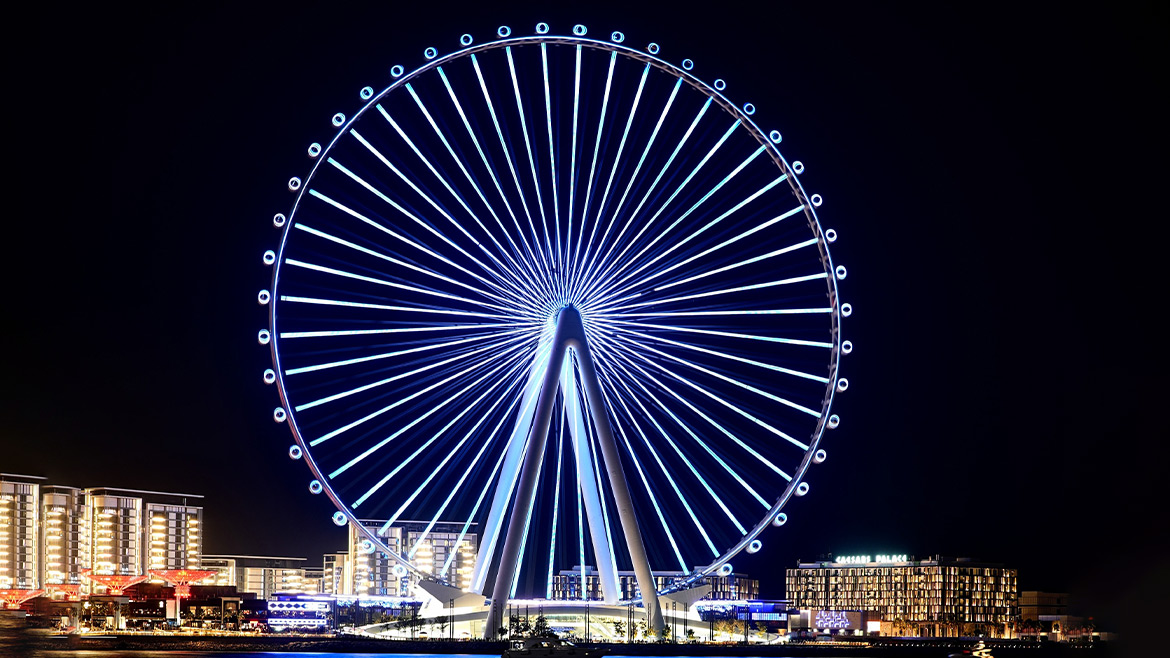 Once you've purchased your ticket, you'll board one of Ain Dubai's 48 capsules. The capsules can accommodate up to 40 people, and they offer stunning views of Dubai's skyline and the Persian Gulf. It takes about 38 minutes to complete the ride, which rotates at a speed of approximately 0.75 meters per second.
Best Features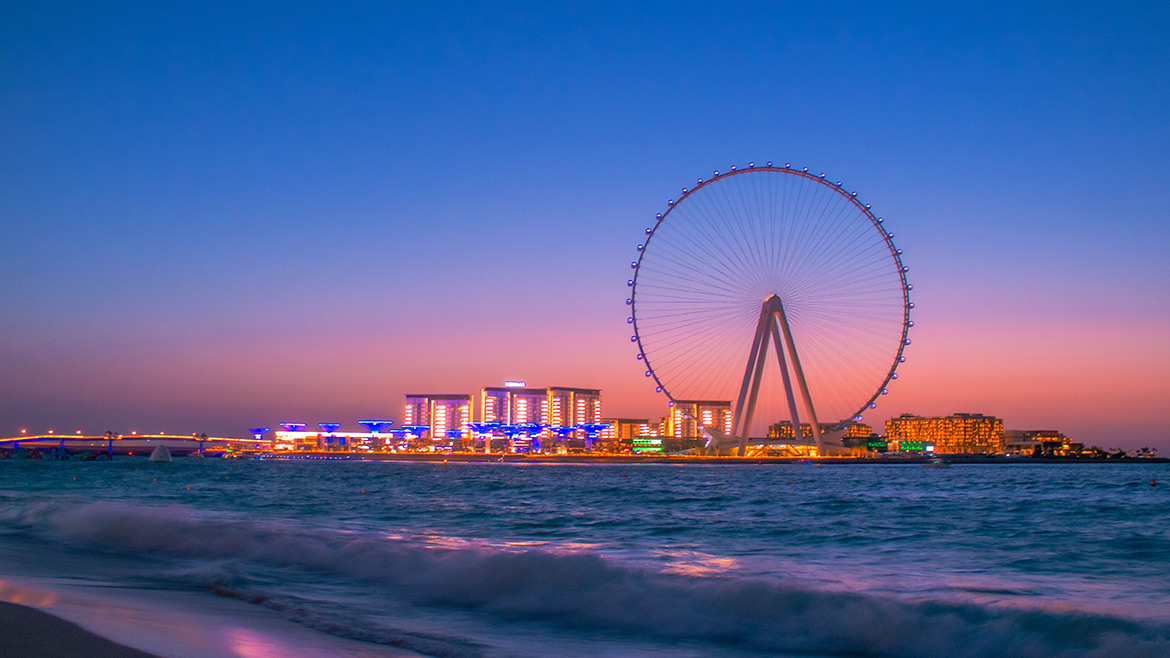 In Ain Dubai, 48 capsules can carry up to 40 passengers each. Each capsule is air-conditioned and offers 360-degree views of Dubai's stunning skyline. During each full rotation of the wheel, visitors are provided with ample time to take photos and appreciate the views.
The LED lighting system at Ain Dubai is one of the unique features of the building, which can display over 16 million colors. The light shows created by this system are stunning and are noticeable for miles around. In addition to a glass floor, the VIP capsule offers a luxurious experience with a personal butler.
Experience Ain Dubai
Guests can choose from several options when it comes to experiencing Ain Dubai, so they can choose the option that best suits their preferences. Ain Dubai is most popularly experienced in the following ways:
General Admission: This ticket allows visitors to take a ride on the world's largest observation wheel and enjoy views of Dubai.

Private Capsule: For a more intimate experience, visitors can book a private capsule for up to 40 people. For special occasions like birthdays or anniversaries, this option is ideal.

VIP Experience: The VIP capsule provides a luxurious experience with a personal butler and a glass floor. In addition to enjoying premium refreshments, visitors can enjoy breathtaking views of Dubai as well.

Dining Experience: Visitors can enjoy a meal in one of the capsules while the wheel rotates, providing a unique dining experience. In addition to three-course meals, afternoon tea, and sunset dinners, several other dining options are available.
Some Additional Interesting Facts about Ain Dubai
Ain Dubai stands for 250 meters (820 feet) from the ground to the upper cabin. In comparison, Las Vegas High Roller stands at only 167 meters (550 feet), Singapore's Flyer at 165 meters (541 feet), London's Eye at 135 meters (440 feet), and New York's Wheel will 128 meters (420 feet). The construction of the tower uses more than 11,200 tons of steel. Construction of the tower took less than half the amount of time and materials as the Eiffel Tower.
Final Words
Ain Dubai is one of Dubai's most unique and awe-inspiring attractions that should not be missed. Ain Dubai quickly became one of the most popular tourist destinations in the city thanks to its stunning views, state-of-the-art design, and convenient location. So, what are you waiting for? Experience the wonder of Ain Dubai by visiting this modern marvel!