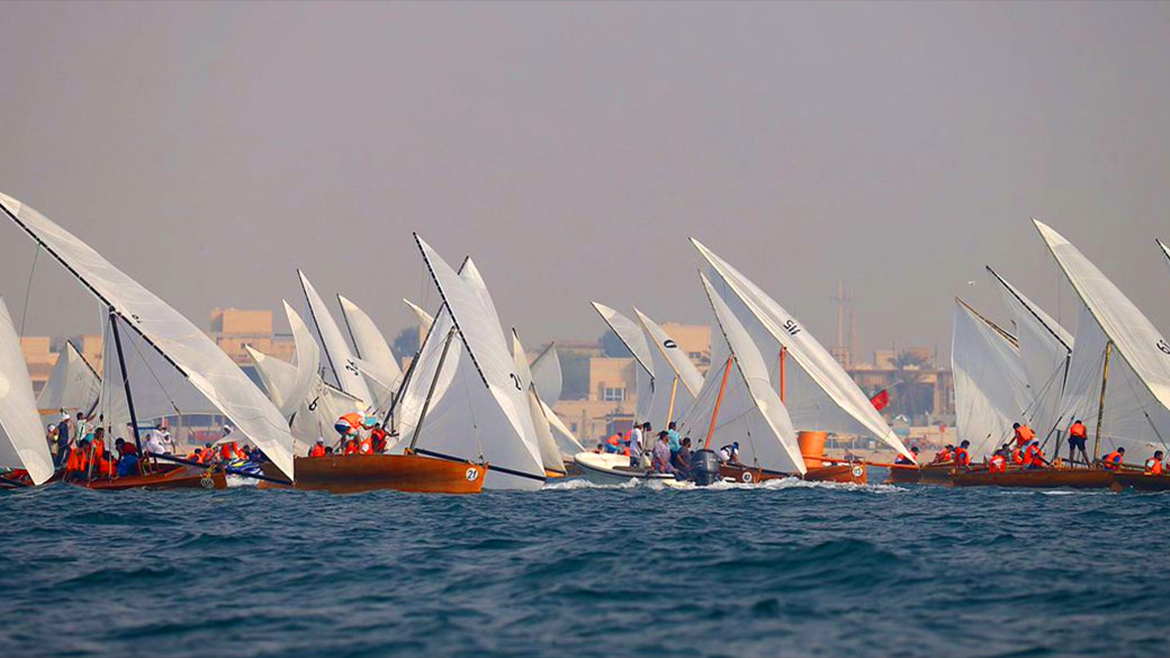 60ft Dubai Traditional Dhow Sailing Race (15 JANUARY 2023)
Date and Time – SUN, 15 JANUARY 2023 09:00
Location – Dubai Offshore Sailing Club
More info – 
Enjoy a wonderful experience at the 60ft Dubai Traditional Dhow Sailing Race as you witness the majestic ships from the shore.
This amazing event is being organized by the Dubai International Marine Club (DIMC). The winter calendar has already been booked for these water sports tournament. The events are taking the ideal advantage of the city's perfect water and weather.
This event is loved not only by the natives of UAE but also by international tourists.  You will witness diverse spots like sailing, rowing, and kitesurfing. The dhows are crewed exclusively by Emiratis, calling upon their skill, endurance, and memories of ancestral heritage during this high-speed race.
Schedule of races:
Heat 1: 16 October 2022
Heat 2: 4 December 2022
Heat 3: 15 January 2023