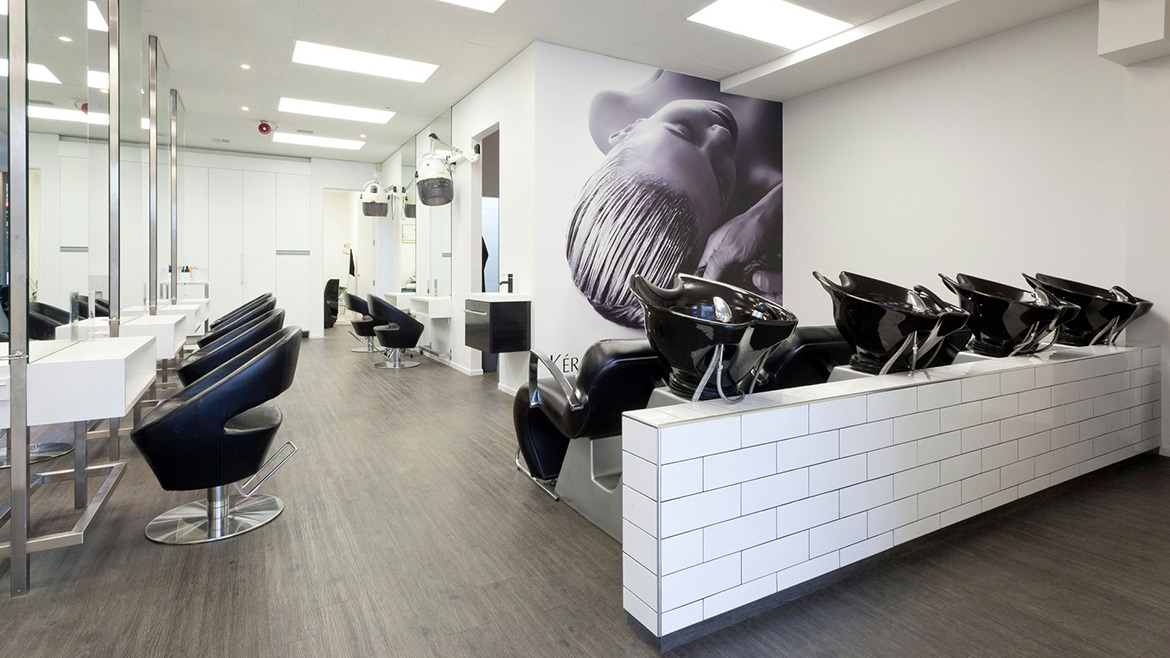 6 Best Beauty Salons in Dubai
Dubai is the biggest city in the United Arab Emirates, it offers a lot of entertainment packages with architectural masterpieces, amusement parks & Dubai's largest aquarium, the Dubai Fountain shows how much we miss out on the iconic building of the world – Burj khalifa. Nightlife in Dubai brings vibrant nightclubs, shopping malls decorations, and DJs night shows. 
Traveling involves a lot of sweating, dusty roads, and Dubai's hot weather brings sunburn on beaches. You must require pampering at beauty salons in Dubai to get the best makeover and de-tan your skin. If women search for 'beauty parlour near me' a list of the best parlors appears. 
Here at Dubai Local present you the best beauty salons in Dubai to get the best skincare treatments
The Green House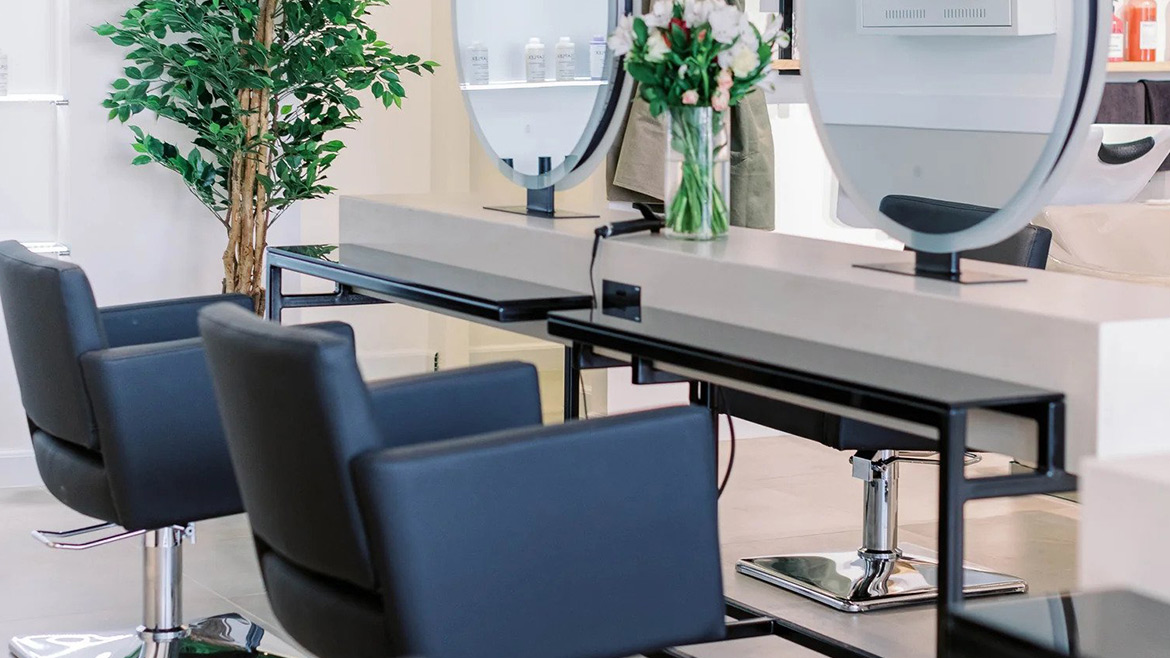 Visit the contemporary salon to get the best skincare treatment & hair cuts. Samantha Green spent her four years building her own client network in Dubai. The ambiance here is attractive, with aesthetic oak woods, bright lighting, and black leather sittings. Beauty salons bring the best team working to provide a calm feeling to your massage treatments with coffee. The Green House shares a relaxing space and a friendly team specializing in hair extension, and coloring without damaging natural hair shine. Here, you can also opt for their workshops and classes if interested in learning salon treatments. The GreenHouse is the best place to treat sun-damaged tresses, nourishing your hair with the best conditioning and other salon treatments.
Address: Shop 9, The Wings Building Arjan – Al Barsha South – Dubai – United Arab Emirates
Timings: Monday – Thursday: 9 AM – 9 PM, Friday: 9 AM – 6 PM & Sunday – 9 AM – 5 PM, Saturday closed 
Phone: +971 58 554 2723 
Willow Lane Hair and Beauty Salon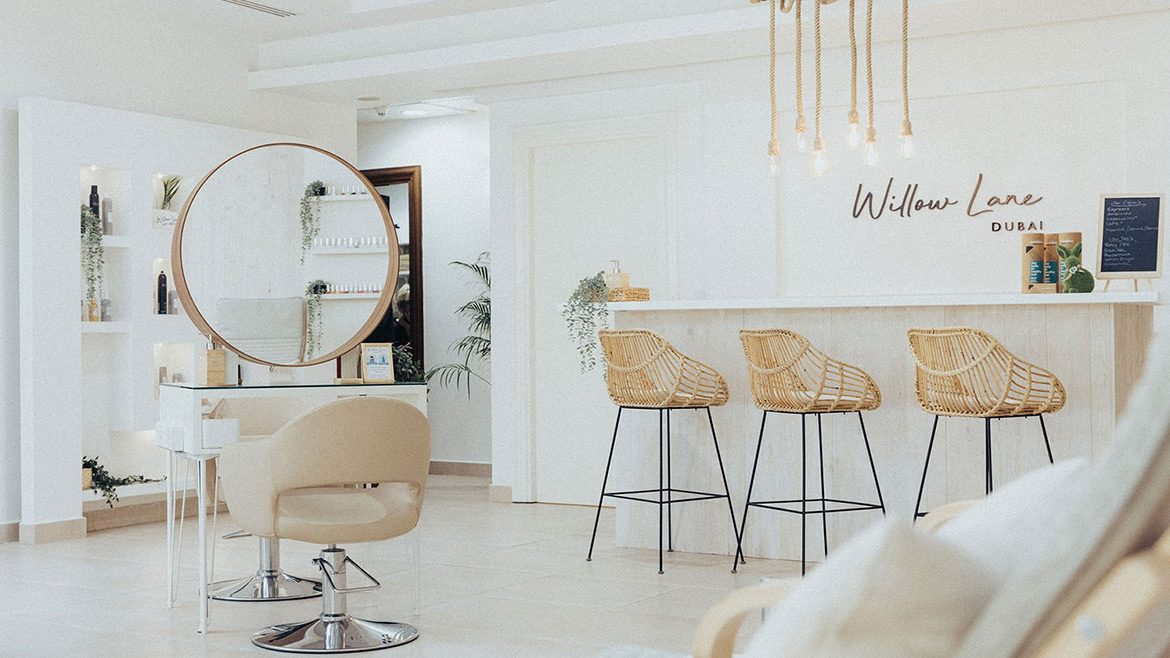 Willow Lane Hair and Beauty Salon get more buzz from visitors with the best services. Here, you will get a structured infrastructure where stylists and clients chat to discuss services. You will also get a coffee bar for a sip of authentic coffee with treatments. The ambiance of willow lane provides aesthetic looks, wicker barstools, rattan baskets filled with pampas and palms, and a neutral palette to get you a pampering experience. 
Willow lane started in 2020, and till now created a big client base visiting the salon for hair & nail treatments. The salon services include manicures, hand massages, gel polishers, and a quieter space for working clients. With the best hair stylist and a well-experienced team, willow lane maintains beauty salons standard with world-class treatment services.
Address: Gold Crest Executive – Cluster C – Jumeirah Lake Towers – Dubai – United Arab Emirates
Timings: Monday – Tuesday, 9 AM – 9 PM, Wednesday & Thursday: 9 AM – 7 PM, 
Phone: +971 52 584 8201
We Nails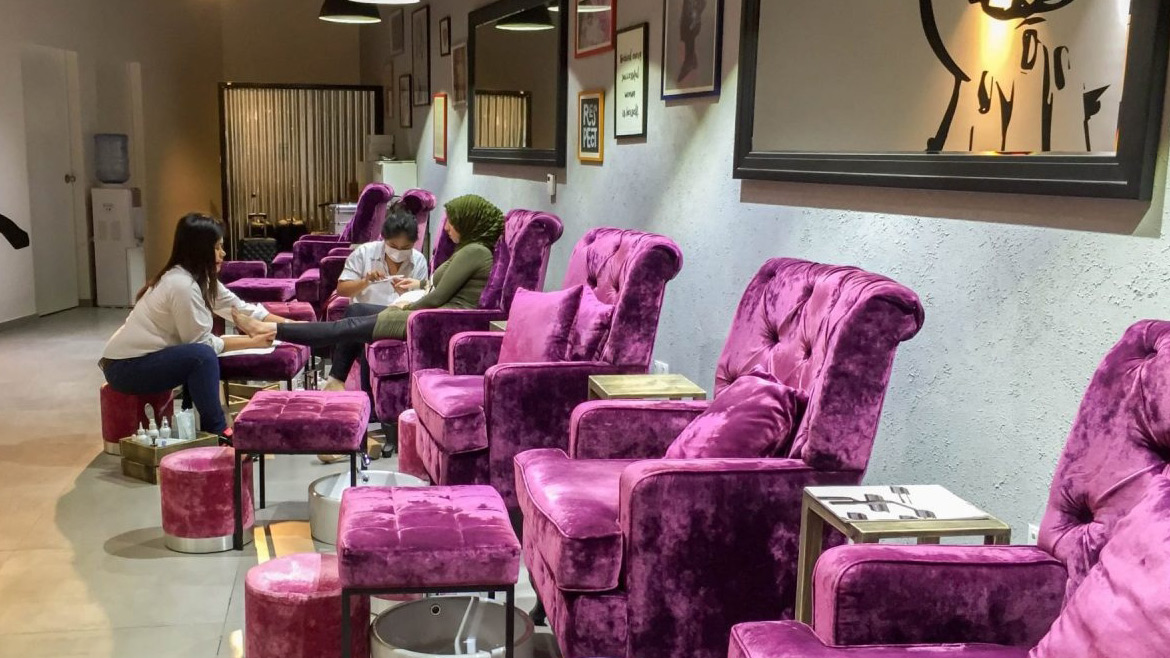 We Nails shifted to a wider space in Dubai Marina's Trident Grand Residence. The unique specialty of We nails is its room decoration as movie sets make the ambiance more attractive. You can avail of all international nail art, classic French, or intricate nail art styling, with all kinds of comfort & pampering sessions. Team members attend to you with care and provide the best service that matches your desirable choice of art. Women around Dubai City will love to visit here at We nails to style their nails, manicure & pedicures.
Address: Trident Grand Residence – G012 – Jumeirah Beach Residence – Dubai – United Arab Emirates
Timings: 10 AM – 9 PM 
Phone: +971 50 507 7501
Pretty WOW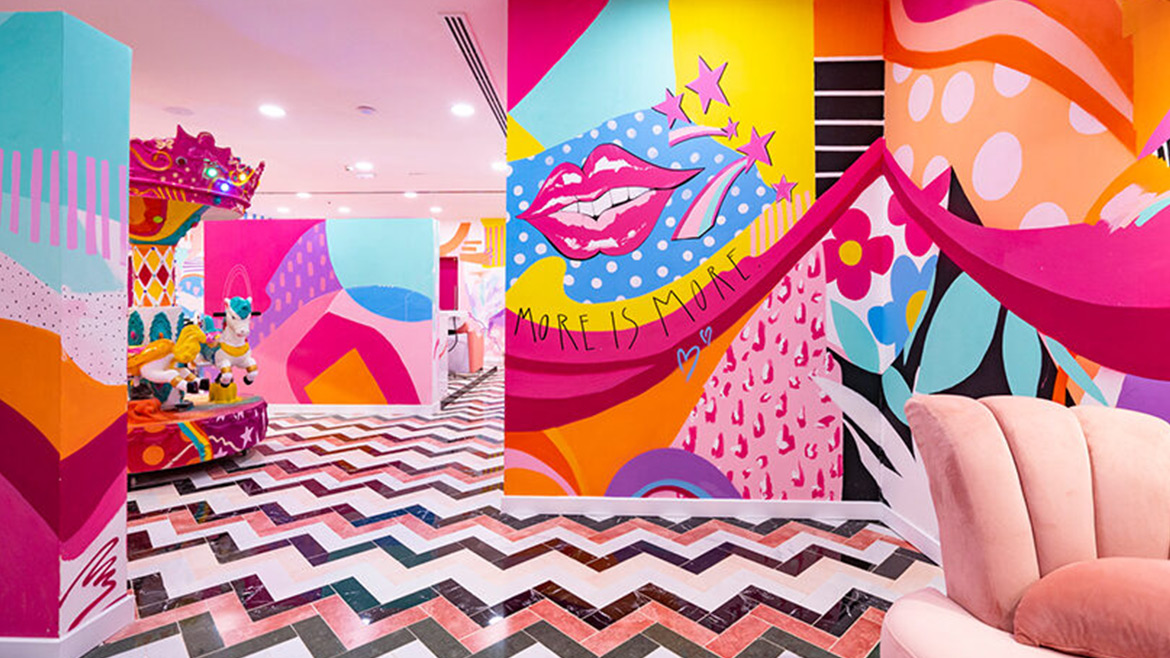 Just like the name, this salon leaves your eyes static for a while to witness amazing wall art and Instagrammable interiors. The salon paints a baby pink color with small prints quotes written on the wall, and murals craved to make it more attractive artist and designer, Jessica Stanley. The moment you enter the salon, you can easily sense the management quality, salon chairs, different stations for treatments, and in the middle of the merry-go-round. Here you can even get the service of brow lamination, hair and nail services, and lash lifts. Rita is a famous team member known for providing the best nail art services.
Address: Red Diamond Building S201/202/203 2nd Floor – Jumeirah Lake Towers – Dubai – United Arab Emirates
Timings: Monday – Friday: 9 AM – 9 PM, Saturday – 7 AM – 4 PM & Sunday – 9 AM – 6 PM 
Phone: +971 4 572 6437
91 Beauty Salon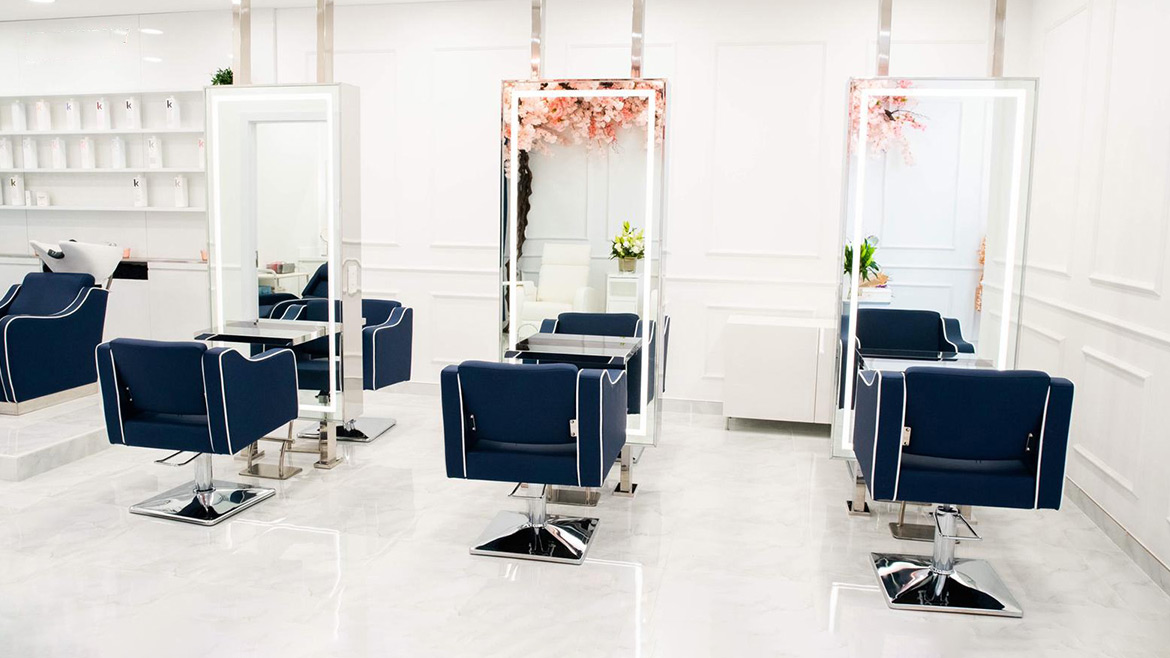 91 Beauty Salon is located in The Wings, Arjan, Al Barsha, and has grown exponentially in just one year of launch. At the salon, you will get the best hair and beauty treatments. The ambiance is slightly aesthetic with white walls, full-length mirrors, and same-color chairs, it looks like the designer planned everything to be placed perfectly. You can also make perfect snaps or Instagram videos to fill your feed with attractive posts. The salon's specialty lies in balayage, extensions, lashes, nails, brows, and waxing. They also offer good deals and combo offers to fit your budget and save a few bucks.
Address: Unit 4, the wings Dubai – United Arab Emirates
Timing: Monday – Thursday: 9 AM – 9 PM 
        Friday 9 AM – 6 PM, Saturday – 9 AM – 6 PM & Sunday 9 AM – 6 PM 
Phone: +971 58 560 9122
British Salon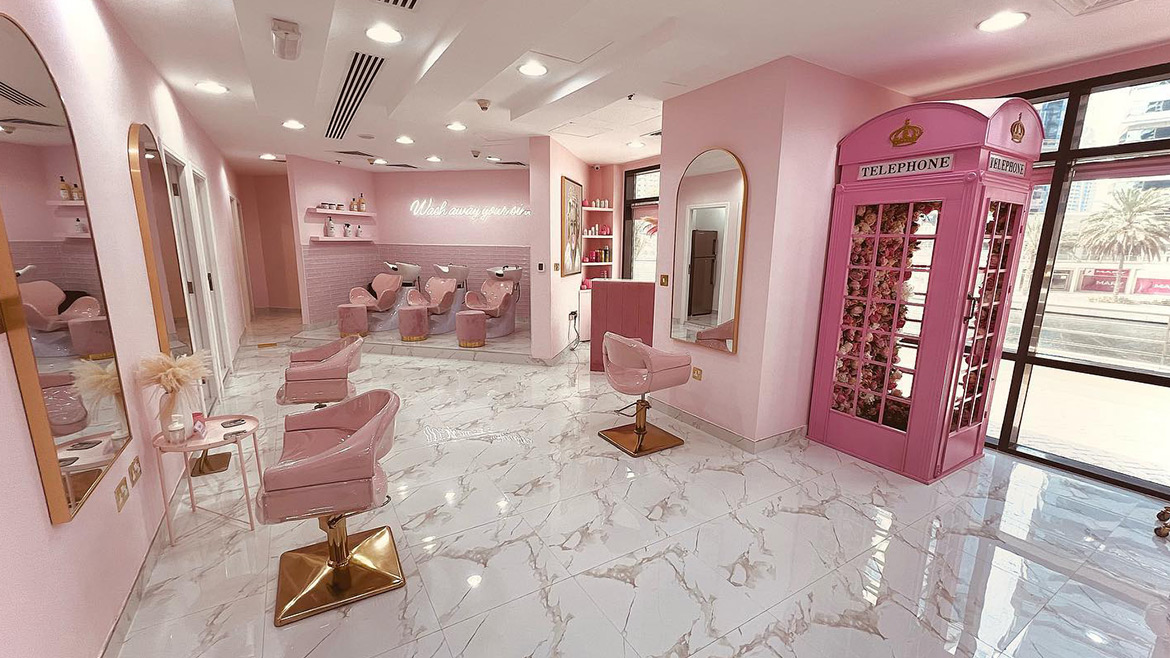 One of the best salons in the town attracts girls with pink wall interiors. At the salon, you can avail beauty treatments: lash extensions, brow tints & laminations. The specialty of British Salon includes hair services mainly focused on coloring & extensions. You can definitely get a perfect makeover to make your date extra special and get ready for functions. The stylist team and other members are helpful and assist you in a well-behaved manner. Visitors recommend the place sharing their best experience with different treatments makes it more famous. 
Address: pavilion – Al Worood 1st – Jumeirah Park – Dubai – United Arab Emirates
Timings: 9:15 AM – 10 PM 
Phone: +971 4 554 8332
Final Words!
You can check out these famous beauty salons to pamper your skin and get a makeover from the best stylist in Dubai city. We at Dubai Local, enlist more relevant information to make your search easier by suggesting good places to travel.