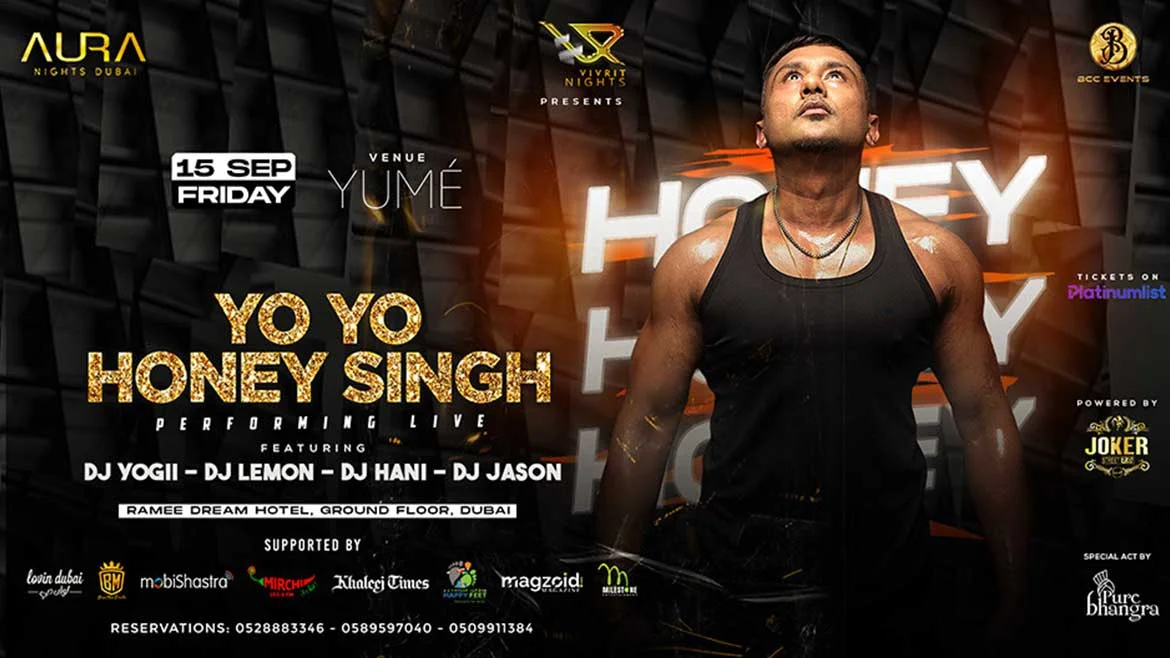 Yo Yo Honey Singh Performing Live at Yumé
Date& Time – 22:00 Fri 15 Sep 2023
Location – Yumé Night Club – opp. Bay Square – Dubai – United Arab Emirates
Description – On September 15, Yo Yo Honey Singh will do a live performance at Yumé Club, a Ramee Dream Hotel downtown.
Join us for a thrilling event that Aura Nights, Vivrit Events, and BCC Events are putting on in association with Joker Street 2.0! We want everyone to have a great time, so our admittance requirements are strict.
Men may join the party for 200 DHS with two complimentary drinks, while ladies can enter for just 100 DHS and receive one complimentary drink.
At 300 DHS, couples are welcome and receive three free drinks to share. Tables start at 3000 DHS for those looking for a deluxe experience. Get ready for a night of fantastic music, enjoyable activities, and special memories!