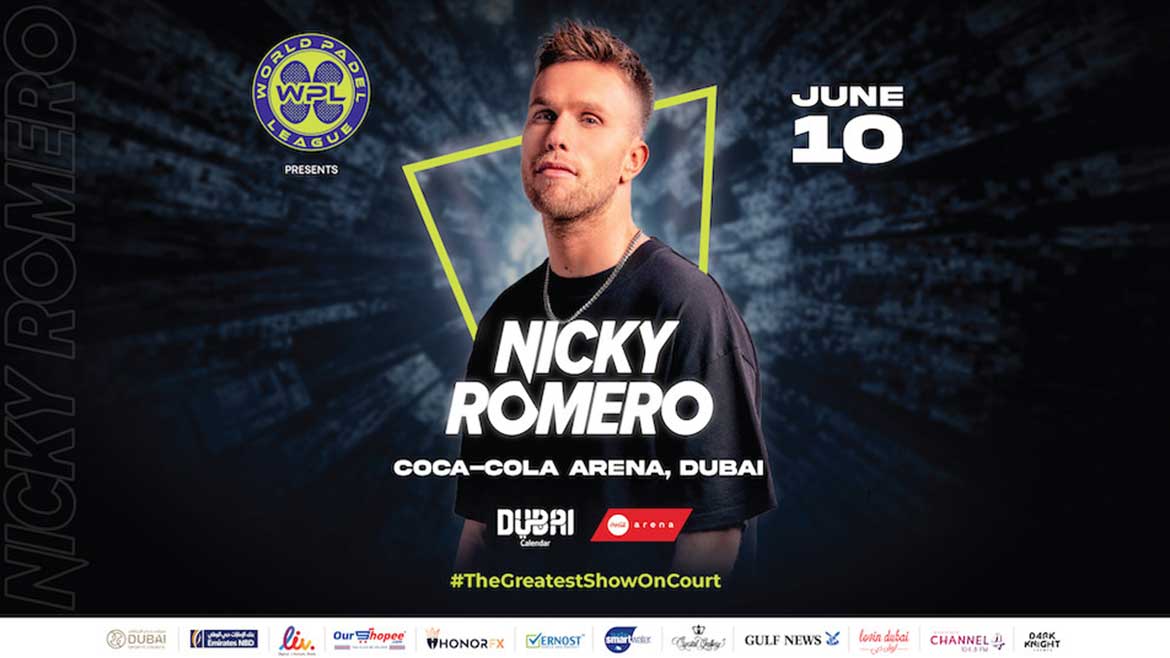 World Padel League Day 3 – Nicky Romero (10 Jun 2023)
Date and Time –21:00 Sat 10 Jun 2023
Location – Coca-Cola Arena – Dubai – United Arab Emirates
More info – "The Greatest Show on Court" is back with the inaugural season of the World Padel League featuring some of the greatest players to have graced the court.
Day 3 – Watch the Cheetahs vs Tigers & Panthers vs Jaguars, followed by a pulsating performance from Super Star DJ Nicky Romero.
Schedule
Padel Doors Open: 1:00 PM
Cheetahs vs Tigers: 02:00 PM
Panthers vs Jaguars: 06:00 PM
Concert Only: Doors Open – 9 PM
Nicky Romero Live in Concert: 09:30 PM
Nicky Romero is all set to entertain his fans at the Coca-Cola Arena on June 10th, 2023, with his catchy electro house tracks.  
He has collaborated with David Guetta and Avicii and performed at Tomorrowland and Ultra music festivals.
The Dutch DJ, producer, and electronic music sensation, will bring his electrifying performance on day three of the highly anticipated World Padel League.    ​
This unique format will bring together the world's top-ranked padel players and biggest entertainers to present 'The Greatest Show on Court'.