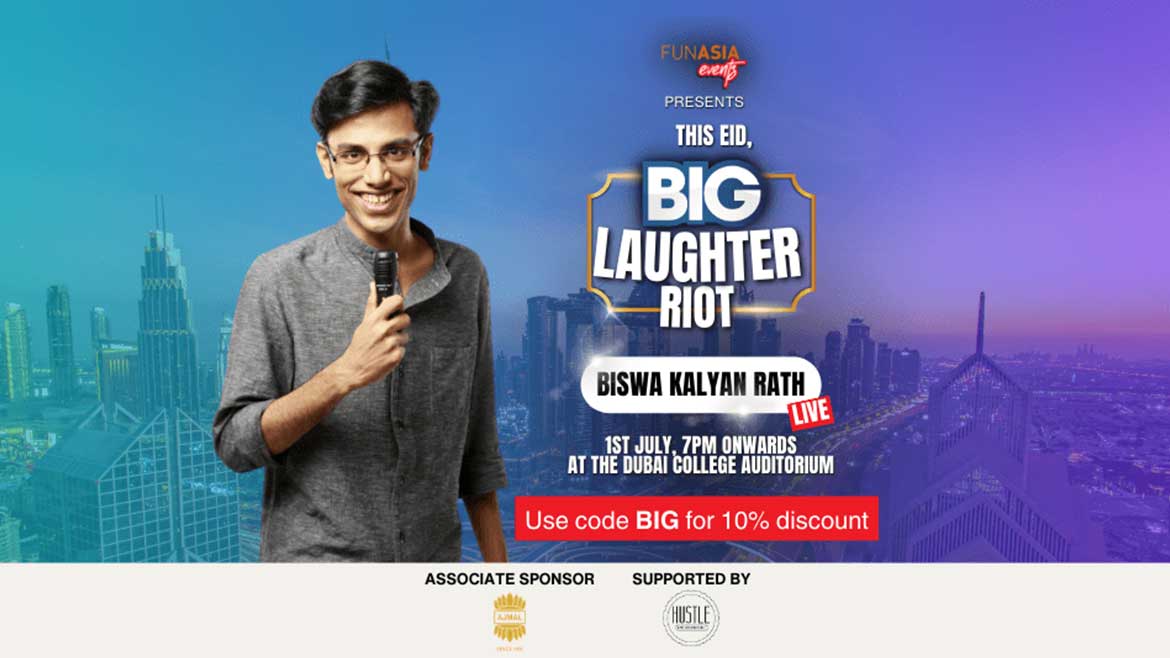 The Big Laughter Riot ft Biswa Kalyan Rath Live in Dubai (01 Jul 2023)
Date and Time – 19:00 Sat 01 Jul 2023
Location – Dubai Auditorium, Dubai College address, Al Sufouh Road, Dubai
More Info – Come laugh with us as we welcome Biswa, one of India's most well-known comedians, to Dubai with his most recent hour of observational comedy.
Following the phenomenal success of his earlier comedy specials, Biswa's latest performance focuses on the subject of love. He tells funny tales about his journey through several phases of love, including marriage and the prospect of becoming a father, ranging from childhood crushes to the passion found in sports and science.
You might have noticed Biswa from the well-known YouTube series Pretentious Movie Reviews, where he and Kanan Gill provided humorous and blunt movie reviews.