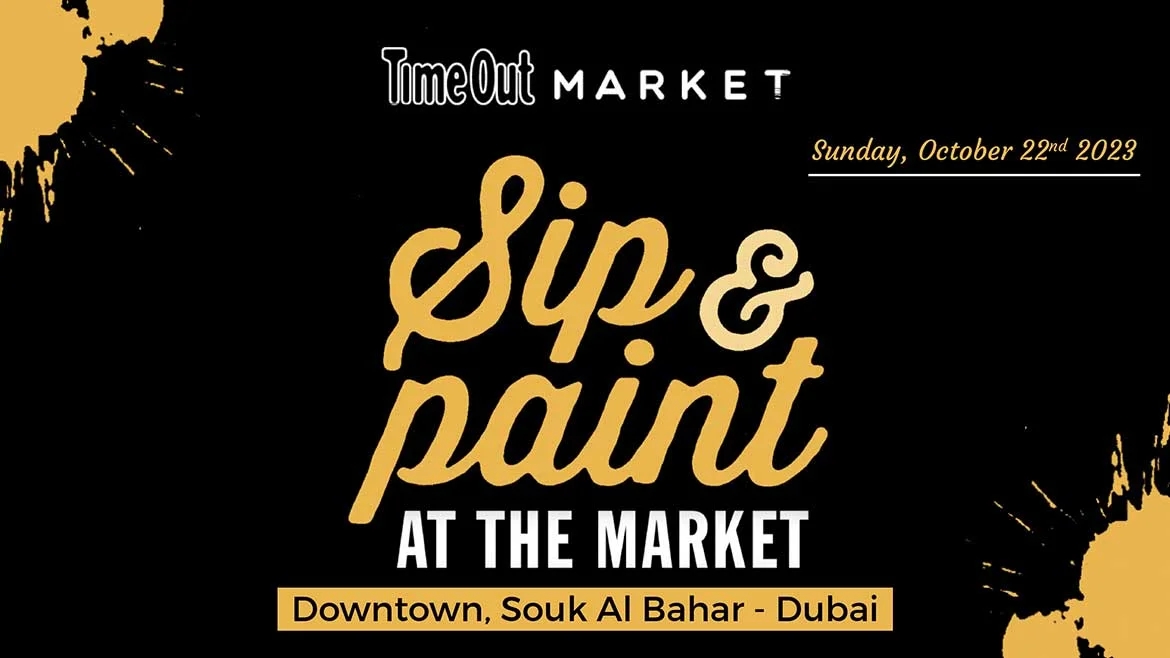 Sip & Paint at The Market in Dubai
Date & Time – 16:00 Sun 22 Oct 2023
Location – Time Out Market, Downtown, Souk Al Bahar – Dubai – United Arab Emirates
Description – Want to Sip and paint with your loved ones? Attend a painting class while enjoying three glasses of a predetermined beverage from 4 to 6:30 p.m. at Time Out Market.
Participants will be guided through the painting process by Dina Saadi, who will make sure that everyone who attends has a wonderful and rewarding day. She is a visual artist, muralist, and YouTuber who was born in Moscow and raised in Damascus. She currently resides in Dubai and travels the world to paint murals and record movies. She has visited cities and towns throughout the Middle East, Europe, Asia, and the US.
This event invites everyone to unleash their inner artist and explore their hidden talents, regardless of whether they are seasoned painters or first-time enthusiasts.
– For parking, visitors need to go to Souk Al Bahar and validate their token at the Atrium bar. They will be given four hours of free parking.
– Smoking is permitted in a certain area of the market that we will map out internally and inform guests as they arrive