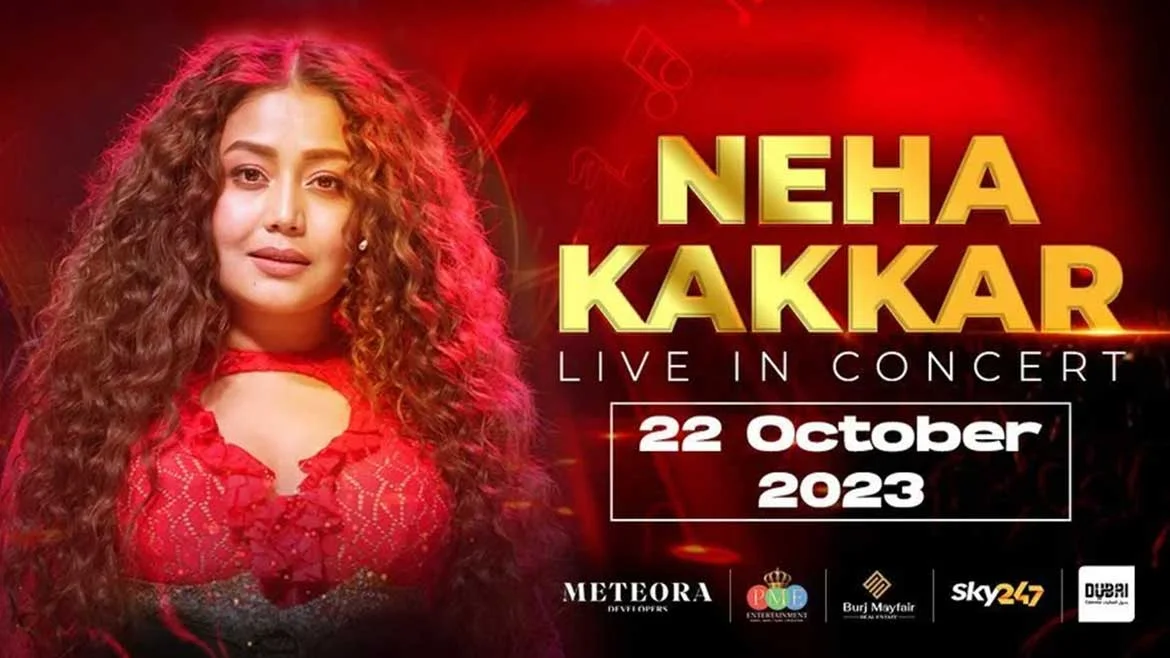 Neha Kakkar Live in Coca-Cola Arena, Dubai
Date & Time – 19:30 Sun 22 Oct 2023
Location – Coca-Cola Arena – Dubai – United Arab Emirates
Description – Indian singer Neha Kakkar has the most Instagram followers. She is one of India's Top 5 Most Followed Personalities. She judged the Most Popular Indian television show and has the greatest hits in her account.
With huge singles like Kala Chashma, Coca-Cola Tu, Aankh Maare, Balenciaga, Dilbar, Saki Saki, and many others, she has made everyone dance to her music.
With 13.9 billion views in 2019, Kakkar became among the most-watched female artists worldwide on YouTube.
She won a YouTube Diamond Award and had more than 10 million subscribers in January 2021, making her the first musician from India to do so.
She is the 22nd most popular musician worldwide and the most popular female artist in India on Spotify.
She is once again all set to rock at Coca-Cola Arena, and this time with more entertainment, a larger setup, and a ton of fresh music.
According to Neha, attendees won't be able to forget this evening.