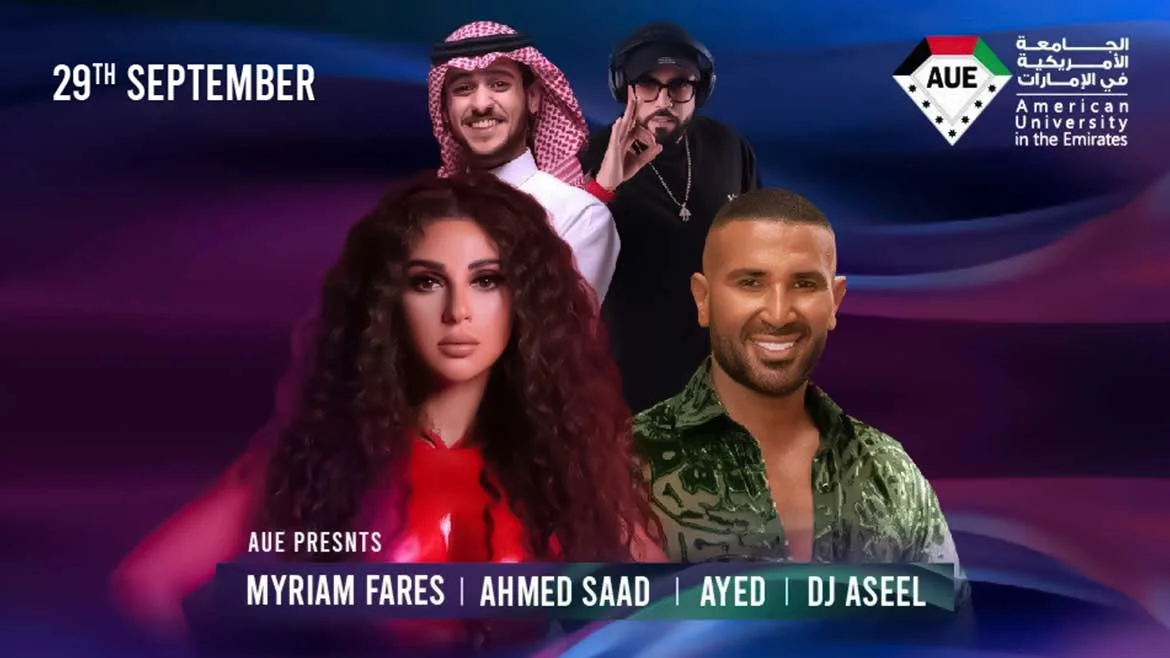 Myriam Fares, Ahmed Saad, Ayed & DJ Aseel Live Concert in Coca-Cola Arena
Date & Time– 20:00 Fri 29 Sep 2023
Location – Coca-Cola Arena – Dubai – United Arab Emirates
Description – The American University in the Emirates is turning up the heat with a staggering live concert as the highlight of their Graduation Ceremony at Dubai's Coca-Cola Arena! With his flawless mixing abilities, DJ Aseel will start the festivities and guarantee a unique dance floor experience.
Ayed will hit the stage, guaranteeing a night full of nonstop grooves and catching rhythms that will keep you moving all night. Ahmed Saad encourages us with his legendary tunes and dynamic performances, which are sure to rock your soul with their pounding beats, explosive intensity, and a dance floor that virtually lifts off the ground!
We're rolling out the red carpet for Mariam Fares, who will captivate you with her incredible stage presence and vocal skills. And the rhythms will kidnap your feet and drag them into an everlasting dance frenzy. So here's the deal: clear your calendar, set your alarms, and mark September 29th in bright red! Keep an eye out because we're only warming up! Together, let's create history at the Coca-Cola Arena in Dubai!