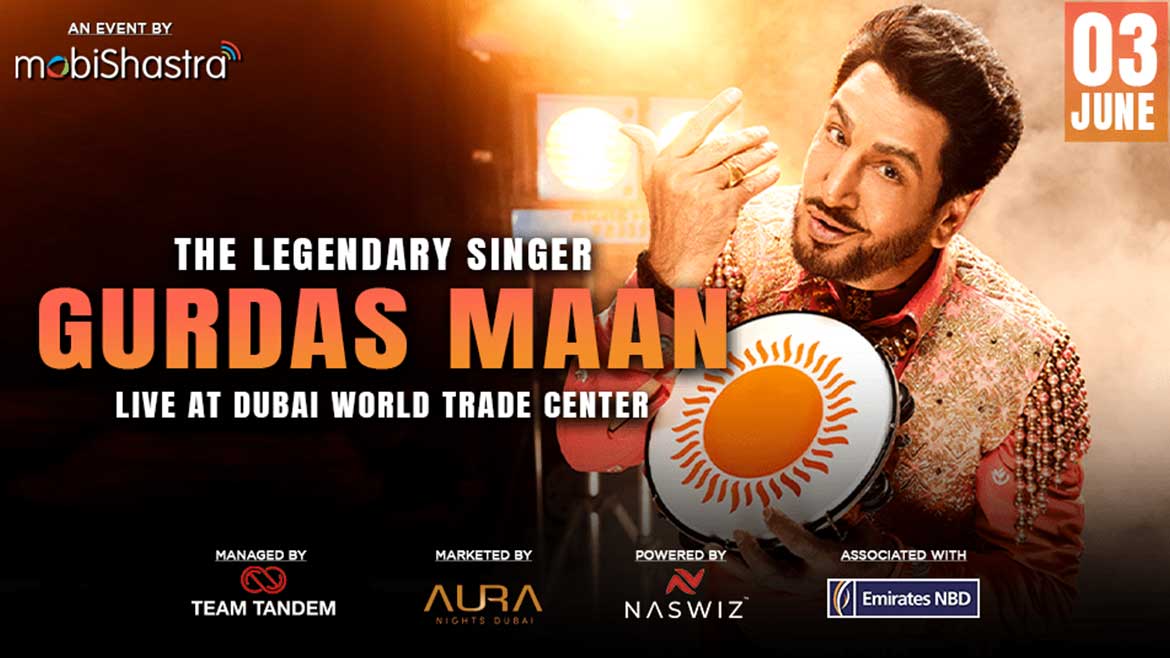 Gurdas Maan Live In Dubai (03 Jun 2023)
Date and Time – 19:00 Sat 03 Jun 2023
Location – SHEIKH SAEED HALL NO 1, DUBAI WORLD TRADE CENTRE, Dubai, United Arab Emirates, 800DWTC (3982)
More Info – For Punjabi music lovers, Gurdas Maan is a big name and is considered a living legend.
In the 1980s, he made his debut as a Punjabi singer and songwriter, and since then served the audience with more than 200 songs over 30 albums. People greatly respect Maan for his commendable work.
Due to the same, he is not only adorned by Punjabi's, instead people from all walks of life love listening to his lively voice. He is known for singing with full energy and by heart.