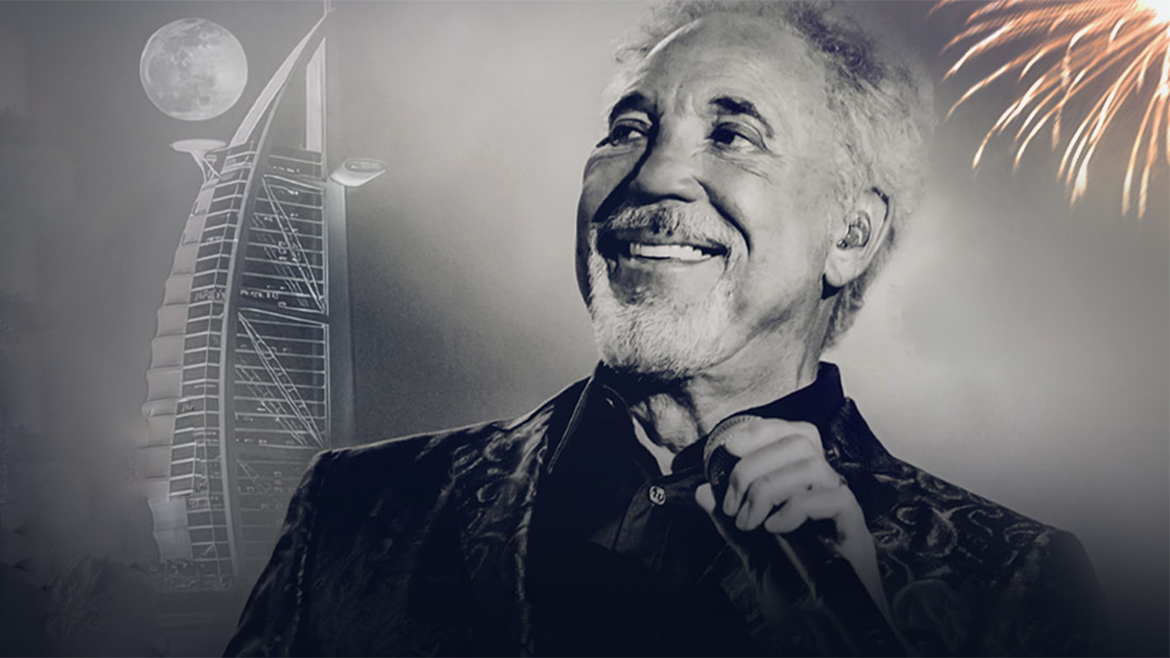 Great Gala Night with Tom Jones | Burj Al Arab Jumeirah (06 Jan 2023)
Date and Time – 19:30 Fri 06 Jan 2023
Location – Burj Al Arab –  United Arab Emirates, Dubai
More info – You all are invited to the great gala night with Tom Jones on 6 January 2023 at iconic Burj Al Arab Jumeirah. This event is presented by Premiere, DR Entertainment, and History Group.
The star is here for only a day and then will head back. You will certainly have the best time of your life at the Marina Garden which will be stunningly transformed into an astonishing under-the-stars setting. This will be one of the most awaited events in January in Dubai.
Tom Jones is all set to rock the stage with his superhits Delilah and Surrounded by Time (new album).
VIP cocktail is open for all cocktail lovers. The event is followed by a stylish live entertainment program. The audience who will be attending the program can relish mouth-watering delicacies and meals by Michelin-starred Chef Andrea Migliaccio.