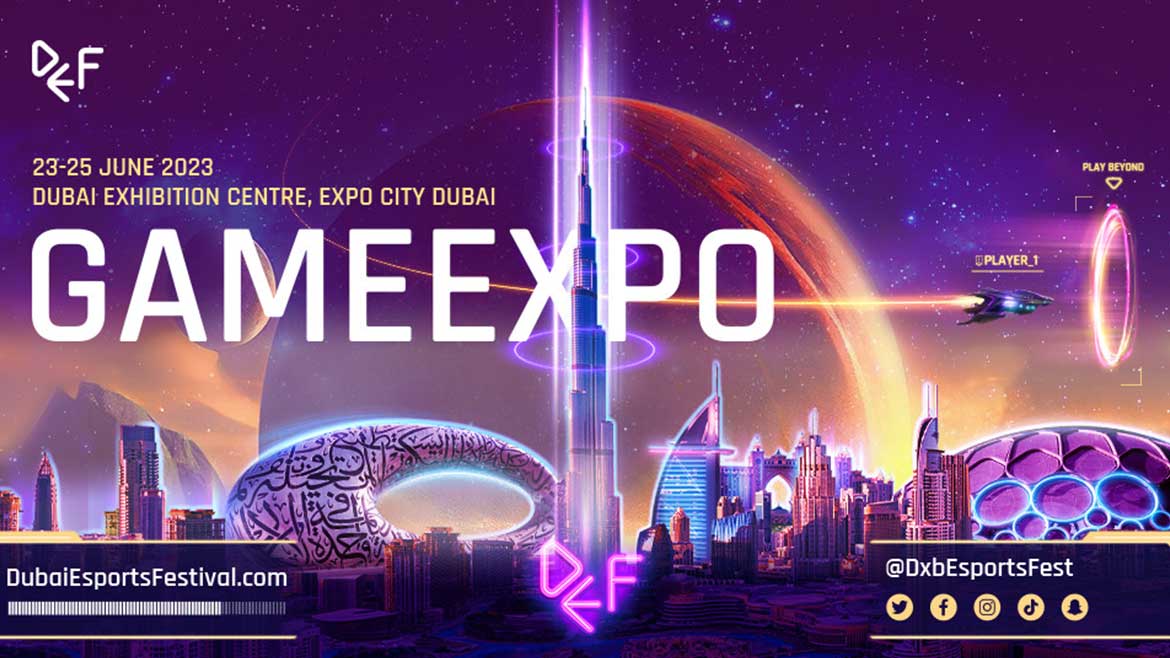 GameExpo in Dubai (23 June 2023)
Date and Time – Friday 23 June: from 3 p.m. to 11 p.m.
Saturday – 24 June: 12:00 p.m. to 11:00 p.m.
Sunday – 25 June: 12:00 p.m. to 11:00 p.m.
Location – Dubai Exhibition Center (DEC), DEC Hall 1 & 2 South, Expo City Dubai address
More info – The most thrilling esports and gaming event in the Middle East, the Dubai Esports and Games Festival showcases Dubai's role as a global innovation hub. Leading companies like PlayStation, Xbox, KitKat, Ubisoft, and Namco are among the main exhibitors at GameExpo, which offers a wide range of exciting events.
Support local competitors with your presence in Play Beyond and Cosplay as they compete for the chance to win amazing prizes, making this festival essential for both gamers and business people.