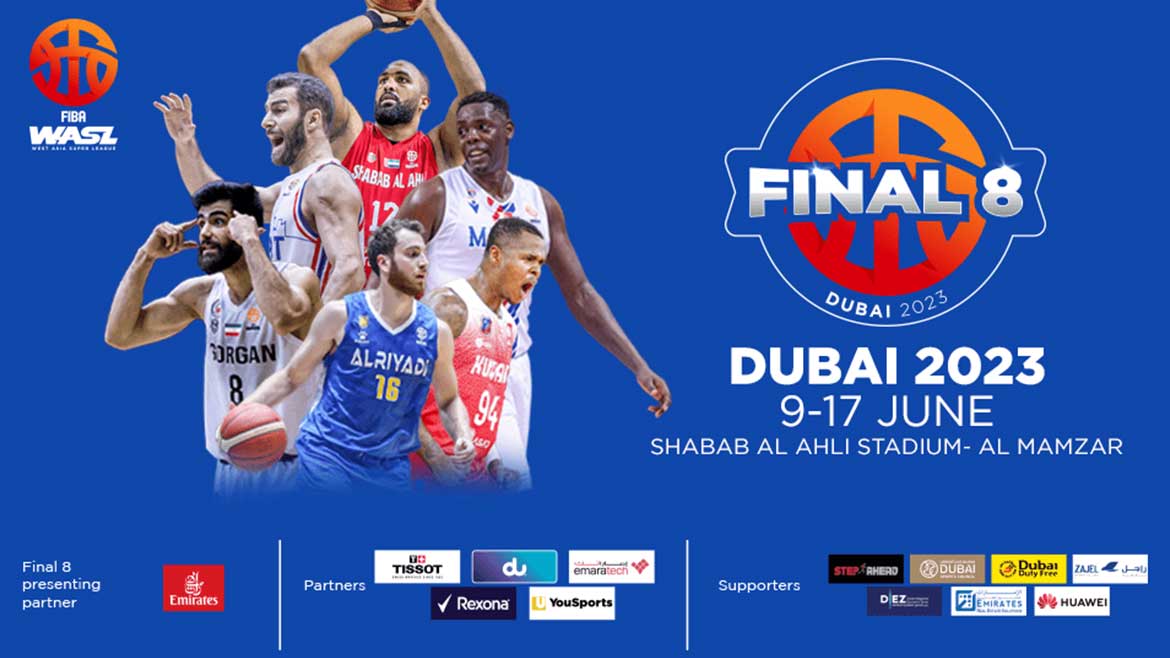 FIBA West Asia Super League Final 8 in Dubai (16 Jun 2023)
Date and Time – 19:00 Fri 16 Jun 2023
Location – Shabab Al Ahli Stadium – Al Mamzar address
More info – FIBA Asia methodically organizes the West Asia Super League (WASL), a premier international basketball league. It provides a venue for basketball clubs from Western Asia and the Gulf region, as well as representatives from India and Kazakhstan, to showcase their talents and compete at the highest level.
The inaugural FIBA West Asia Super League (WASL) Final 8 is set to captivate basketball fans in the bustling metropolis of Dubai, in an intriguing turn of events. This highly anticipated competition will feature six teams from the challenging WASL Sub-Zone Leagues. The champions of Kazakhstan and India will join them in the Final 8, giving an added element of excitement and global representation.
The Final 8 teams will be deliberately divided into two groups of four teams each to select the final victor. The top two teams from each group will advance to the Semi-Finals after these teams compete in the Group Phase. Unfortunately, the trip for the teams finishing third and fourth in their respective groups will come to an end.
The Semi-Final stage will feature fierce clashes, with the winners of each Semi-Final match advancing to the grand finals. The title of the first-ever WASL champions is at stake, making the Final a nail-biting winner-take-all battle. This historic tournament promises to be a riveting presentation of the region's best basketball skills, providing viewers and competitors with an unforgettable and thrilling athletic spectacle.