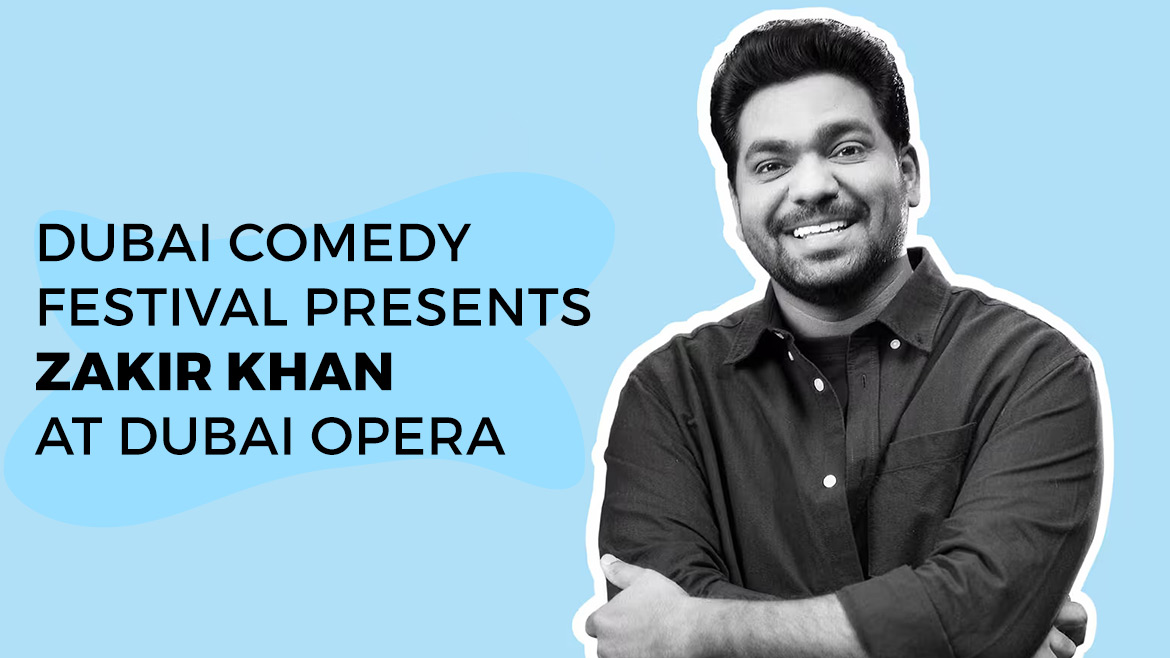 Dubai Comedy Festival presents Zakir Khan at Dubai Opera (14th May)
Date & Time– 14th May 2023, 18:00
Location- Dubai Opera – Sheikh Mohammed bin Rashid Boulevard – Dubai – United Arab Emirates
Description-
Following the popular special Tathastu, Zakir Khan is on a tour of his new show!
Zakir Khan is returning to the stage with a brand-new hour after establishing his storytelling and comedic skills with specials like Haq Se Single (2017) and Kaksha Gyarvi (2018) and selling out 100,000+ tickets globally! He is renowned for his "uniquely Indian" kind of comedy, which involves him skillfully picking up the emotions that are shared by every Indian home. He has the ability to draw attention to the humorous aspects of everyday life.
Catch Zakir Khan Live, the real Sakht launda.