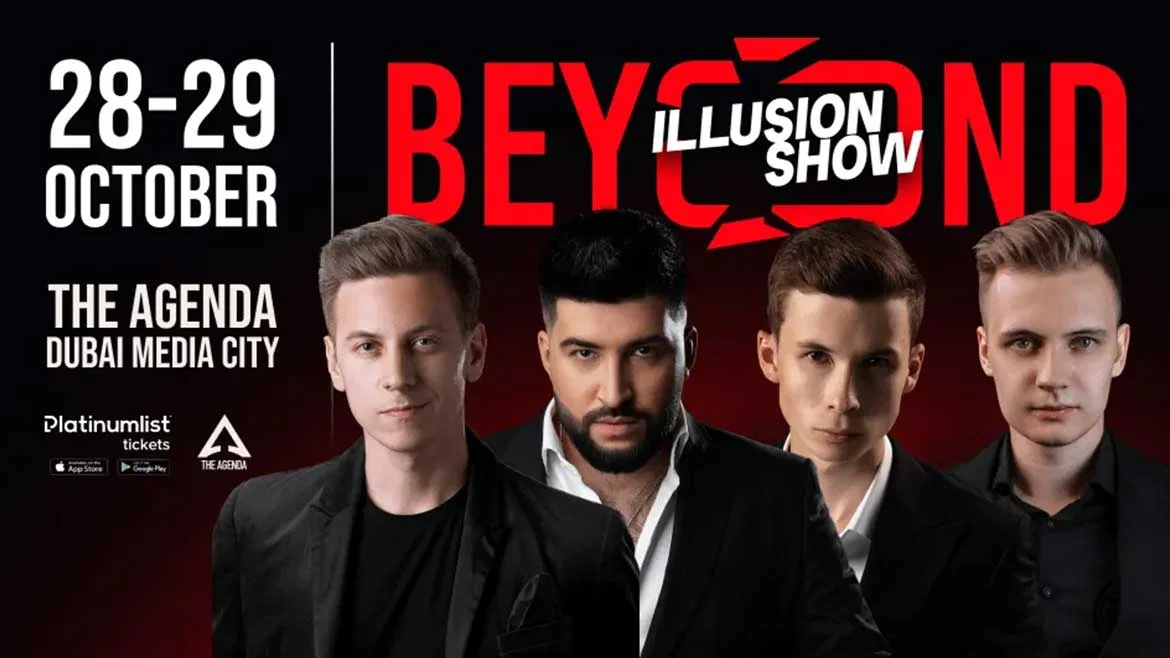 BEYOND – Illusion Show
Date & Time – 28 – 29 Oct 2023
Location – The Agenda Venues FZC LLC – Al Jaddi St – Dubai – United Arab Emirates
Description – As "Beyond: The Greatest Illusion Show" takes center stage in Dubai, get ready to be amazed! Say goodbye to tired magic tricks; this performance goes beyond conventional deceptions and invites you to participate actively in the enchantment. Immerse yourself in a world where senses disintegrate and reality itself is called into doubt.
Get set to be amazed as four accomplished illusionists congregate on a special circular platform to perform a series of daring acrobatics, intriguing escapes, and enchanting hypnosis. This play, which draws its inspiration from the well-known movie "Now You See Me," promises to keep you on the edge of your seat with an experience that defies logic.
Everybody is catered to by "Beyond": couples, families, groups from work, magicians, and so on. Anyone looking for exciting illusions, touching moments, and never-ending wonder should go. Your opportunity to participate is what makes this show unique; be ready to enter the stage or see objects appear out of nowhere.
Don't pass up this chance to discover the truth about "Beyond". Buy your tickets right away and be ready to be mesmerized by the tricks of illusion!