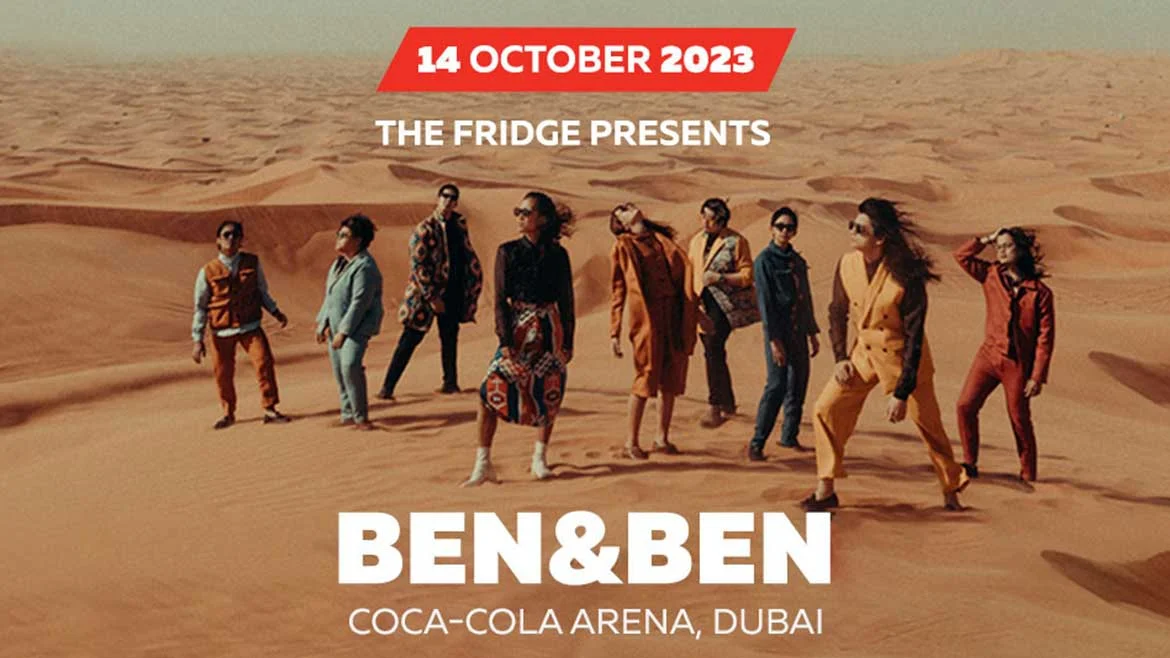 Ben&Ben Live Concert in Coca-Cola Arena, Dubai
Date & Time – 18:30 Sat 14 Oct 2023
Location – Coca-Cola Arena – Dubai – United Arab Emirates
Description – The immensely popular Philippine band Ben&Ben will be making a triumphant return to the UAE for a highly anticipated performance that is sure to stand out on Dubai's entertainment calendar.
Ben&Ben, comprised of twin brothers Miguel and Paolo Benjamin, has gained enormous popularity since their inception in 2016 for their distinctive musical style that skillfully combines folk, indie, and pop components with sentimental lyrics.
Ben&Ben, a band with triple platinum sales, has racked up impressive accomplishments including more than a billion online streams and being named Spotify's "Most Streamed Artist" in the Philippines for 2020. Additionally, they received the prestigious Best Asian Band prize at the 2022 NME Awards.