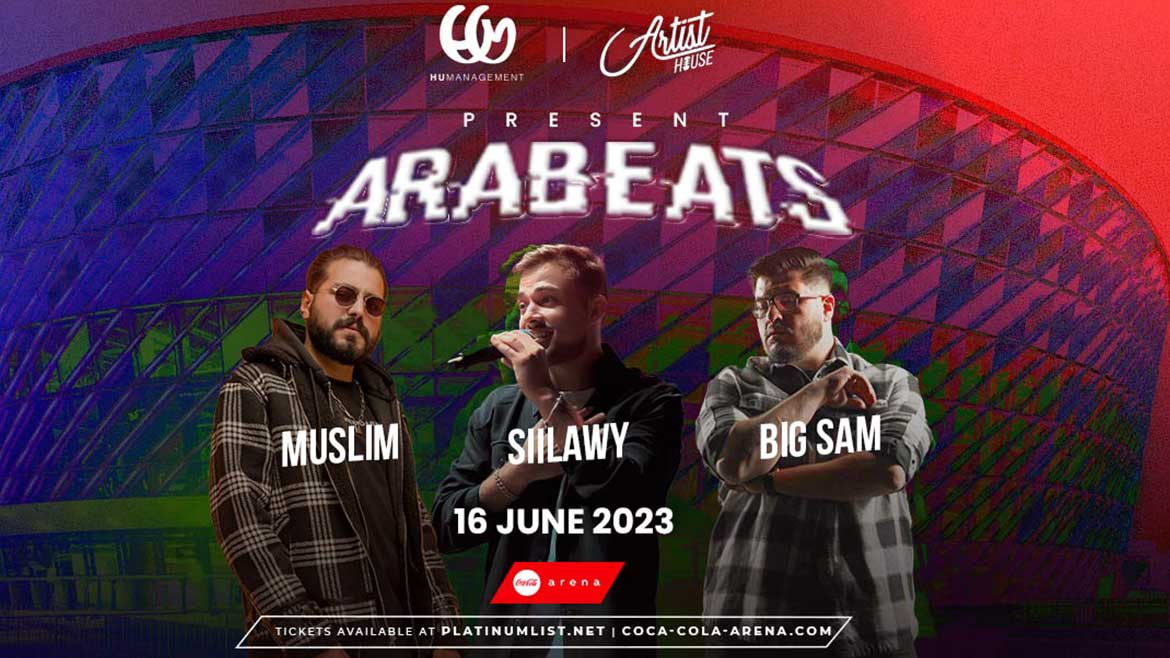 Arabeats ft. Muslim, Silawy, and Big Sam Live at Coca-Cola Arena, Dubai (16 Jun 2023)
Date and Time – 20:00 Fri 16 Jun 2023
Location – Coca-Cola Arena, Coca-Cola Arena – Dubai – United Arab Emirates
More info – 
Join the exciting rising stars Siilawy, BiGSam, and Muslim for their maiden performance on the Coca-Cola Arena stage at the inaugural edition of Arabeats in Dubai.
Siilawy's captivating voice, mournful music, and great lyrics have caught the attention of millions of users worldwide, 2.22M YouTube Subscribers and 2.6M Insta followers are a big number to prove this. His followers express being "addicted to his voice" and finding a great resonance in his songs.
BiGSam, a Palestinian boom-bap rapper who later became a pop star and a hip-hop artist, is one of the most authentic solo artists. Loved by his loyal following of more than a million YouTube subscribers, he is undoubtedly becoming more popular.
Mostafa Zakaria, better known as "Muslim" is an Egyptian singer, lyricist, composer, and music arranger. He began his career in 2011 and rose to fame after the publication of his song "Etnaset" in 2014. Both his fan base and views are expanding rapidly.
So, get set and don't miss this exciting evening at the live entertainment hub of Dubai.