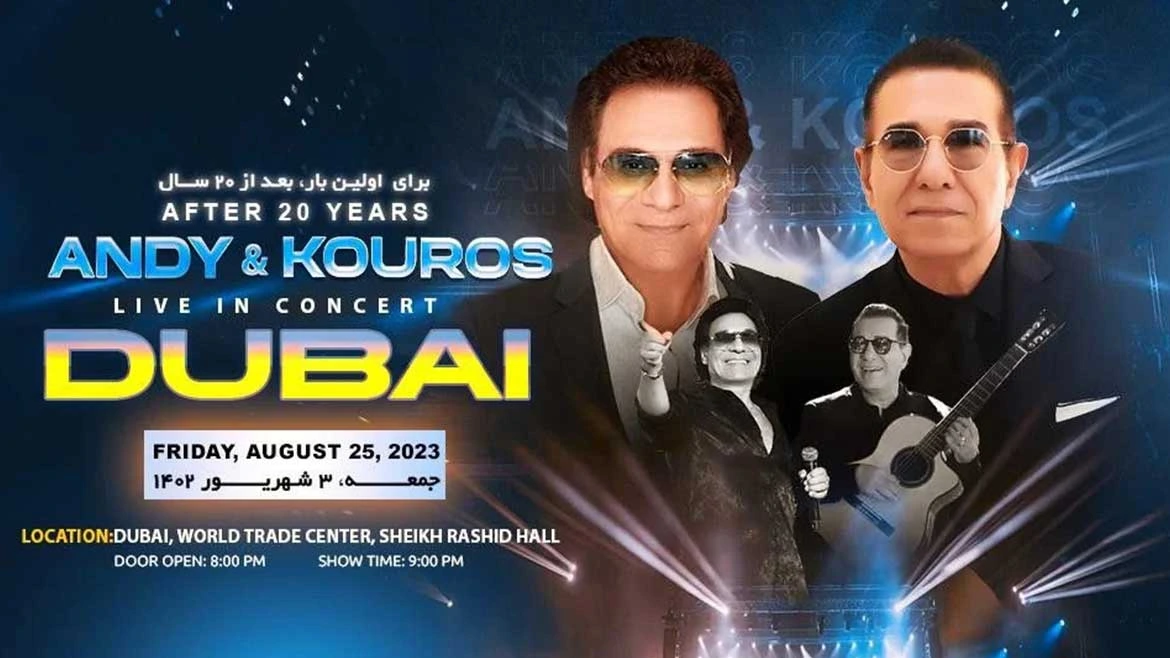 Andy and Kouros Live in Dubai
Date and Time –20:00 Fri 25 Aug 2023
Location – Sheikh Rashid Hall, World Trade Centre
Address – Dubai World Trade Centre
More info – The renowned Persian pop music duo Andy and Kouros will be joining us to give an exciting performance at the Dubai event. These legendary musicians have captivated audiences for decades due to their special blend of captivating melodies and heartfelt lyrics.
The show is made even more exciting by Andy and Kouros' charismatic stage presence, which captivates the audience.
Along with their timeless hits like 'Niloufar' and 'Khodaye Asemoonha', Andy and Kouros might also surprise the audience with fresh mixes and surprises. Modern audio and visual components will be included in the event's production, which will improve the entire experience for fans.