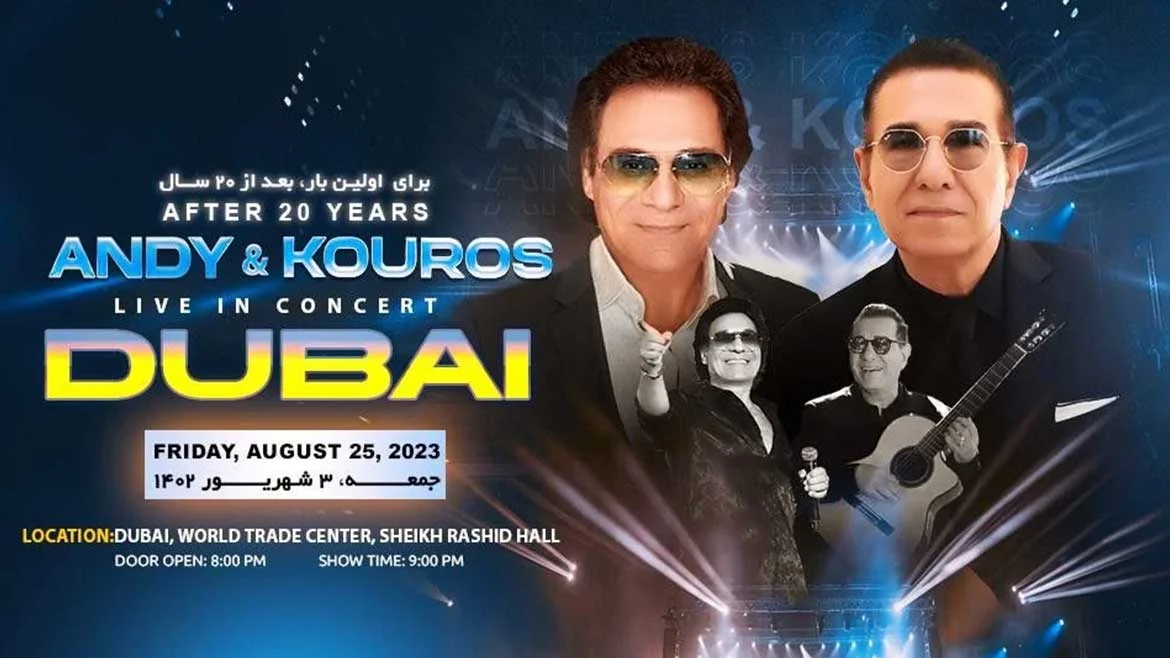 Andy And Kouros Live in Dubai
Date and Time – 20:00 Fri 25 Aug 2023
Location – Sheikh Rashid Hall, World Trade Centre, Dubai World Trade Centre
More Info – Get ready for an incredible show as the legendary Persian pop music duo, Andy and Kouros, are set to rock the stage with their live performance in Dubai. These two amazing artists are known for their special mix of captivating melodies and meaningful lyrics that have fascinated people for many years.
When Andy and Kouros perform, their energy and charisma light up the stage and make the concert even more exciting. You'll be amazed by their presence and how they connect with the audience.
They'll be singing their timeless classics like "Niloufar" and "Khodaye Asemoonha," and there might even be some surprises with new versions of their songs or unexpected moments. The show will be top-notch with amazing sound and visuals, making it a fantastic experience for all their fans.